Character: Nuntius Caelestis Aulae of NA
Submitted by: Exiled Messenger
This character was another bank alt. I don't use him for anything anymore, but I really liked how the color scheme for the Dwarven War Horse looked with the Lion Guard Elite. And while he started out as Aldmeri Dominion, I really like the Daggerfall Covenant shield with this set.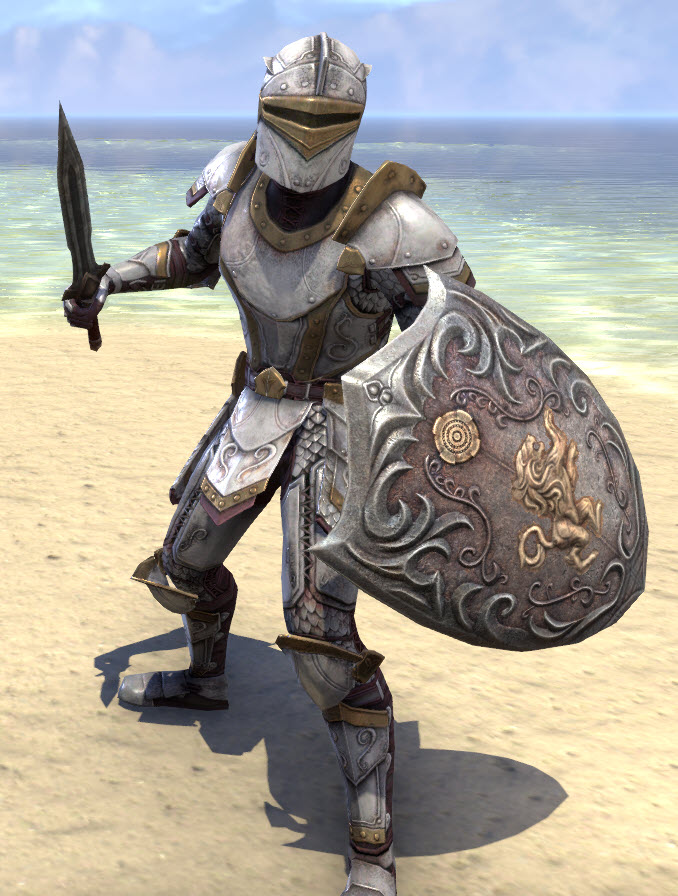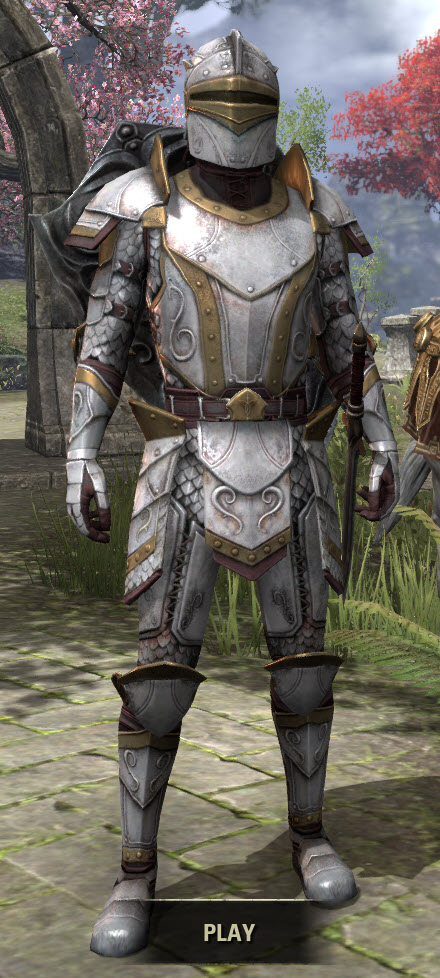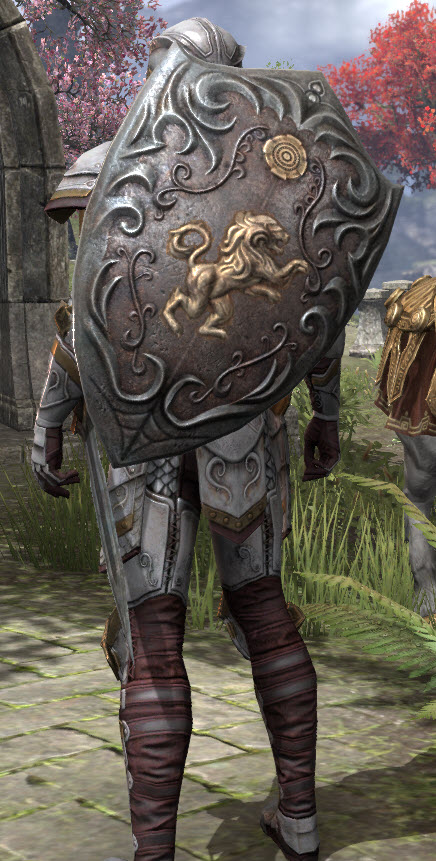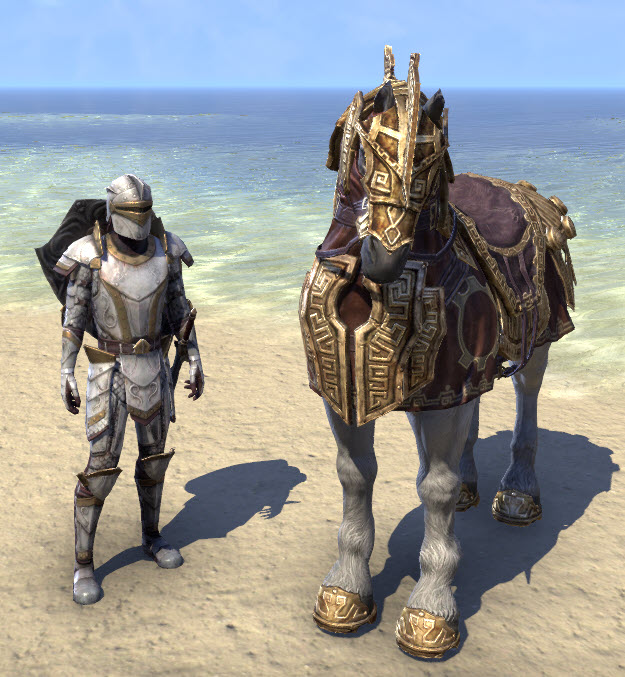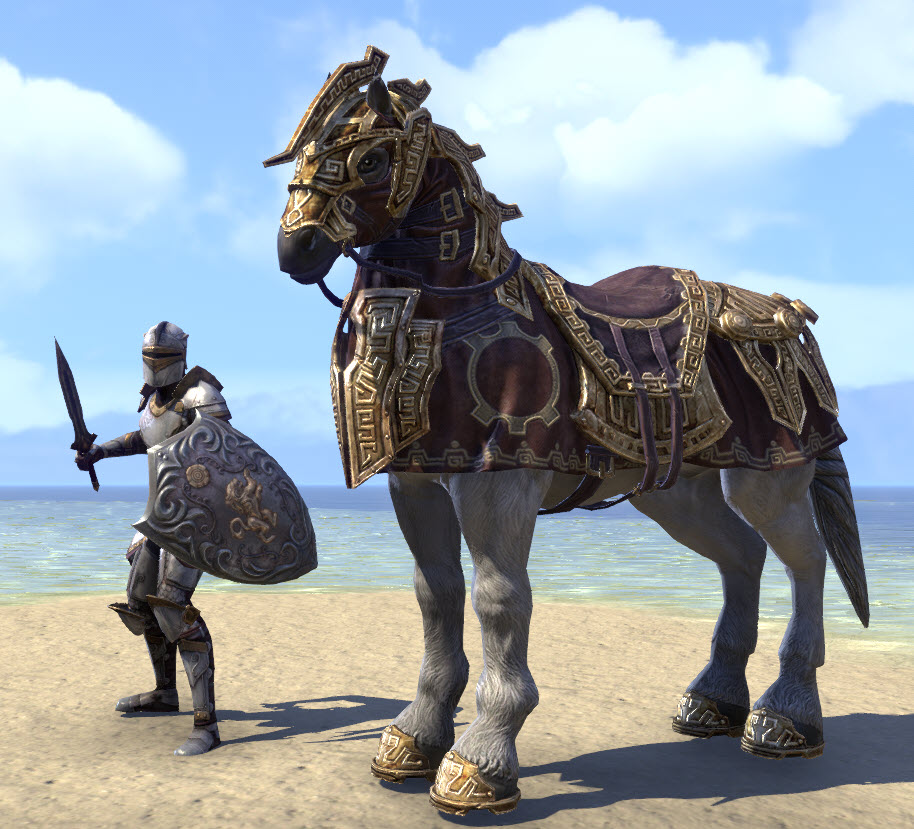 | | | | | | | |
| --- | --- | --- | --- | --- | --- | --- |
| Piece | Name | Quality | Source | Prim Dye | Sec Dye | Tert Dye |
| Head | | | | | | |
| Shoulders | | | | | | |
| Chest | Lion Guard Elite | | Crown Store | | | |
| Hands | | | | | | |
| Waist | | | | | | |
| Legs | | | | | | |
| Feet | | | | | | |
| Weapon | Imperial Sword | | Crafted | Birch White | Craftmaster Gold | Nirncrux Red |
| Offhand | Daggerfall Covenant | | Crafted | Fighters Guild Red | | Evermore Gold |
Other Posts by Exiled Messenger: