Character: Ježibaba of NA
Submitted by: Exiled Messenger
This is another Halloween-inspired character. She rides the Mind Shriven Horse and has a black cat familiar. She uses the Thief Personality to give her a hunched appearance and has a blind left eye. Black eyeliner and lips finish off the look.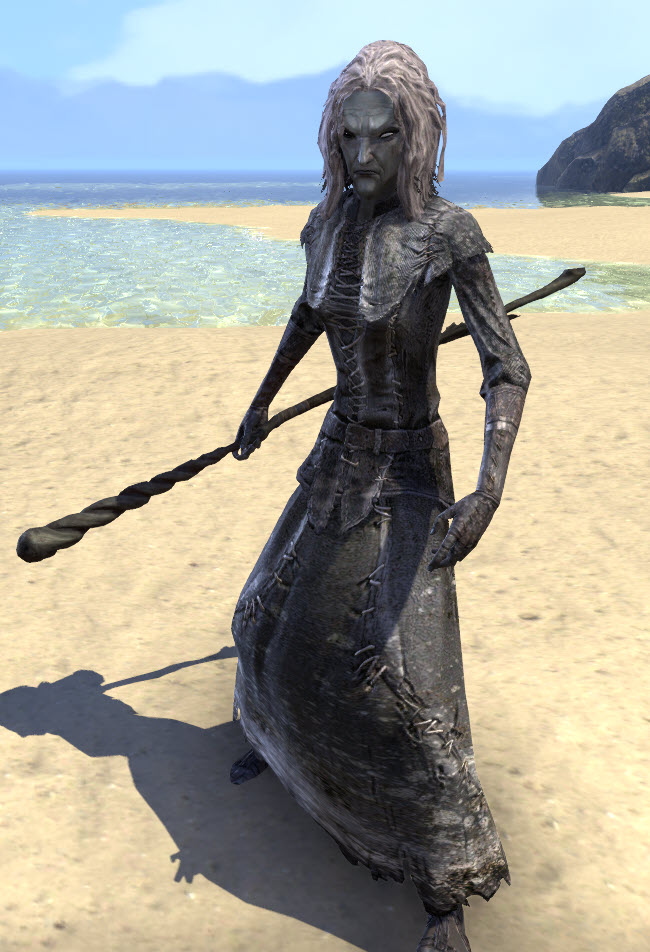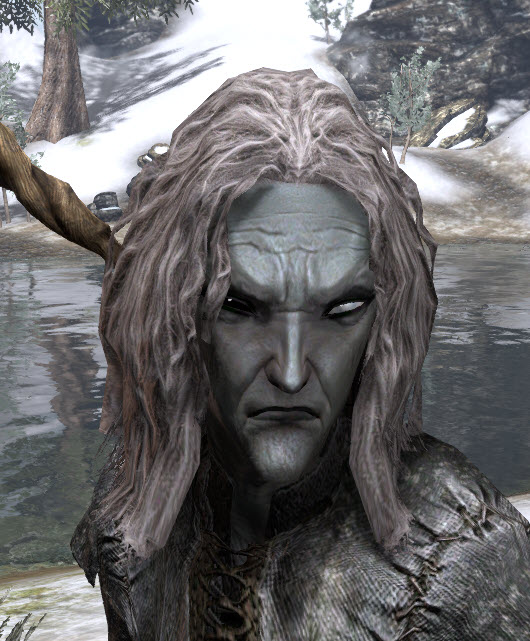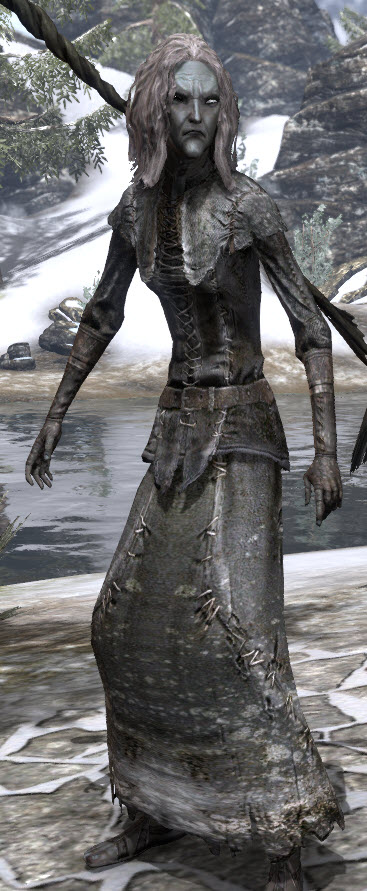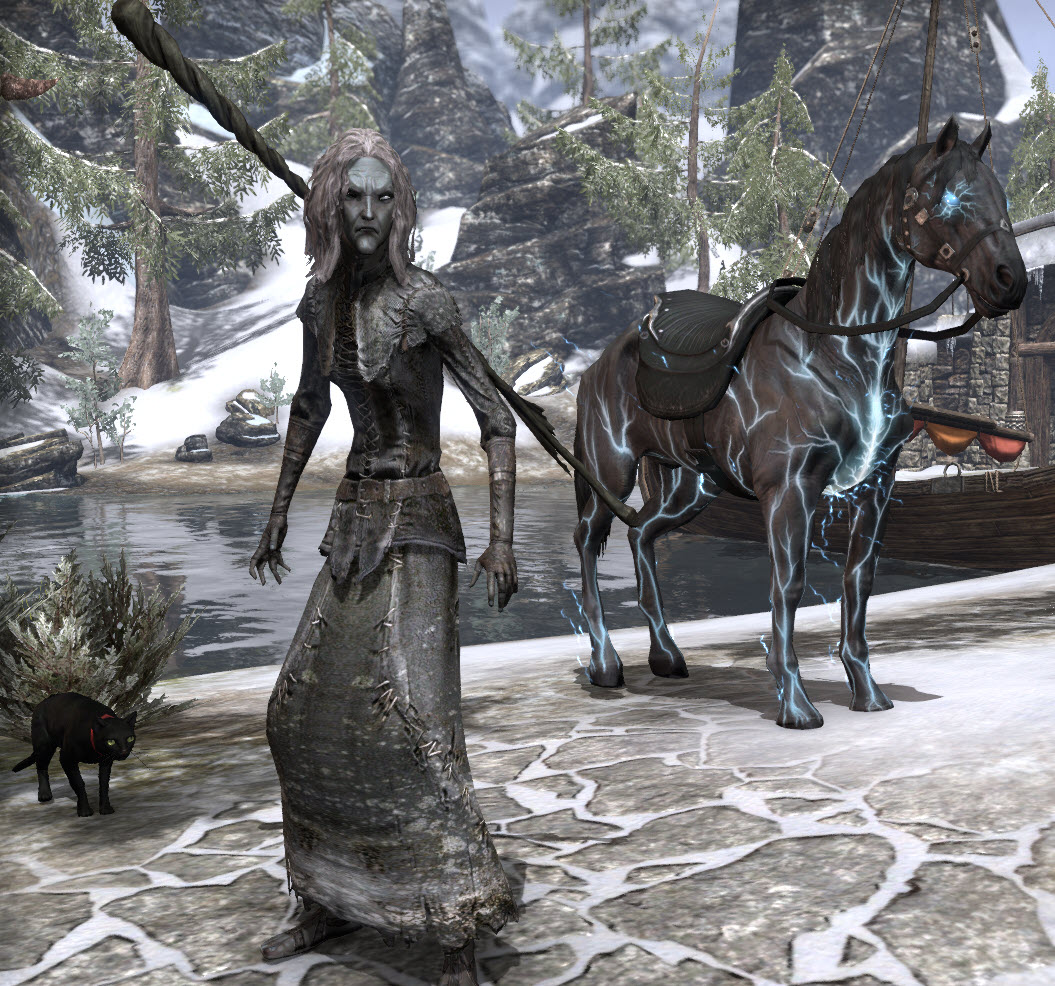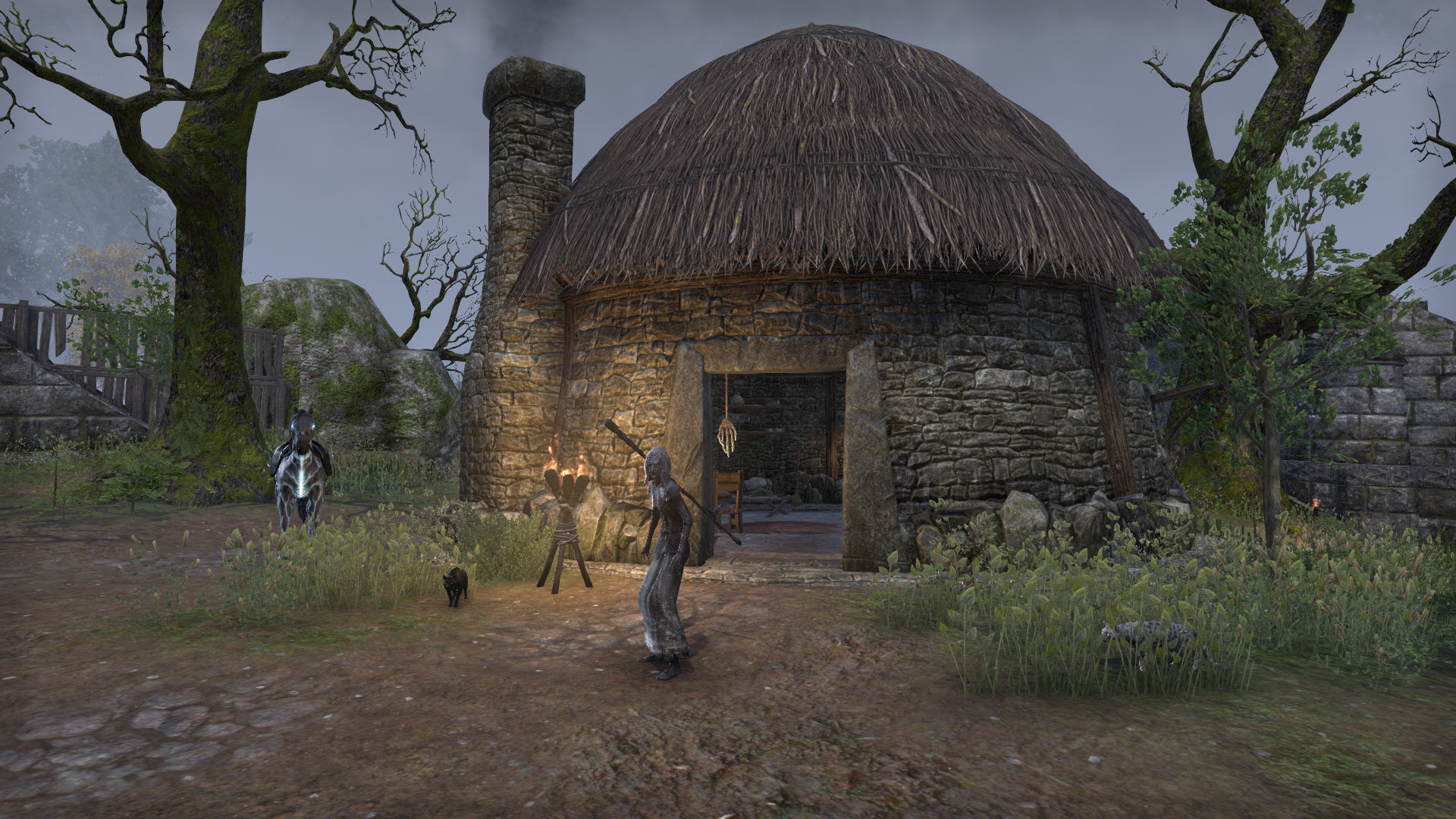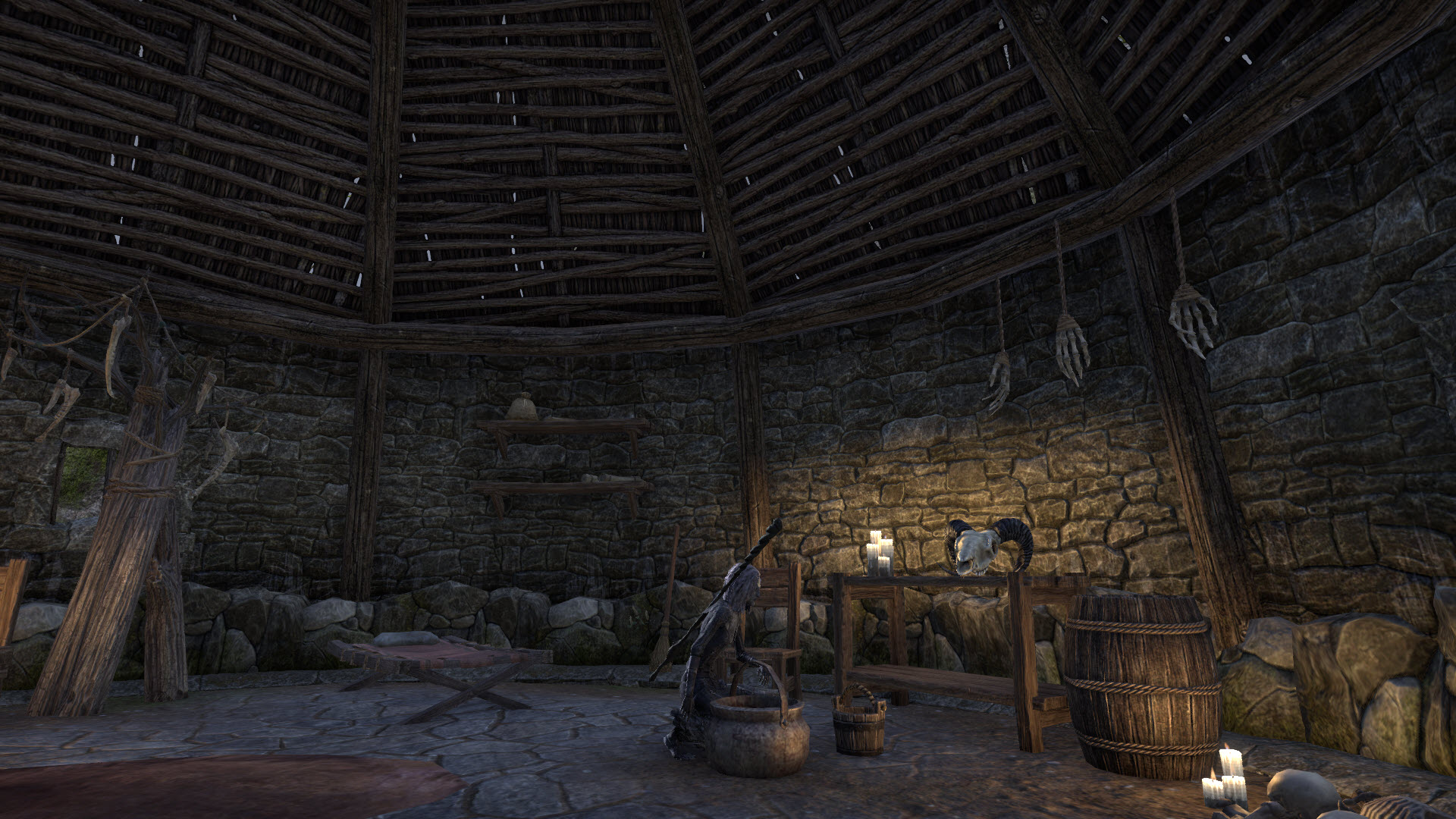 | | | | | | | |
| --- | --- | --- | --- | --- | --- | --- |
| Piece | Name | Quality | Source | Prim Dye | Sec Dye | Tert Dye |
| Head | | | | | | |
| Shoulders | | | | | | |
| Chest | Soul Shriven Ragged Clothing | | Crown Store | Obsidian Black | Obsidian Black | Obsidian Black |
| Hands | | | | | | |
| Waist | | | | | | |
| Legs | | | | | | |
| Feet | | | | | | |
| Weapon | Soul Shriven Ice Staff | Normal (White) | Crafted | Necromancer Blue | Necromancer Blue | Necromancer Blue |
| Offhand | | | | | | |
Other Posts by Exiled Messenger: