Character: Ankou Smierc of NA
Submitted by: Exiled Messenger
I've been seeing a lot of Grim Reaper sets since the Reaper's Harvest Crown Crates came out and I had to get in on the action for Halloween. This is not the official name of the character, but what I used on the PTS to play around with. He is using the Blood-Forged Skin. He rides the Nightmare Courser and I have both the Banekin and Daedric Scamp visible (as furnishings).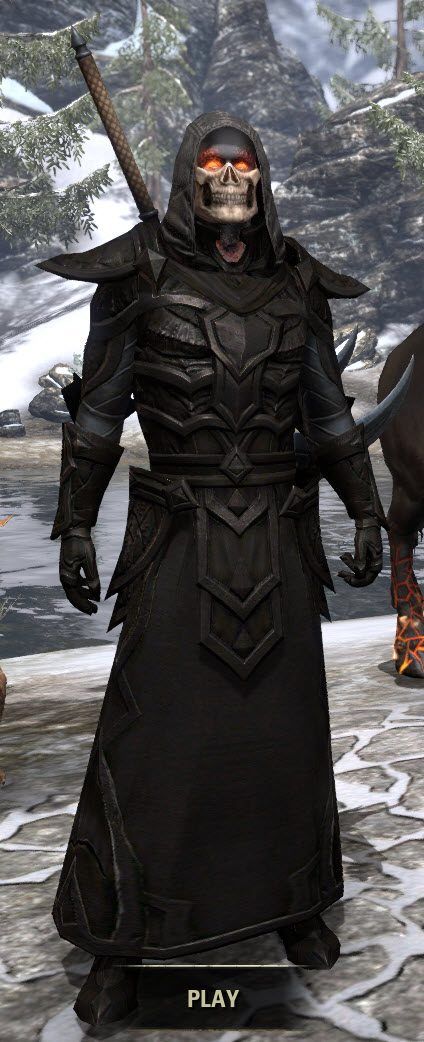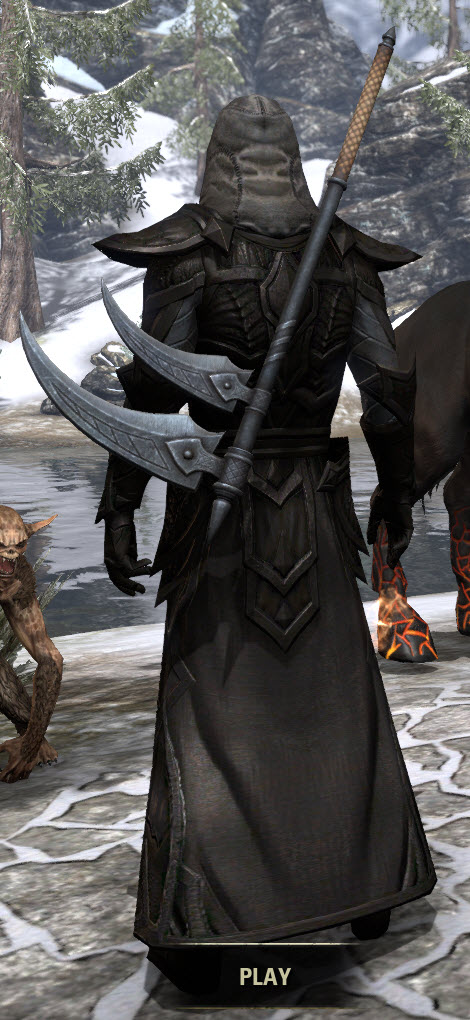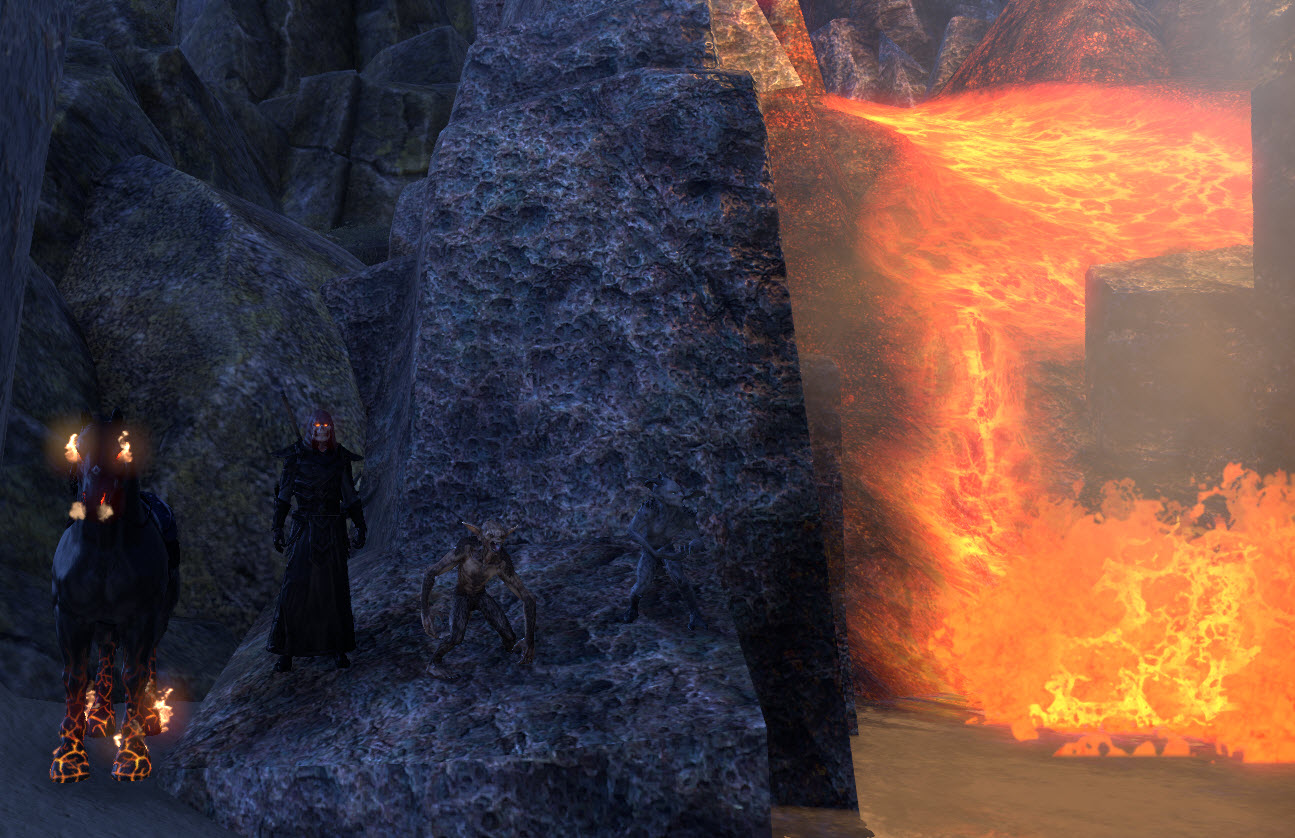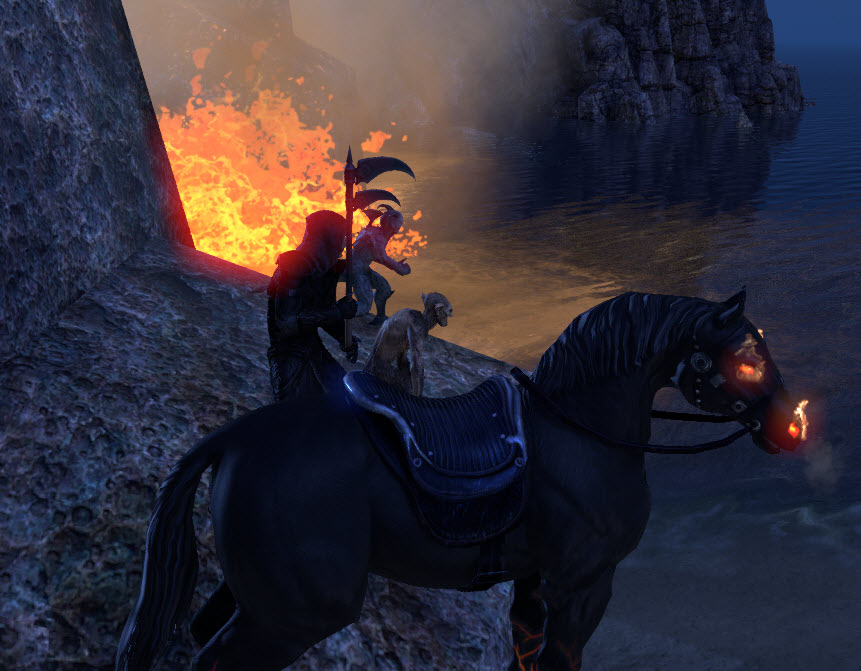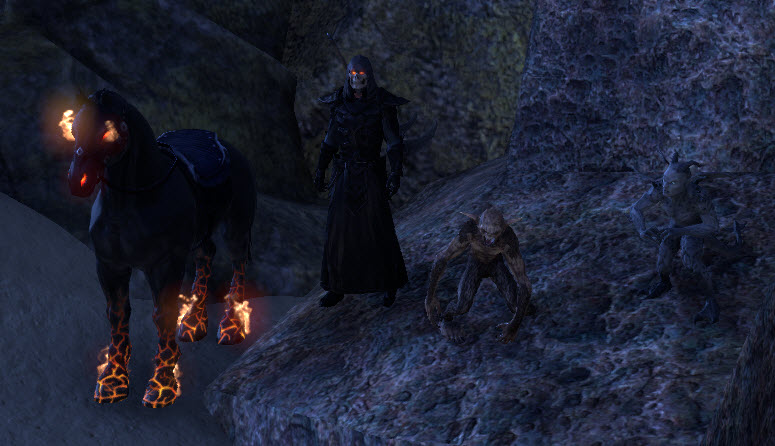 | | | | | | | |
| --- | --- | --- | --- | --- | --- | --- |
| Piece | Name | Quality | Source | Prim Dye | Sec Dye | Tert Dye |
| Head | Death Grin Skull Mask | | Reaper's Harvest Crown Crate | Coldharbour Ash Black | | |
| Shoulders | | | | | | |
| Chest | Ordinator Night-Raid Armor | | Crown Store | Coldharbour Ash Black | Coldharbour Ash Black | Coldharbour Ash Black |
| Hands | | | | | | |
| Waist | | | | | | |
| Legs | | | | | | |
| Feet | | | | | | |
| Weapon | Soul Shriven Battle Axe | Normal (White) | Crafted | | | |
| Offhand | | | | | | |
Other Posts by Exiled Messenger: