Character: Draws-Drinks-Flatter of NA
Submitted by: Exiled Messenger
Draws is using a lot of appearance options. Hair Style = The Standing Flame. Head Marking = Red Magicka Eyes. Facial Hair = Cheekbone and Brow Studs. Jewelry = Left Nostril Rings. Body Markings = Rusty Steel Serpent Scales. She rides the Skyfire Guar.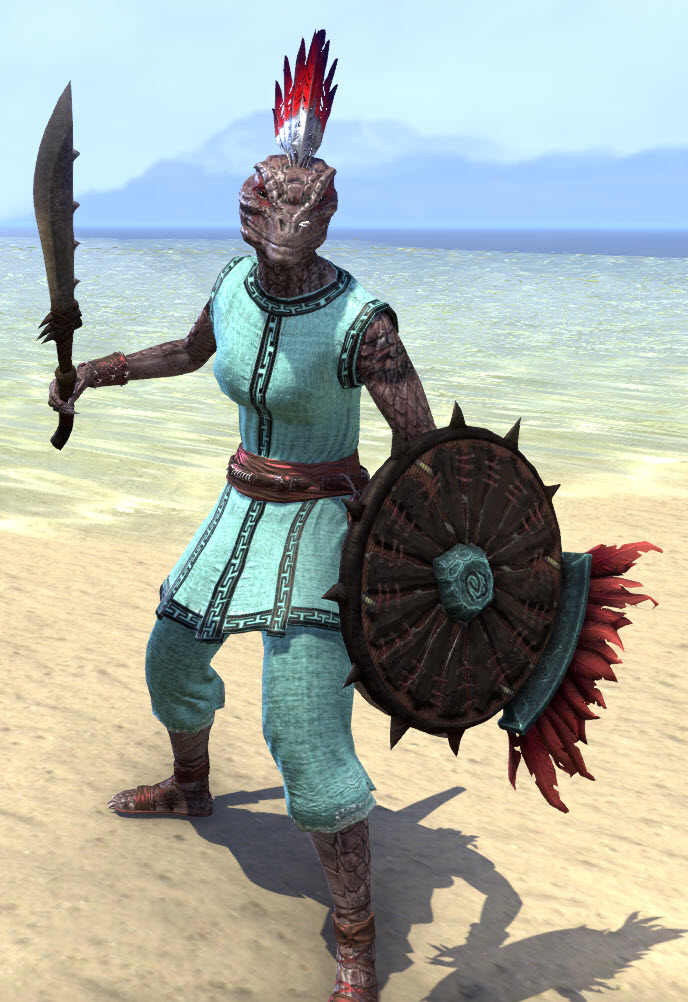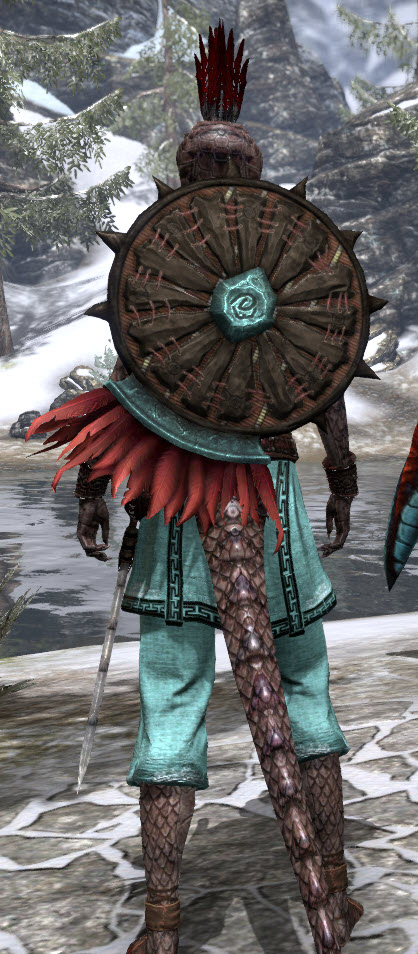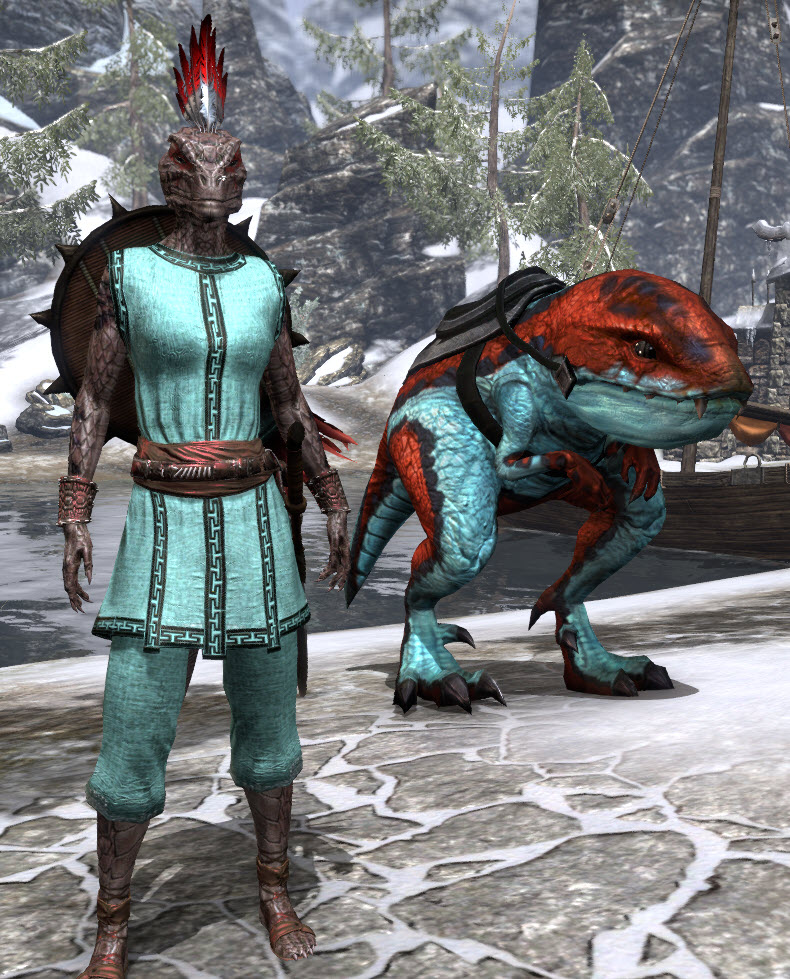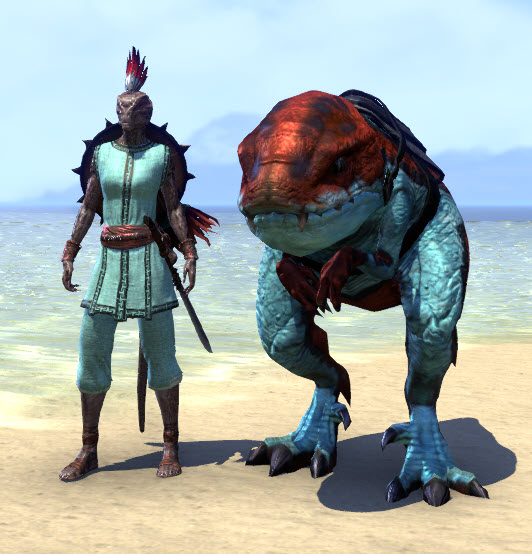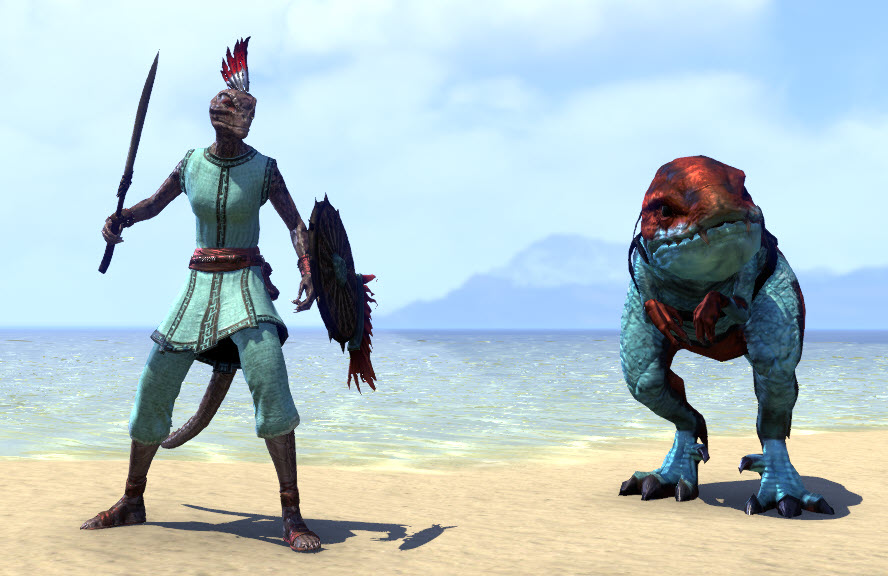 | | | | | | | |
| --- | --- | --- | --- | --- | --- | --- |
| Piece | Name | Quality | Source | Prim Dye | Sec Dye | Tert Dye |
| Head | | | | | | |
| Shoulders | | | | | | |
| Chest | Rumare Waterfront Casual Wear | | Crown Store | Welkynd Blue | Nirncrux Red | Coldharbour Ash Black |
| Hands | | | | | | |
| Waist | | | | | | |
| Legs | | | | | | |
| Feet | | | | | | |
| Weapon | Mazzatun Sword | Normal (White) | Crafted | Birch White | Coldharbour Ash Black | Nirncrux Red |
| Offhand | Mazzatun Shield | Normal (White) | Crafted | Welkynd Blue | Coldharbour Ash Black | Lyncanthrope Gray |
Other Posts by Exiled Messenger: