Character: Casil S'thain of NA
Submitted by: Exiled Messenger
Casil S'thain was my third character and originally a Templar. Templar didn't really work with the vampire-esque look he's rocking now, so I did a bit of hocus pocus and he's now a Dragonknight. Unfortunately, when I recreated him I accidentally made him Aldmeri Dominion instead of Ebonheart Pact. So, his backgrounds don't have the frosty look I was going for and I didn't want to recreate him and re-do the vampire bite. He rides a Doom Wolf. His hair style is By Kyne, It's Humid.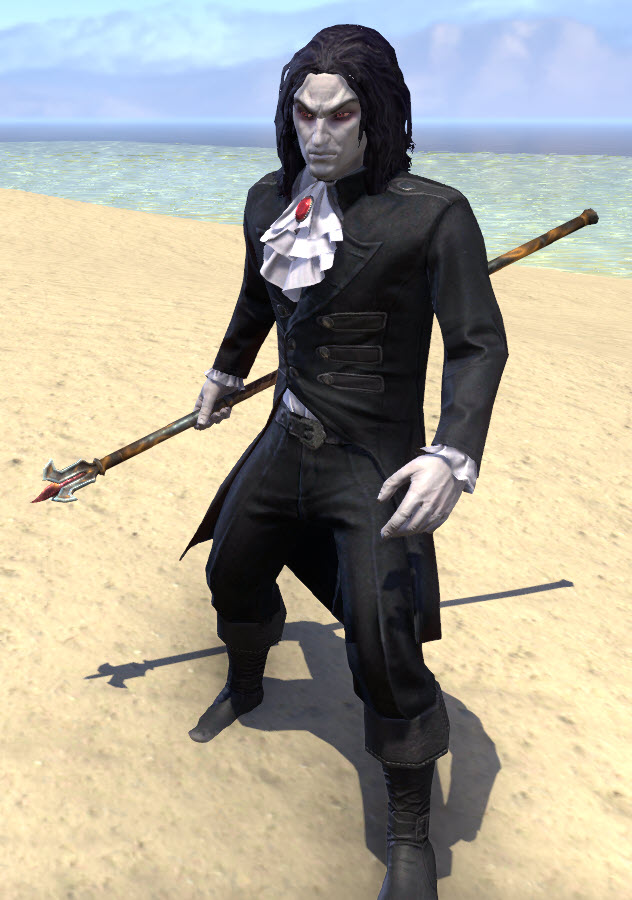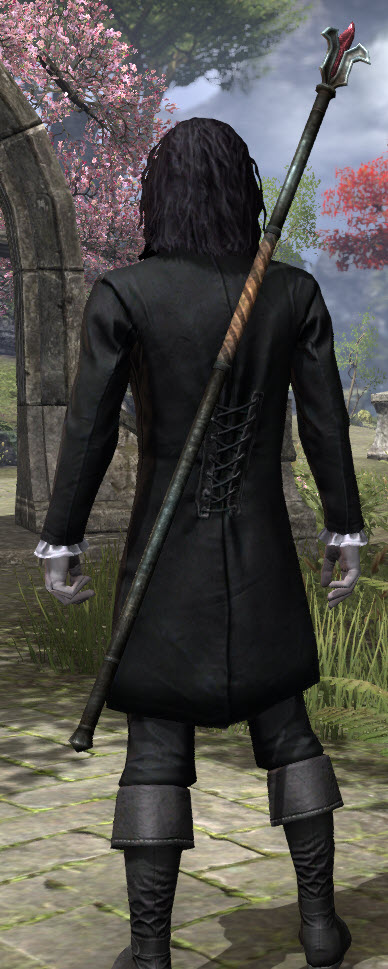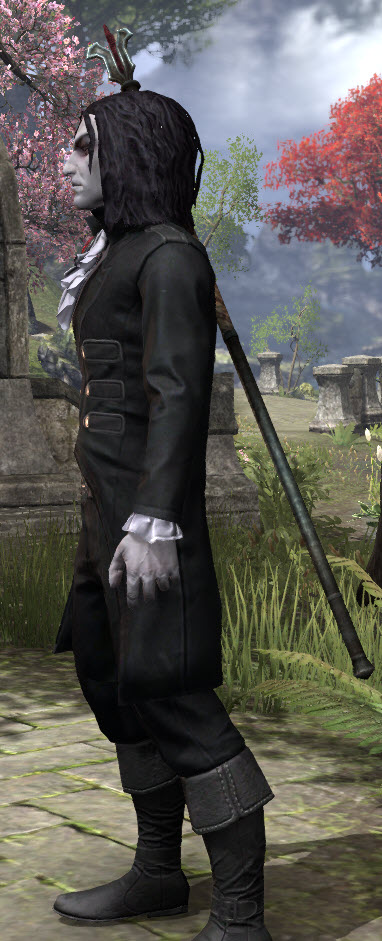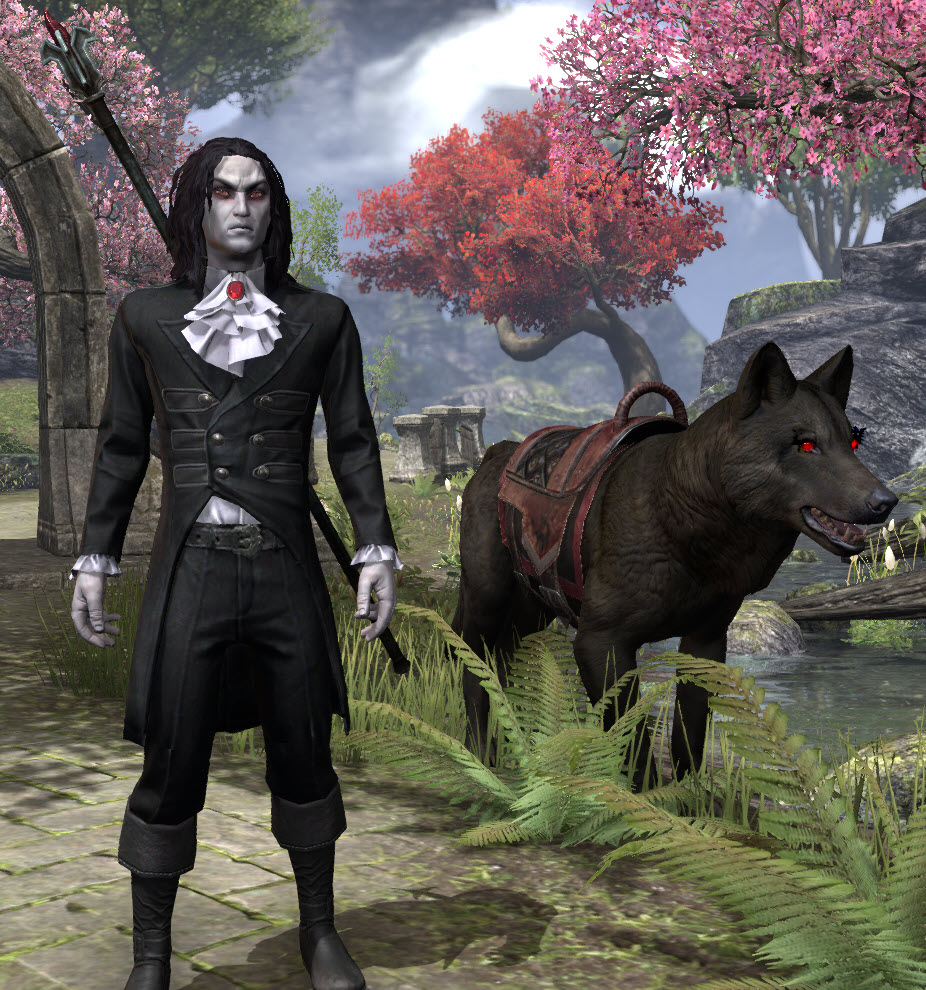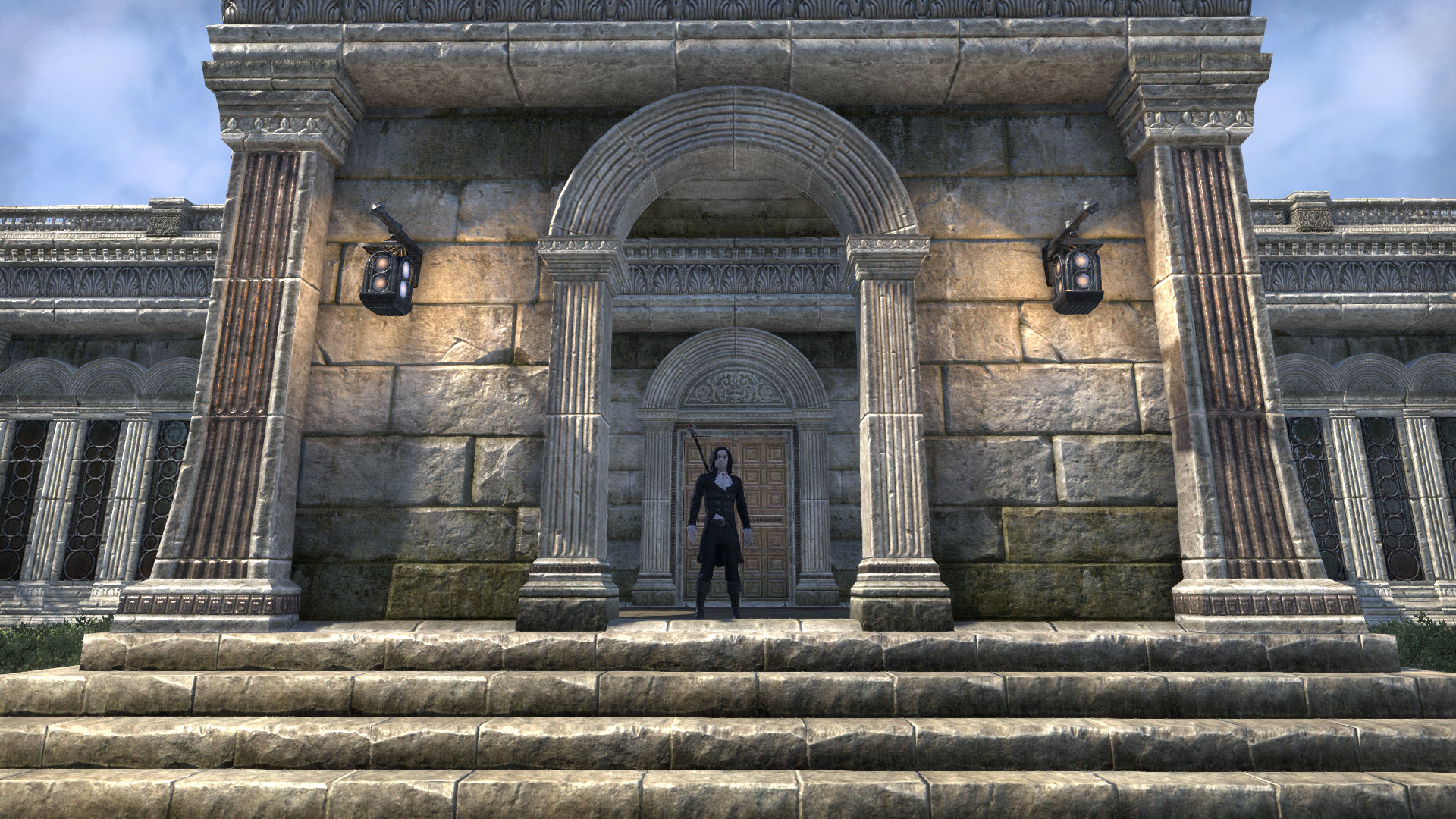 | | | | | | | |
| --- | --- | --- | --- | --- | --- | --- |
| Piece | Name | Quality | Source | Prim Dye | Sec Dye | Tert Dye |
| Head | | | | | | |
| Shoulders | | | | | | |
| Chest | Wedding Suit | | Crown Store | Maormer-Eyes Gray | | Obsidian Black |
| Hands | | | | | | |
| Waist | | | | | | |
| Legs | | | | | | |
| Feet | | | | | | |
| Weapon | Dunmer Staff | | Crafted | Moonstone White | Maormer-Eyes Gray | Jode Red |
| Offhand | | | | | | |
Other Posts by Exiled Messenger: