Character: Khajjan Ahir of NA
Submitted by: Exiled Messenger
Khajjan Ahir started out as another race, but I needed a Khajiit for pics, so she got a transfer. She rides a Clouded Senche-Leopard, which matches her own markings. Her hair style is the Beaded Crested Dreads, facial hair is Tangerine Spike Eyeshadow, and Body Markings are Bright-Throat Yolk Body Tattoo. She has a Clouded Senche-Leopard Cub for a pet.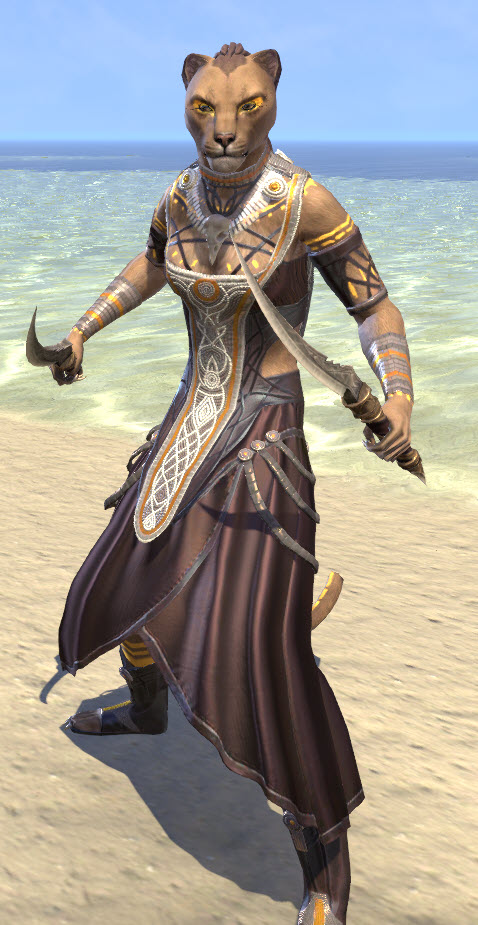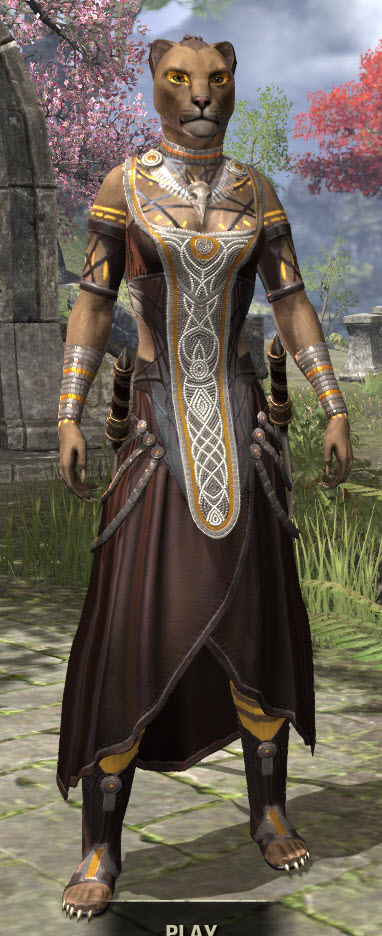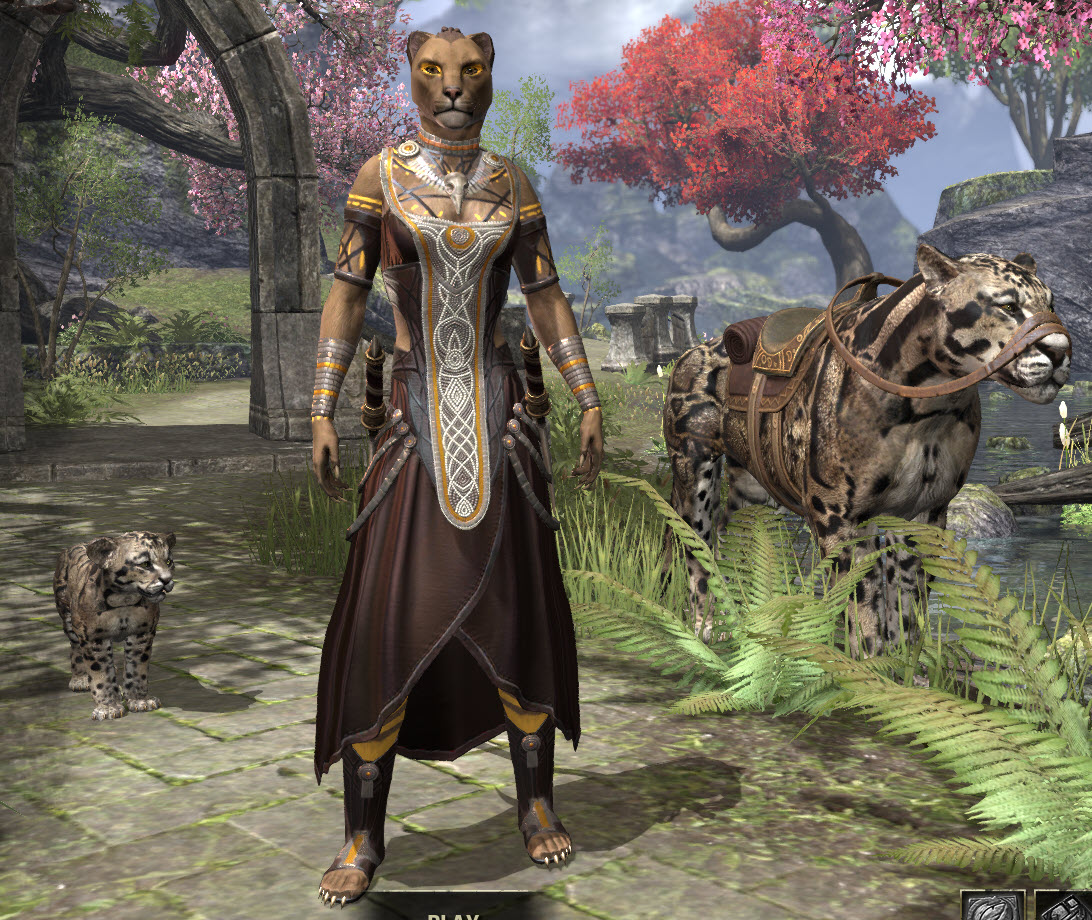 | | | | | | | |
| --- | --- | --- | --- | --- | --- | --- |
| Piece | Name | Quality | Source | Prim Dye | Sec Dye | Tert Dye |
| Head | | | | | | |
| Shoulders | | | | | | |
| Chest | Treethane Ceremonial Dress | | Crown Store | Brewer's Ale Brown | Brewer's Ale Brown | Dried Blood Brown |
| Hands | | | | | | |
| Waist | | | | | | |
| Legs | | | | | | |
| Feet | | | | | | |
| Weapon | Grim Harlequin Dagger | | Outfit Designer | Master Gold | Dominion Yellow | Brewer's Ale Brown |
| Offhand | Grim Harlequin Dagger | | Outfit Designer | Master Gold | Dominion Yellow | Brewer's Ale Brown |
Other Posts by Exiled Messenger: