Character: Magelys of EU
Submitted by: Maki2859
My first character on ESO. She became an artisan character for craft.

The character is not used for roleplay but participates in the background of the House Naevius. To date, the character has died. Former member of the second Legion and died in 582 during the arrival of the Dark Anchors on the Imperial City.

About armor
Magelys adopts the neutral heavy armor of the Imperial Legion.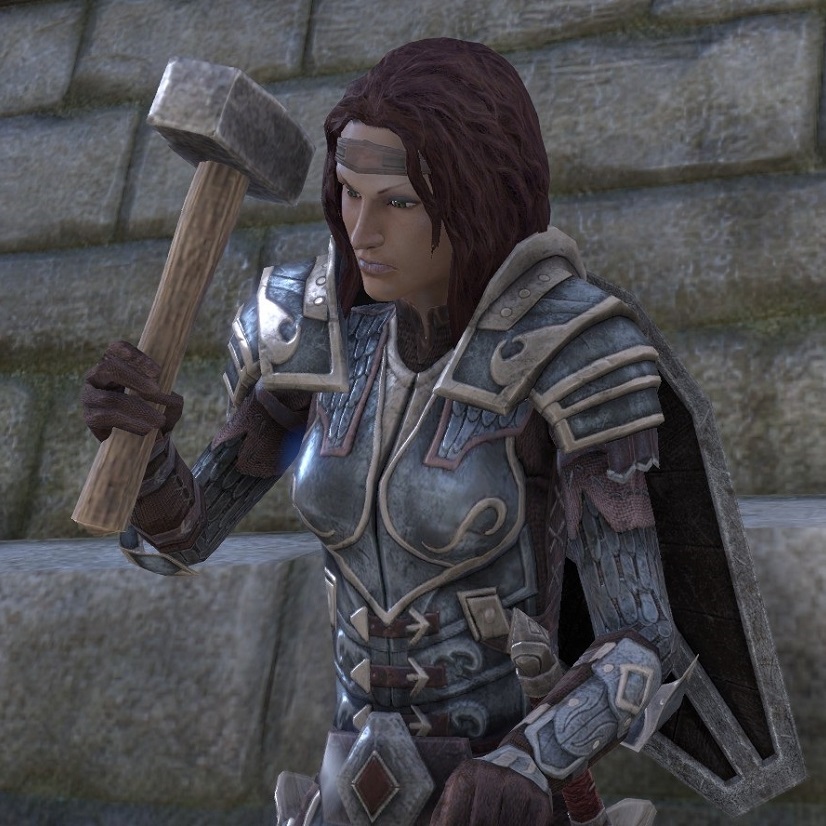 Gear:
| | | | | | | |
| --- | --- | --- | --- | --- | --- | --- |
| Piece | Name | Quality | Source | Prim Dye | Sec Dye | Tert Dye |
| Head | | | | | | |
| Shoulders | | | | | | |
| Chest | | | | | | |
| Hands | | | | | | |
| Waist | | | | | | |
| Legs | | | | | | |
| Feet | | | | | | |
| Weapon | | | | | | |
| Offhand | | | | | | |
Appearance and Companions:
| | |
| --- | --- |
| Slot | Name |
| Hair Style | By Kyne, It's Humid |
| Head Marking | |
| Facial Hair | |
| Major Adornment | Leather Band Circlet |
| Minor Adornment | |
| Body Marking | |
| Skin | |
| Personality | |
| Polymorph | |
| Mount | Imperial War Horse or Imperial Horse |
| Non-Combat Pet | |
Other Posts by Maki2859: