Character: Sotha Lor of EU
Submitted by: kwinkler85
The name means "Lor of House Sotha", where "Lor" is the chimer word for "darkness". Lor survived the devastation of the town Ald Sotha in the early first era by escaping into a pocket dimension. Unfortunately the spell held him in stasis for almost 2500 years.
After escaping the stasis in the middle of the second era, he followed his former relative Sotha Sil to the Clockwork City where he continued his magical studies and began to enhance his body with clockwork parts.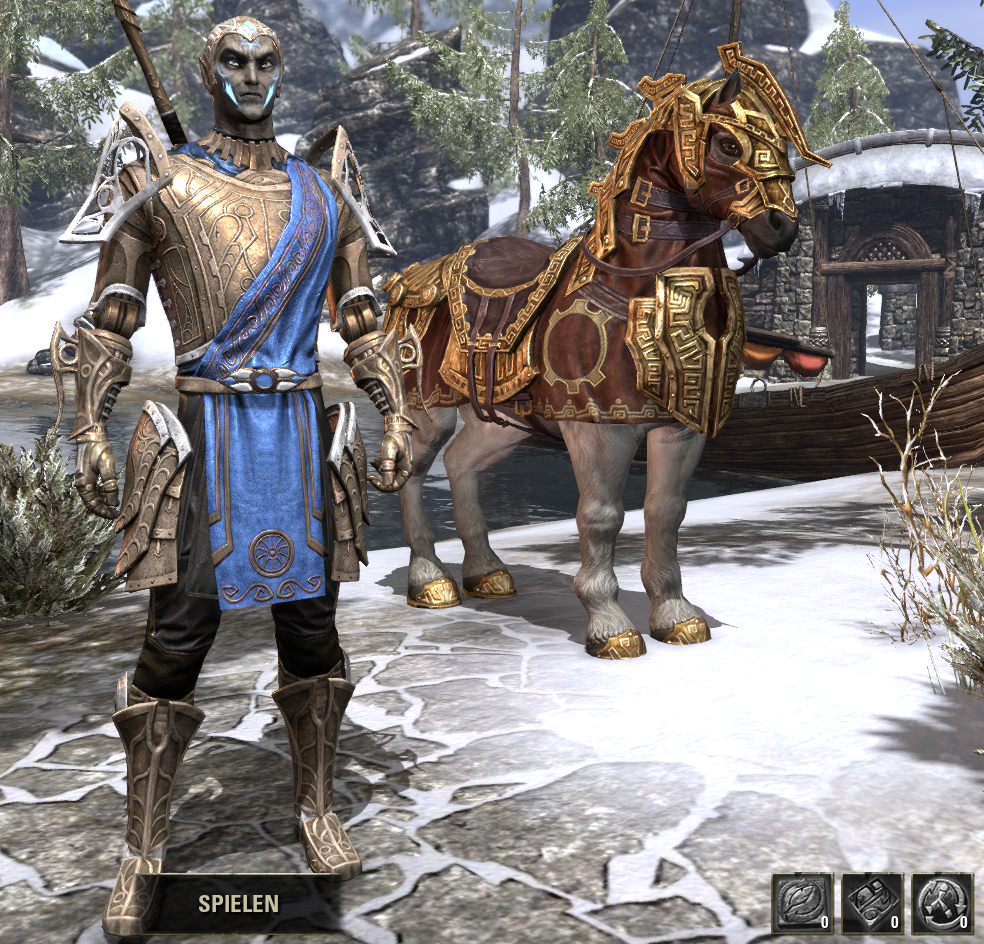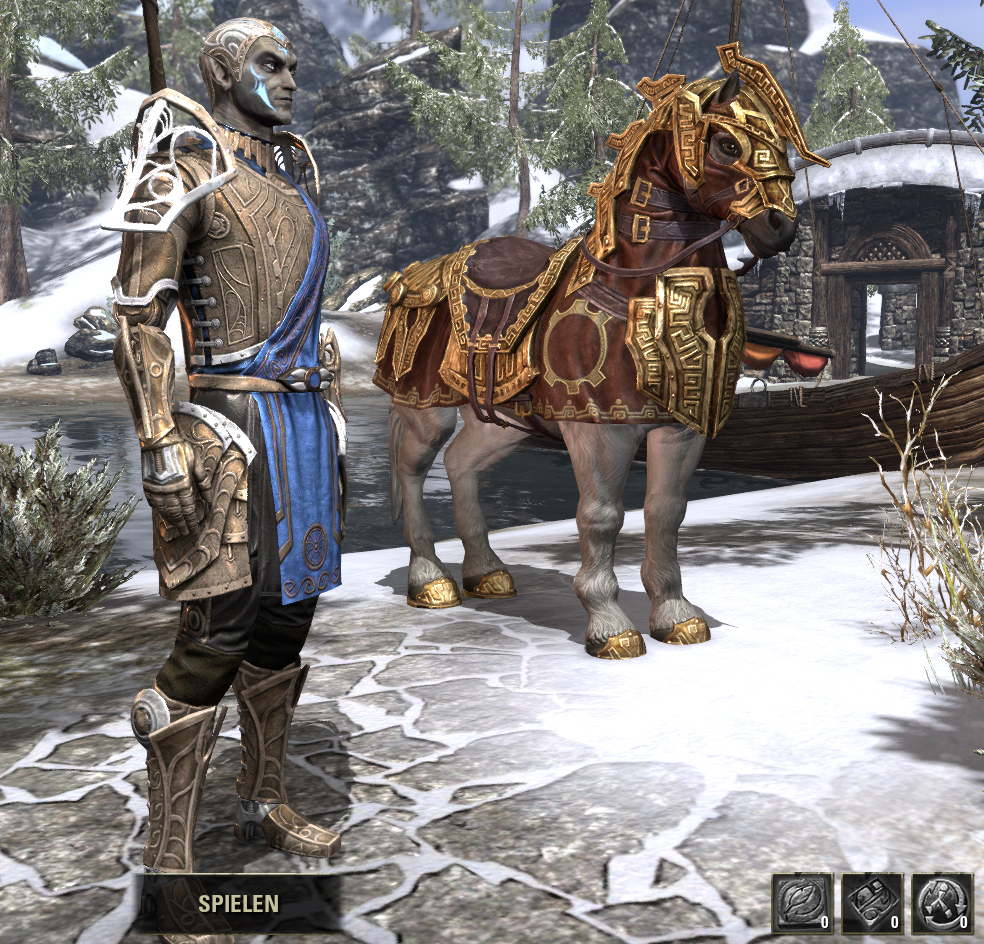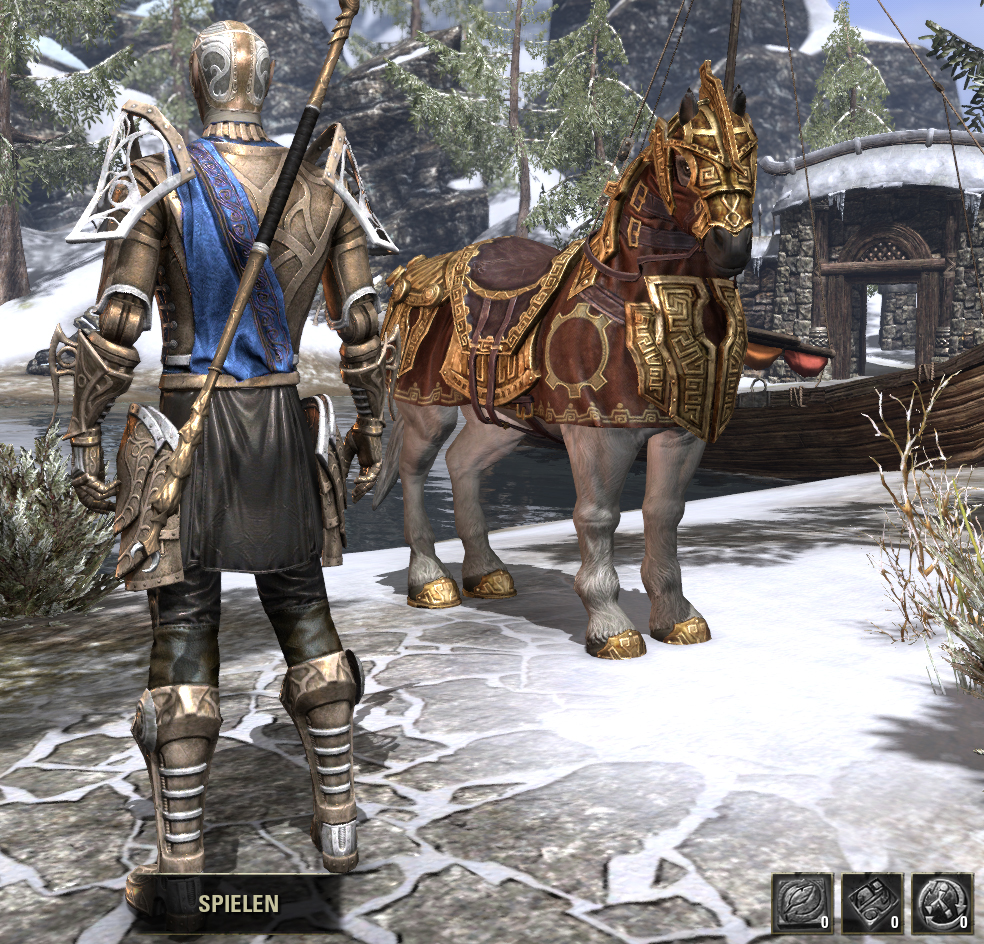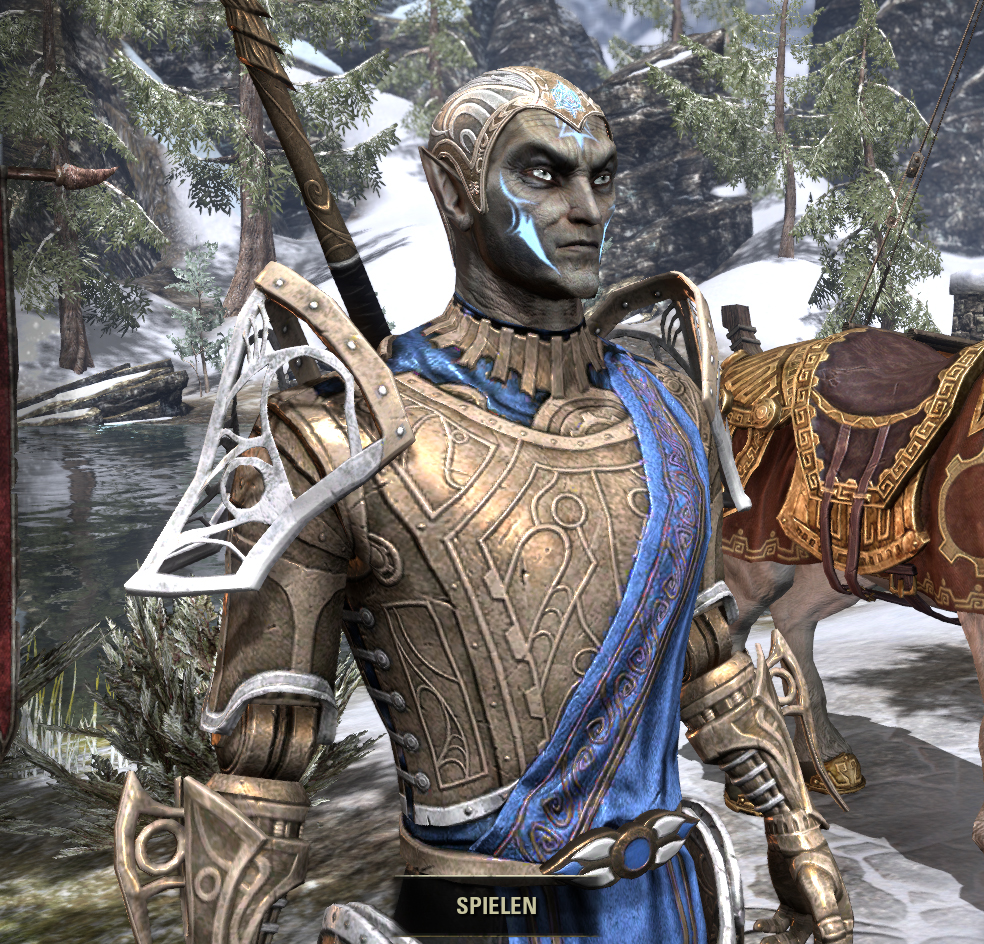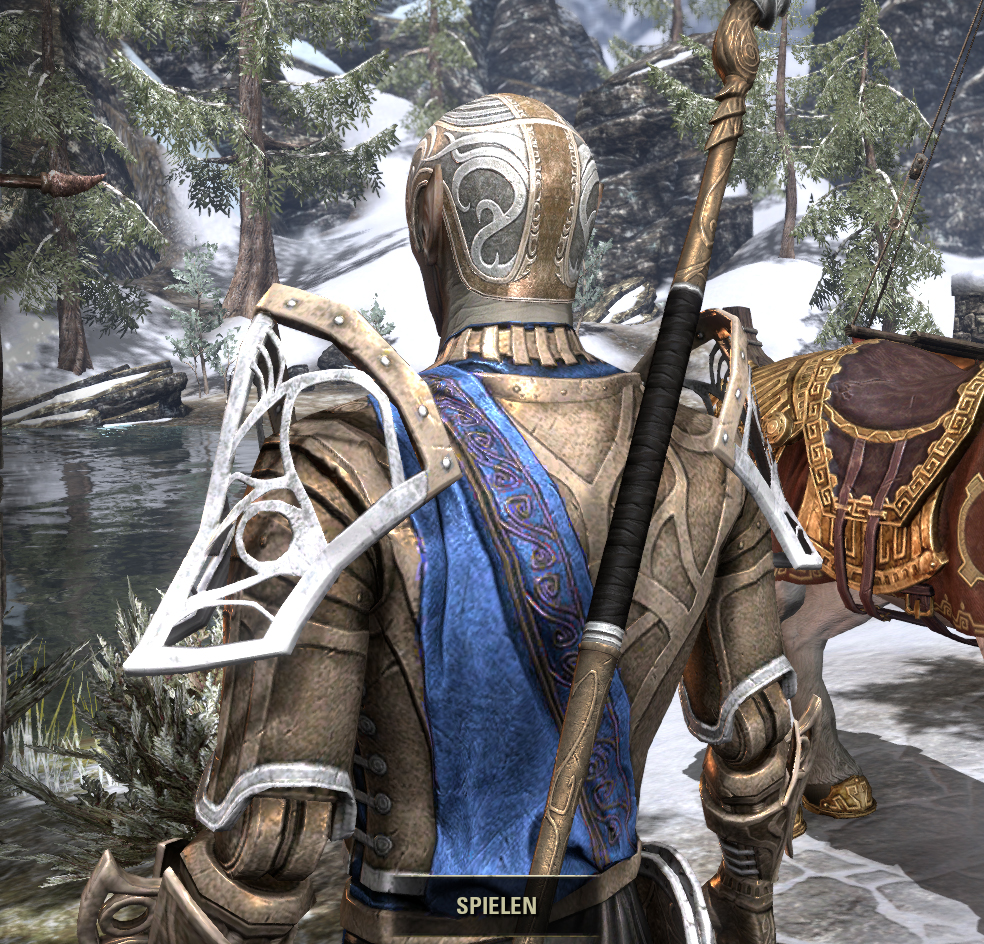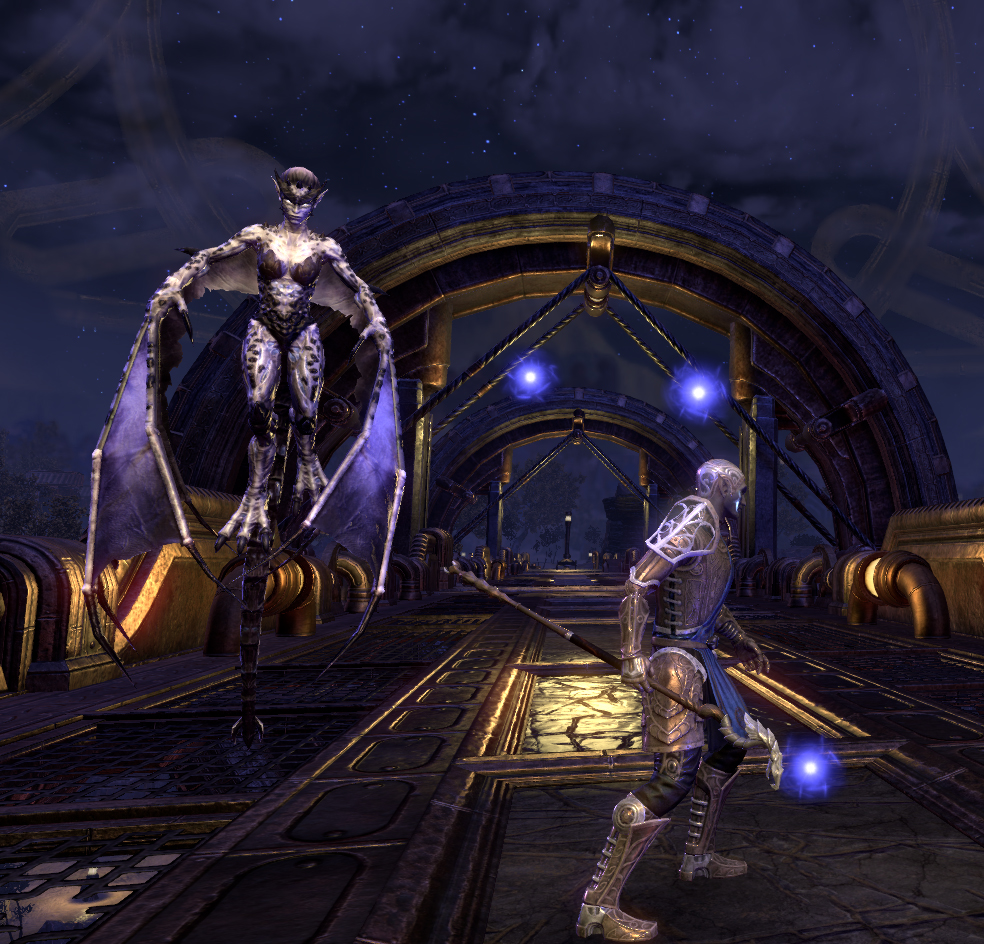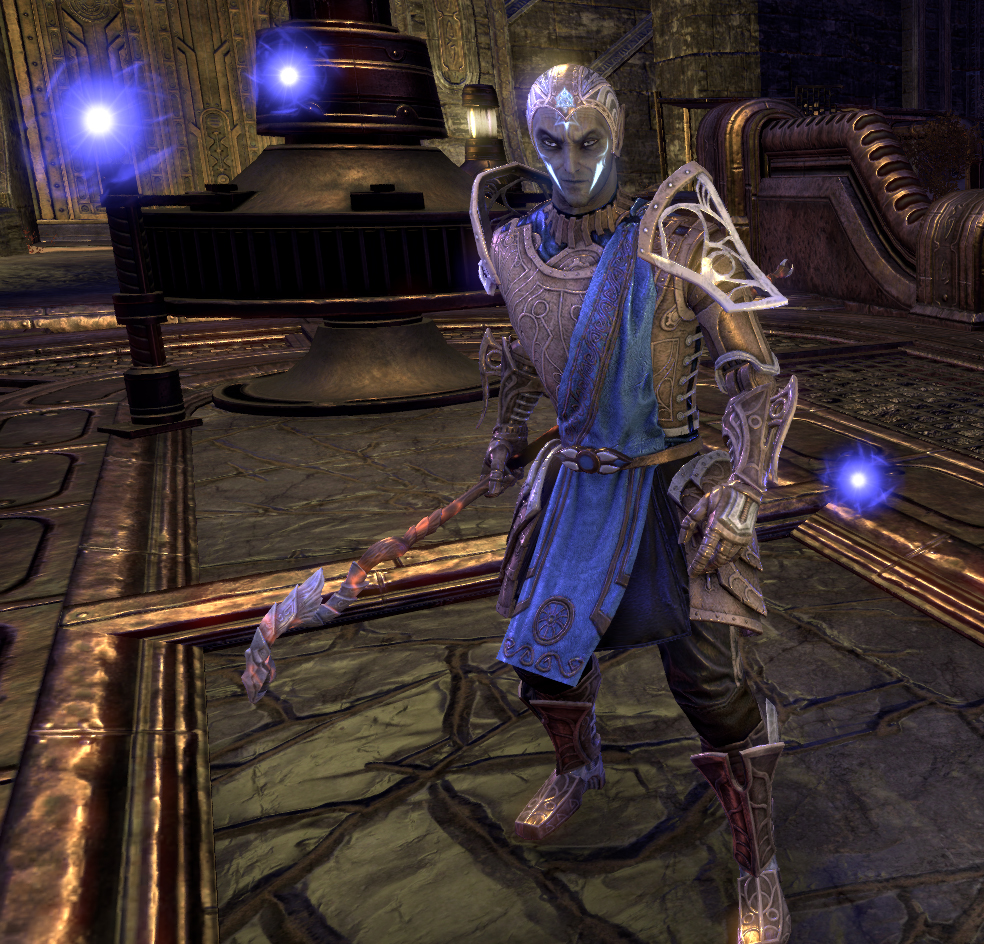 Gear:
| | | | | | | |
| --- | --- | --- | --- | --- | --- | --- |
| Piece | Name | Quality | Source | Prim Dye | Sec Dye | Tert Dye |
| Head | Psijic Skullcap | Normal (White) | Reward from "The Towers Fall" quest | | | |
| Shoulders | Apostle Style (light) | Normal (White) | Crafting Motif 56: Apostle | | Birch White | Hlaalu Gold |
| Chest | Apostle Style (heavy) | Normal (White) | Crafting Motif 56: Apostle | Hlaalu Gold | Shrike Blue | Birch White |
| Hands | Apostle Style (light) | Normal (White) | Crafting Motif 56: Apostle | | Hlaalu Gold | Birch White |
| Waist | Redguard Style (light IV) | Normal (White) | Crafting Motif 6: Redguard Style | Shrike Blue | Hlaalu Gold | Birch White |
| Legs | Apostle Style (light) | Normal (White) | Crafting Motif 56: Apostle | Coldharbour Ash Black | Hlaalu Gold | |
| Feet | Apostle Style (light) | Normal (White) | Crafting Motif 56: Apostle | | Hlaalu Gold | Birch White |
| Weapon | Scalecaller Staff | Normal (White) | Crafting Motif 59: Scalecaller | Hlaalu Gold | Birch White | Coldharbour Ash Black |
| Offhand | | | | | | |
Appearance and Companions:
| | |
| --- | --- |
| Slot | Name |
| Hair Style | |
| Head Marking | Face Imprint of the Psijic Order |
| Facial Hair | |
| Major Adornment | |
| Minor Adornment | |
| Body Marking | Body Imprint of the Psijic Order |
| Skin | |
| Personality | |
| Polymorph | |
| Mount | Dwarven War Horse |
| Non-Combat Pet | |