Character: Nor Agra of EU
Submitted by: kwinkler85
The name means "death shield" in the old orcish language, most of his tribe still speaks.
It refers to his fate as a warden of all living things, revealed to him by the tribes shaman. At all times, he is accompanied by his faithful spirit-bear "Voshu".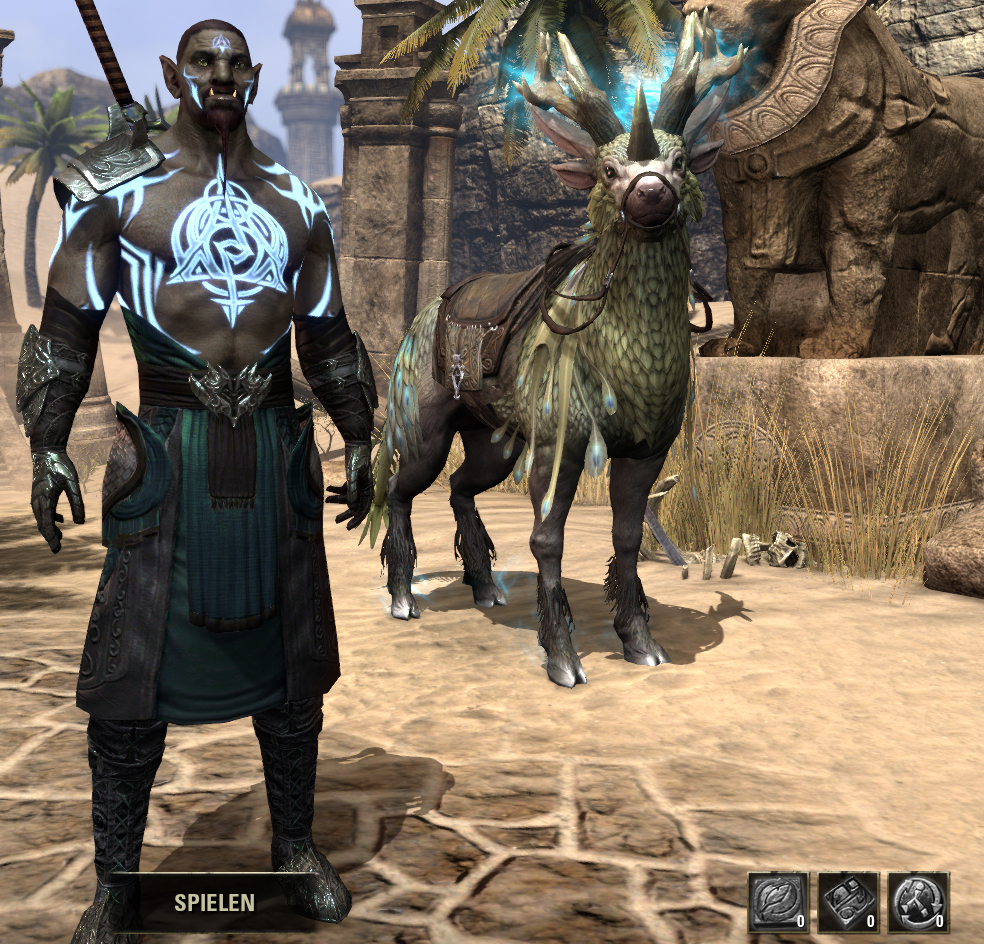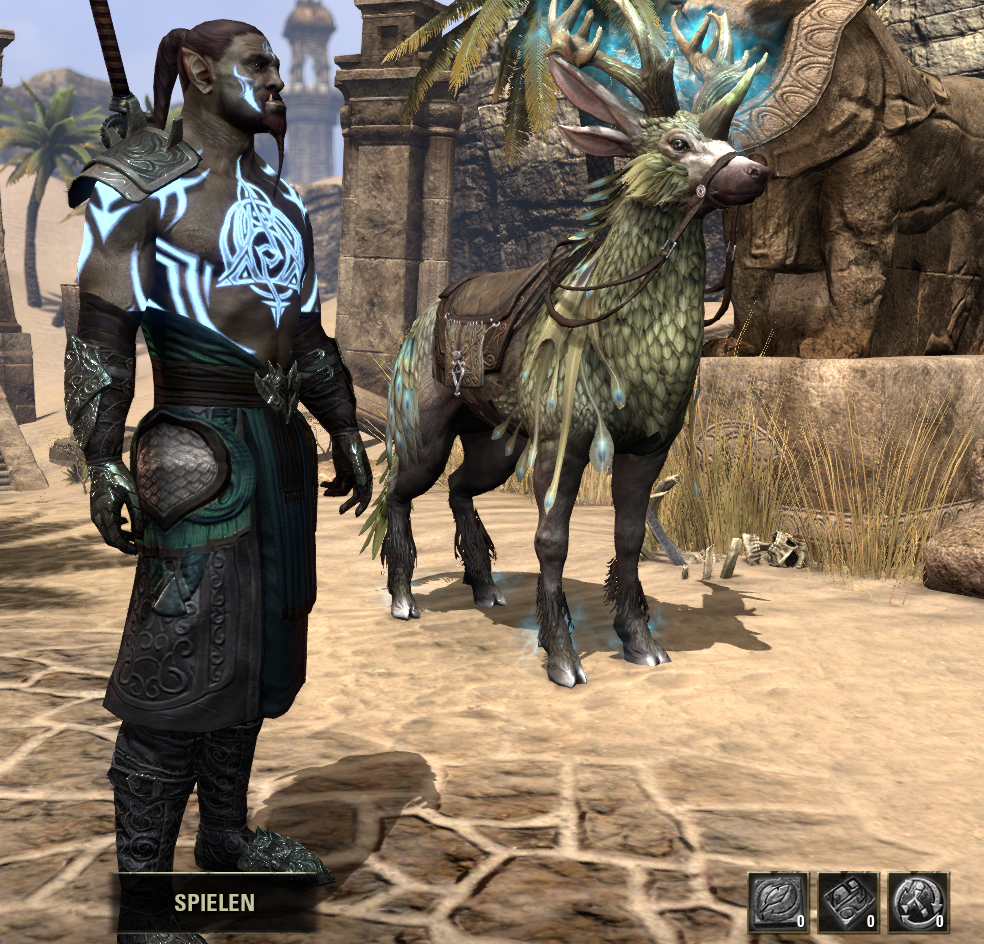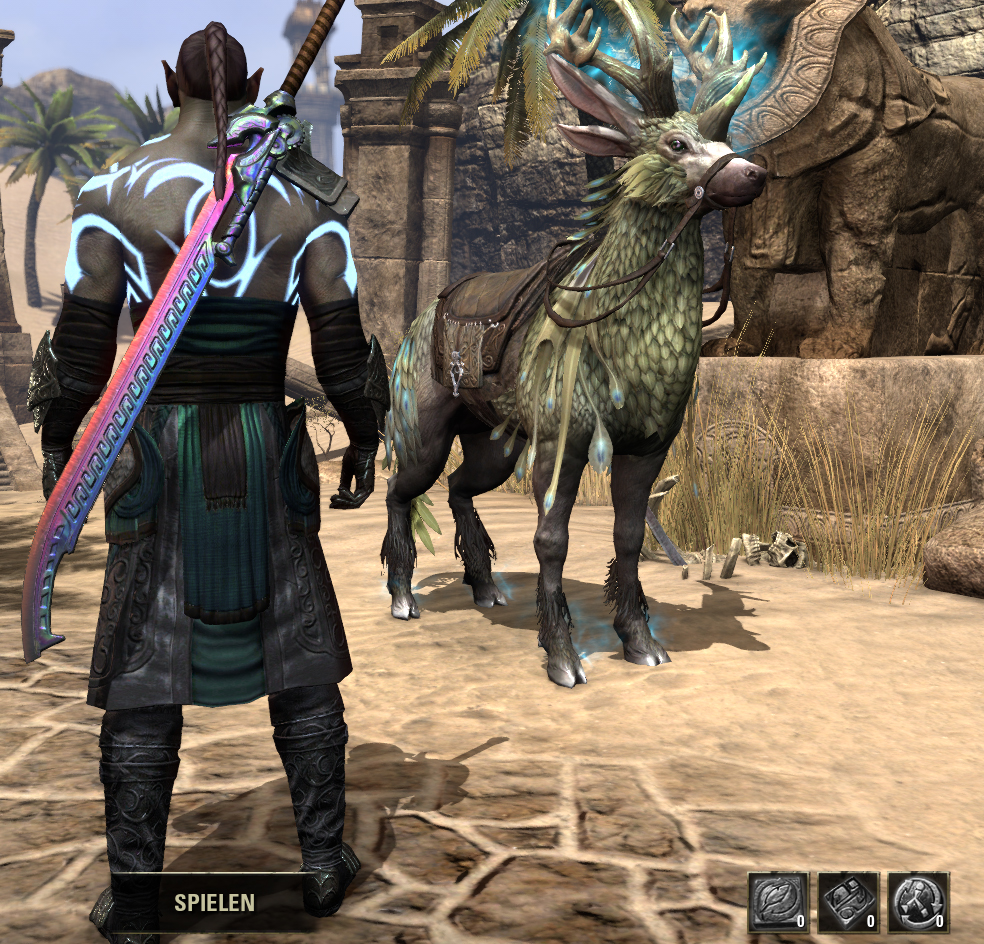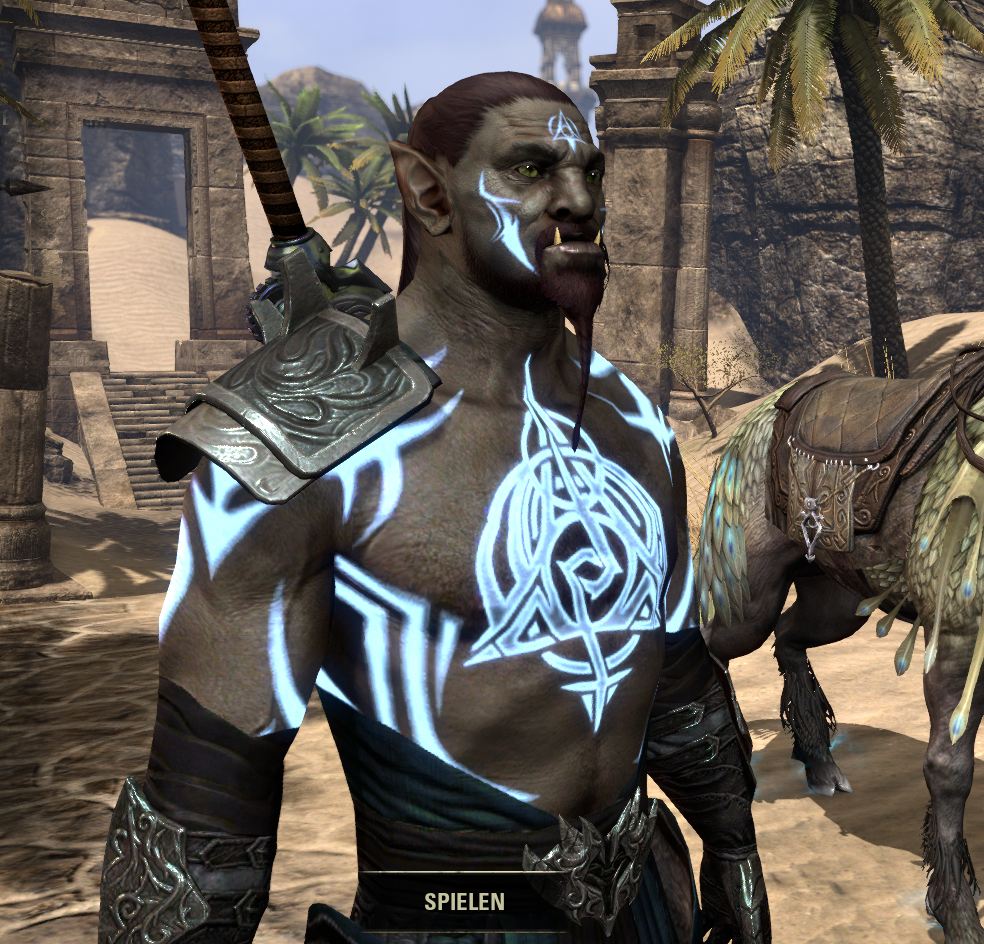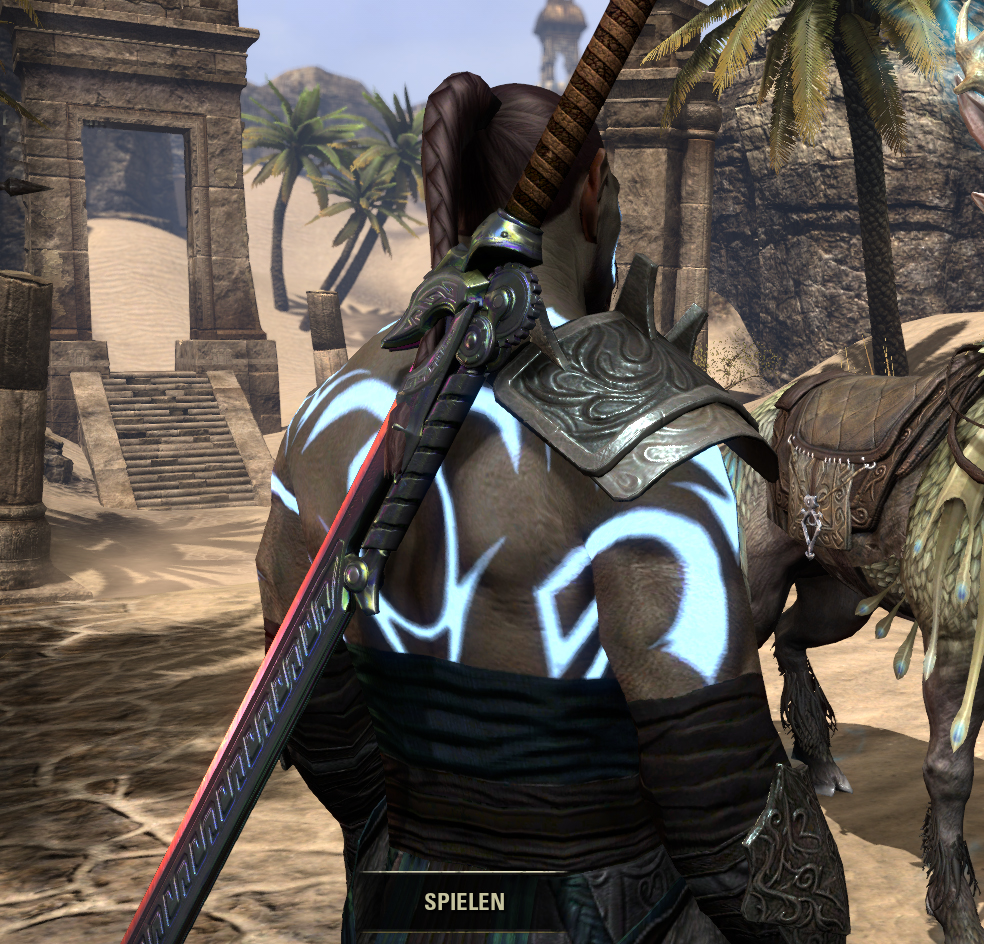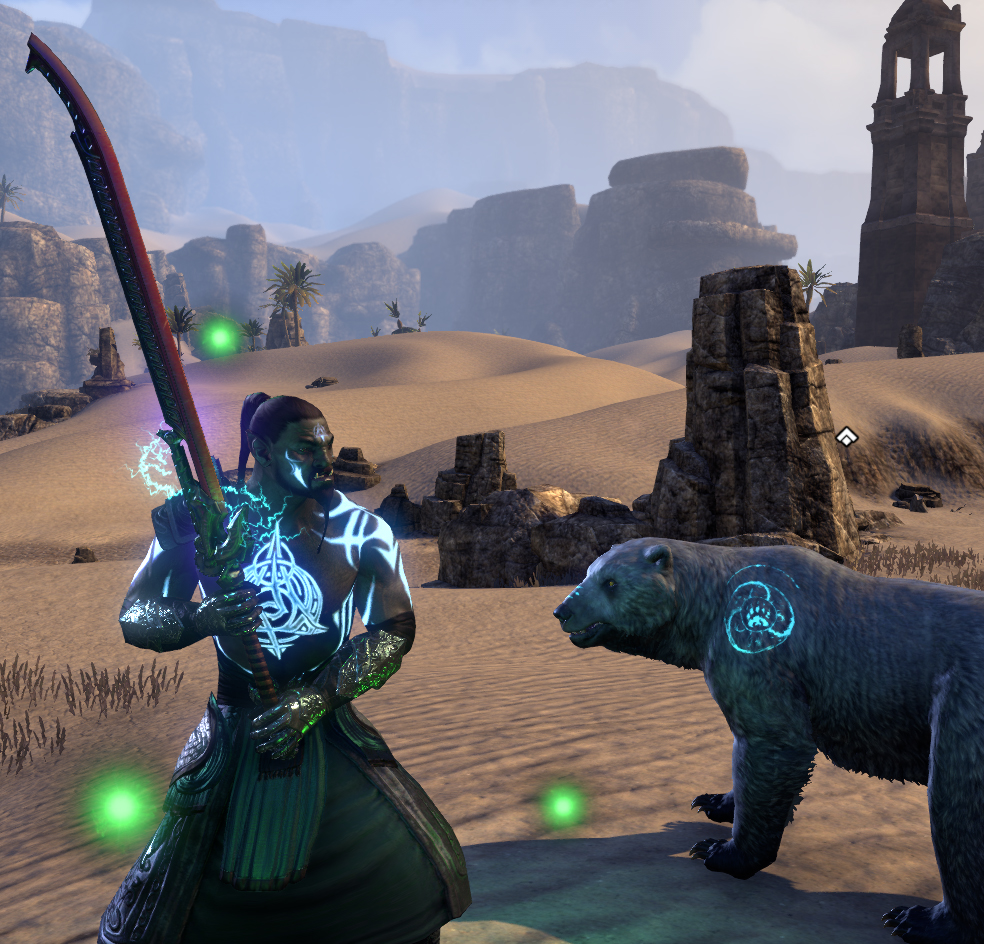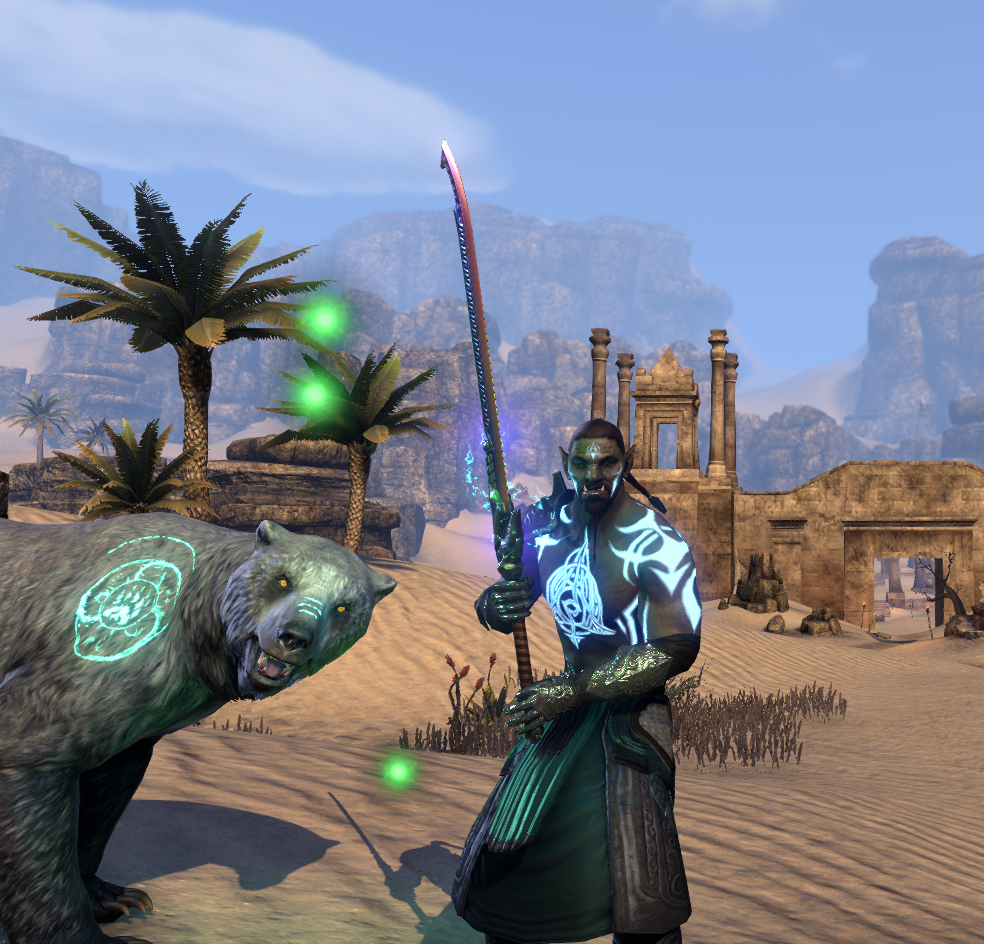 Gear:
| | | | | | | |
| --- | --- | --- | --- | --- | --- | --- |
| Piece | Name | Quality | Source | Prim Dye | Sec Dye | Tert Dye |
| Head | hidden (to show Head Marking) | | | | | |
| Shoulders | Mercenary Style | | Crafting Motif 19: Mercenary Style | Rank 8 Materials | Rank 8 Materials | Rank 8 Materials |
| Chest | Sai Sahan Style | | The Impresario (2019 Anniversary Jubilee event) | Ophidian Jade | Coldharbour Ash Black | Coldharbour Ash Black |
| Hands | Dremora Style | | Crafting Motif 63: Dremora (Witches Festival) | Maormer-Eyes Gray | Coldharbour Ash Black | Rank 8 Materials |
| Waist | Dremora Style | | Crafting Motif 63: Dremora (Witches Festival) | Rank 8 Materials | | Coldharbour Ash Black |
| Legs | Silken Ring Style | | Crafting Motif 44: Silken Ring | Maormer-Eyes Gray | Maormer-Eyes Gray | Ophidian Jade |
| Feet | Dremora Style | | Crafting Motif 63: Dremora (Witches Festival) | Ophidian Jade | Maormer-Eyes Gray | Rank 8 Materials |
| Weapon | Opal Engine Guardian Greatsword | | The Impresario (Undaunted Celebration Event) | | | |
| Offhand | | | | | | |
Appearance and Companions:
| | |
| --- | --- |
| Slot | Name |
| Hair Style | Braided Ponytail |
| Head Marking | Face Imprint of the Psijic Order |
| Facial Hair | Braided Goatee |
| Major Adornment | |
| Minor Adornment | |
| Body Marking | Body Imprint of the Psijic Order |
| Skin | |
| Personality | |
| Polymorph | |
| Mount | Dawnwood Indrik |
| Non-Combat Pet | |