Character: Miyuli of NA
Submitted by:
With the event going on, I've updated a couple of my character's outfits to fit the colder environment they're hanging out in.

She's got the new Misanthropic Lycanthrope hairstyle. It's somewhat disheveled, which I think is fitting for a veteran adventurer who had spent the last year taking dragons head-on. She gained some scars and an eye patch to go along with it.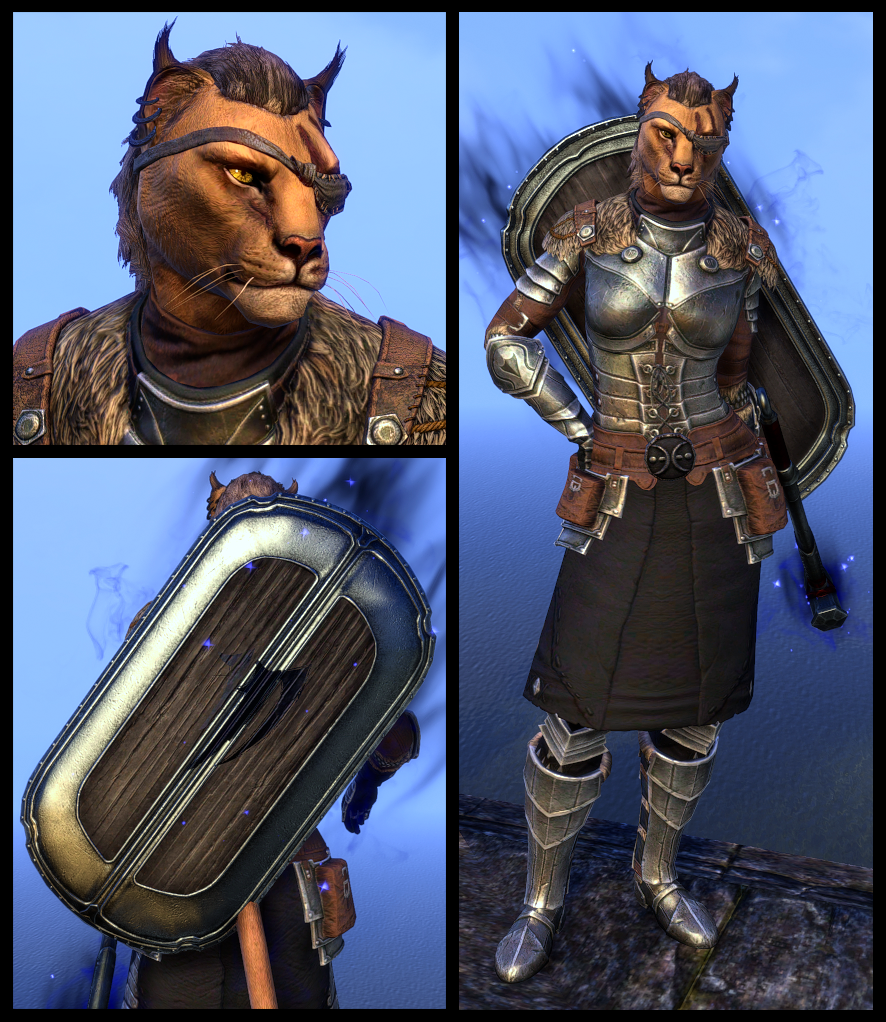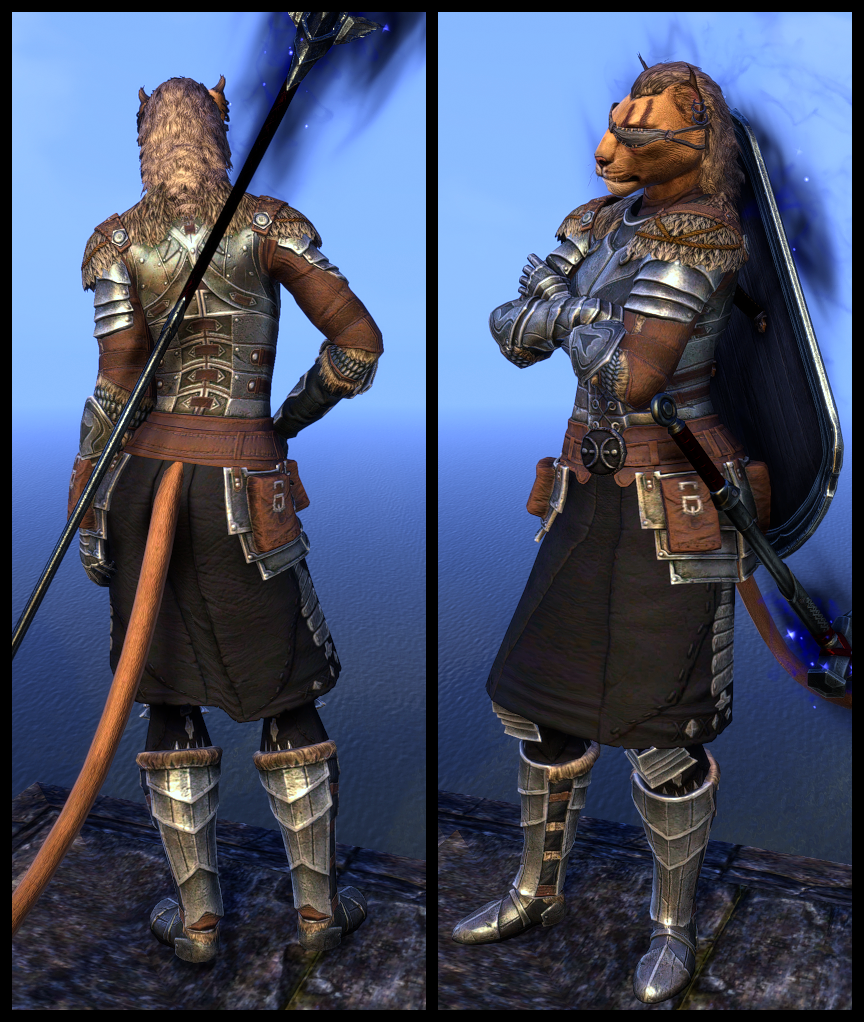 Gear:
| | | | | | | |
| --- | --- | --- | --- | --- | --- | --- |
| Piece | Name | Quality | Source | Prim Dye | Sec Dye | Tert Dye |
| Head | Skaal Explorer (When worn) | | | Noxophilic Black | Noxophilic Black | |
| Shoulders | Skaal Explorer | | | | | Rank 1 Materials |
| Chest | Silver Dawn Cuirass | | | Windhelm Steel | Rank 3 Materials | Noxophilic Black |
| Hands | Silver Dawn Gauntlets | | | Windhelm Steel | Noxophilic Black | Rank 3 Materials |
| Waist | Khajiit Sash 3 | | | | Windhelm Steel | Noxophilic Black |
| Legs | Mercenary Greaves | | | Windhelm Steel | Noxophilic Black | Windhelm Steel |
| Feet | Silver Dawn Sabatons | | | Windhelm Steel | Rank 3 Materials | Noxophilic Black |
| Weapon | Swordthane Mace | | | Windhelm Steel | Windhelm Steel | Hollowfang Cruor |
| Offhand | Silver Dawn Shield | | | Windhelm Steel | Ash'abah Hood Gray | Motif Master Brown |
Appearance and Companions:
| | |
| --- | --- |
| Slot | Name |
| Hair Style | Misanthropic Lycanthrope |
| Head Marking | Double-Scarred Left Eye |
| Facial Hair | Caracal Ear Tufts |
| Major Adornment | Prize Hunter's Patch |
| Minor Adornment | |
| Body Marking | |
| Skin | |
| Personality | Brassy Assassin |
| Polymorph | |
| Mount | |
| Non-Combat Pet | |