Character: Llihyna Iandri, Horator Outfit of NA
Submitted by: Rhodie4112
My Dunmer nightblade in his Morrowind tribute/Horator outfit. Designed to represent the five Great Houses of Morrowind, the Morag Tong, Ashlanders, Buoyant Armigers and Ordinators.

Indoril represented by the Indoril Blue dye, Dres represented by Boethiah Gray. Backbar weapon is an Ashlander bow in colors Varla White, Nirnroot Gray, and Warrior's Steel.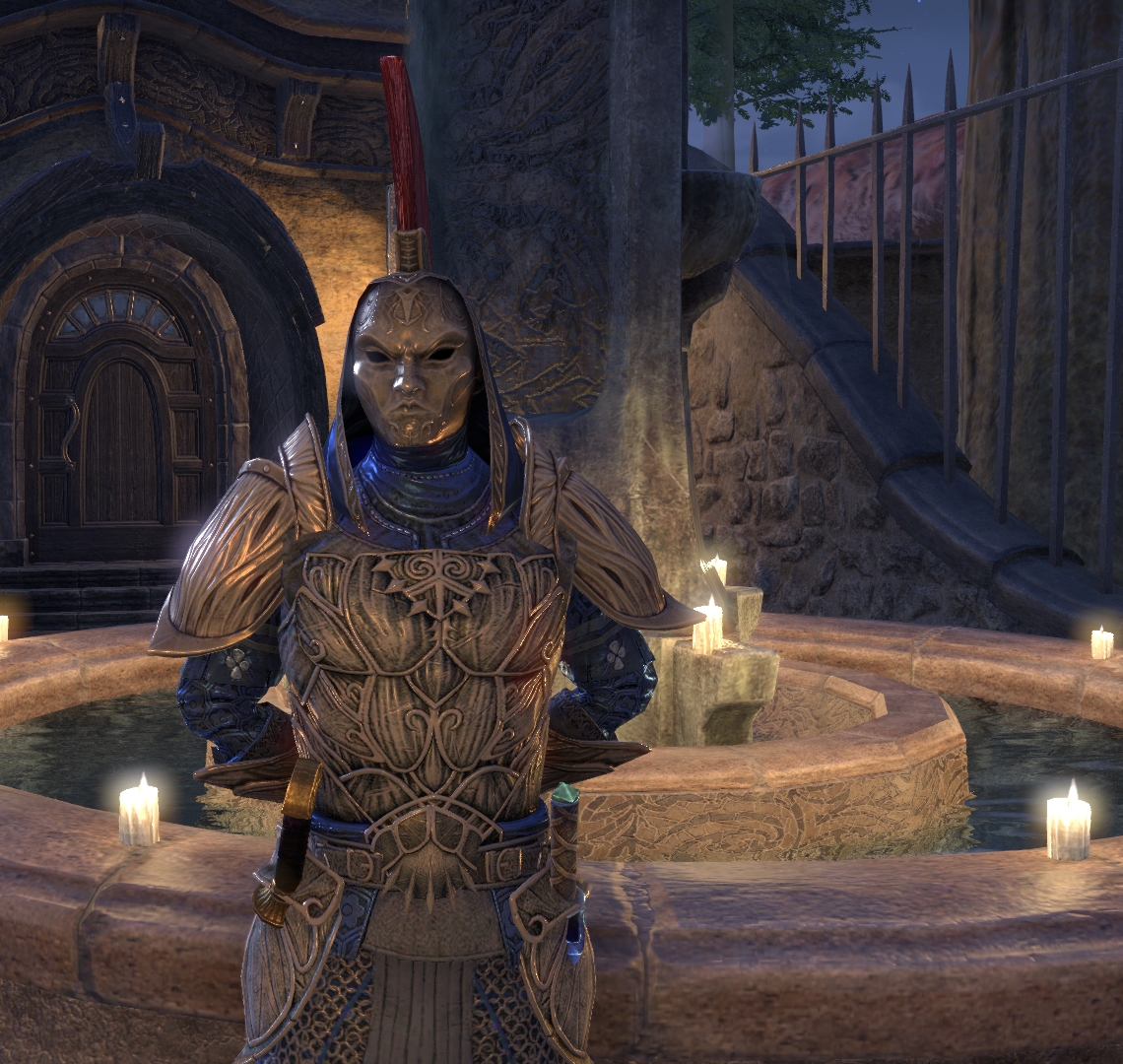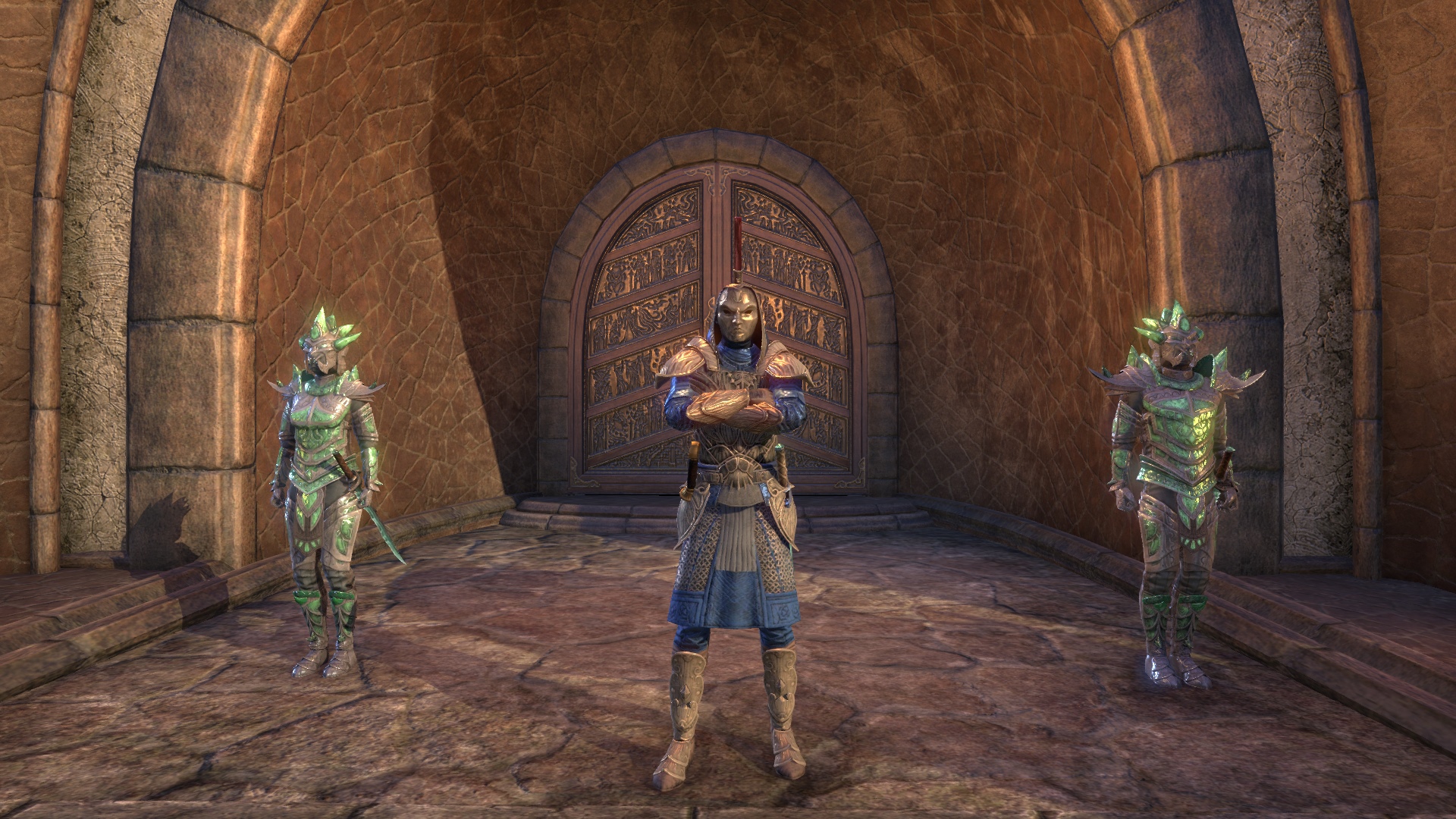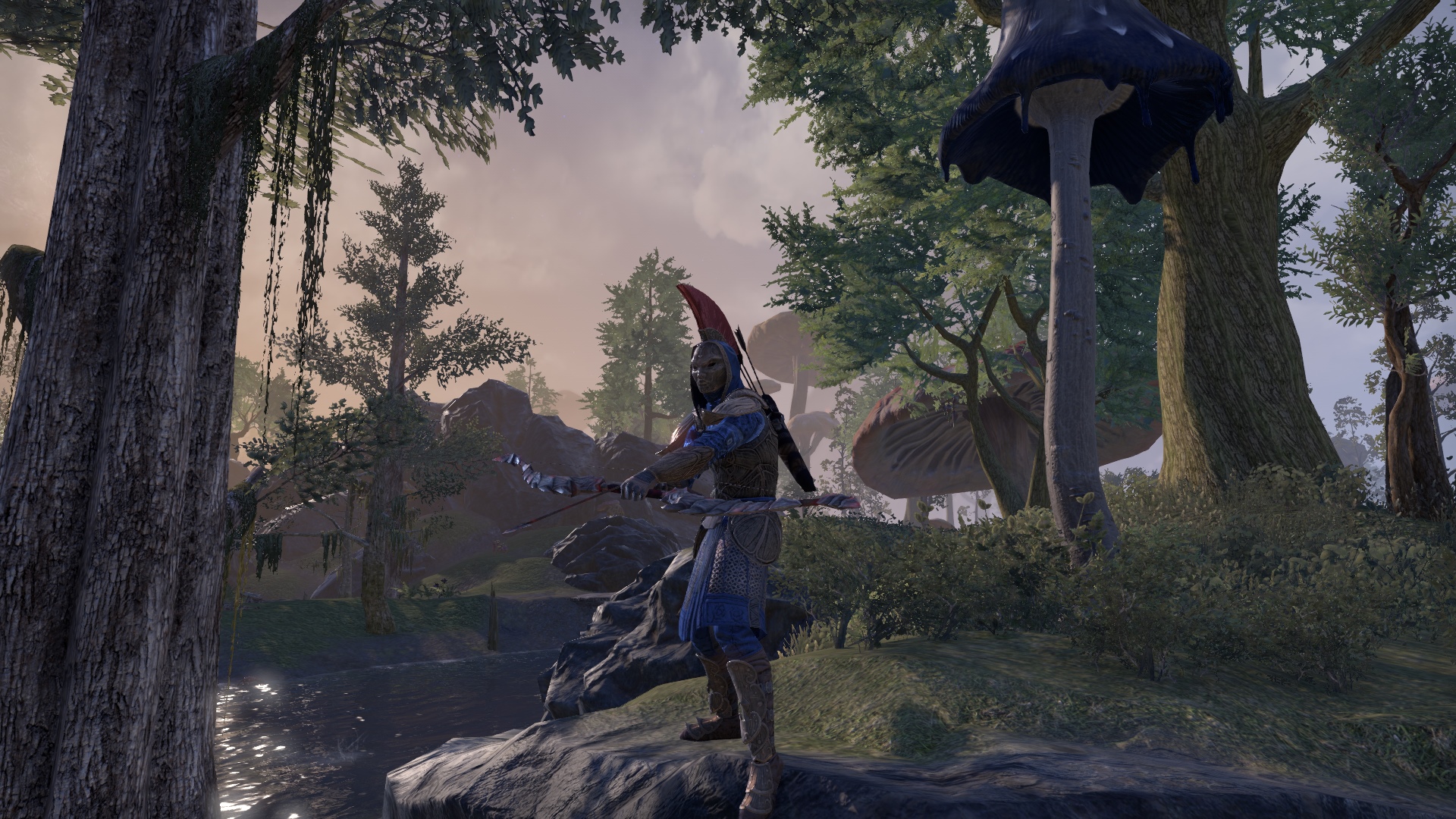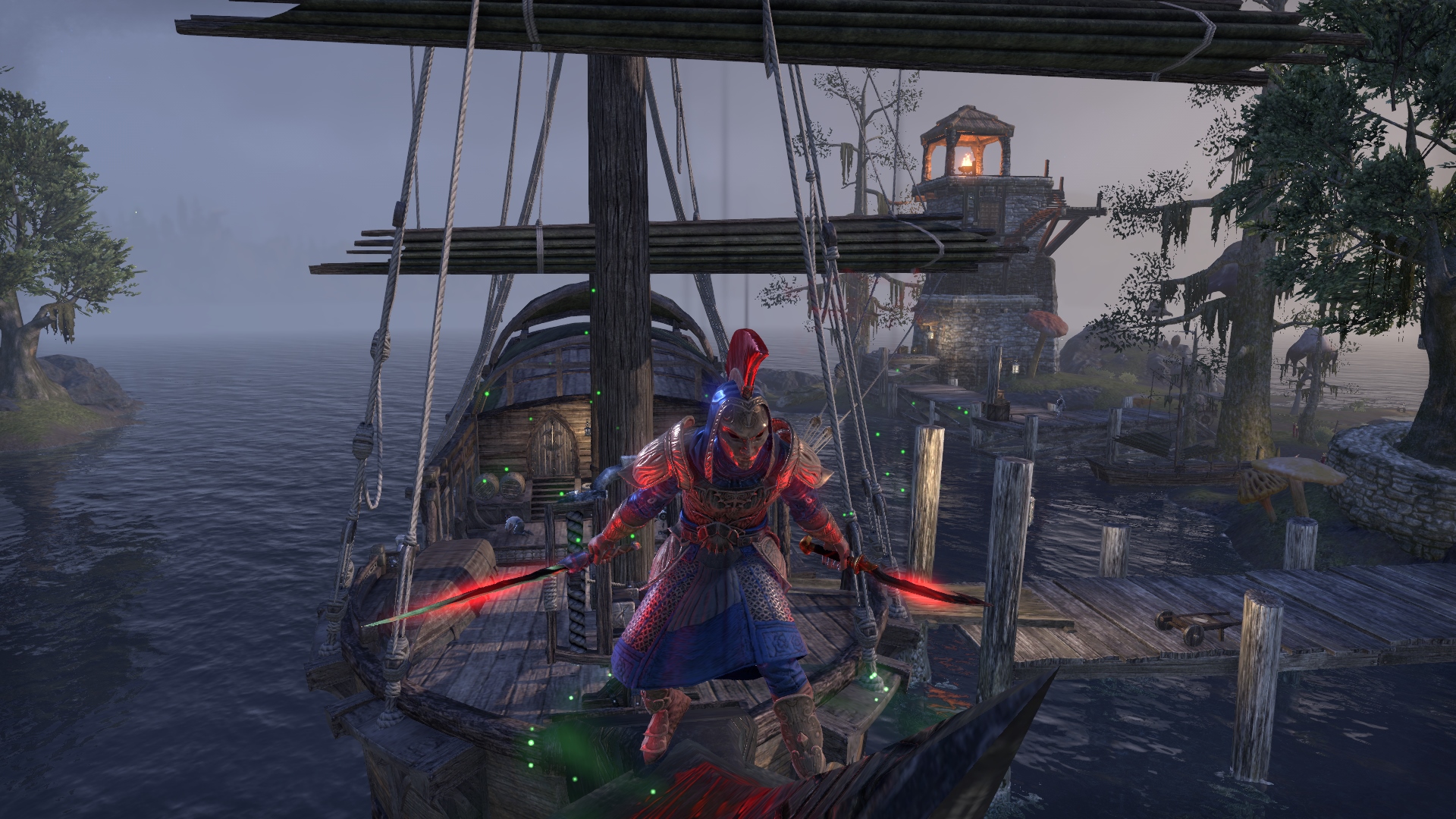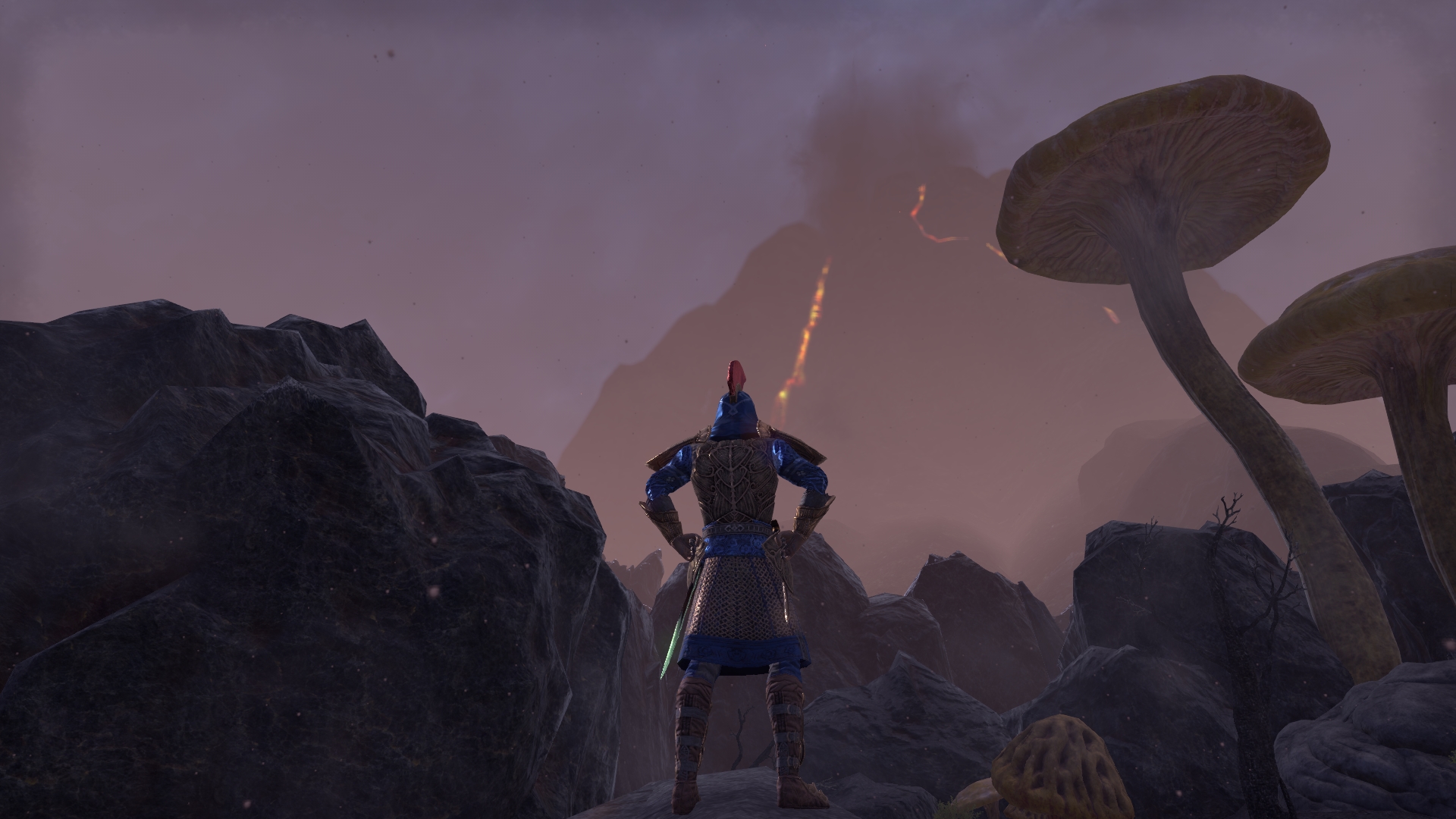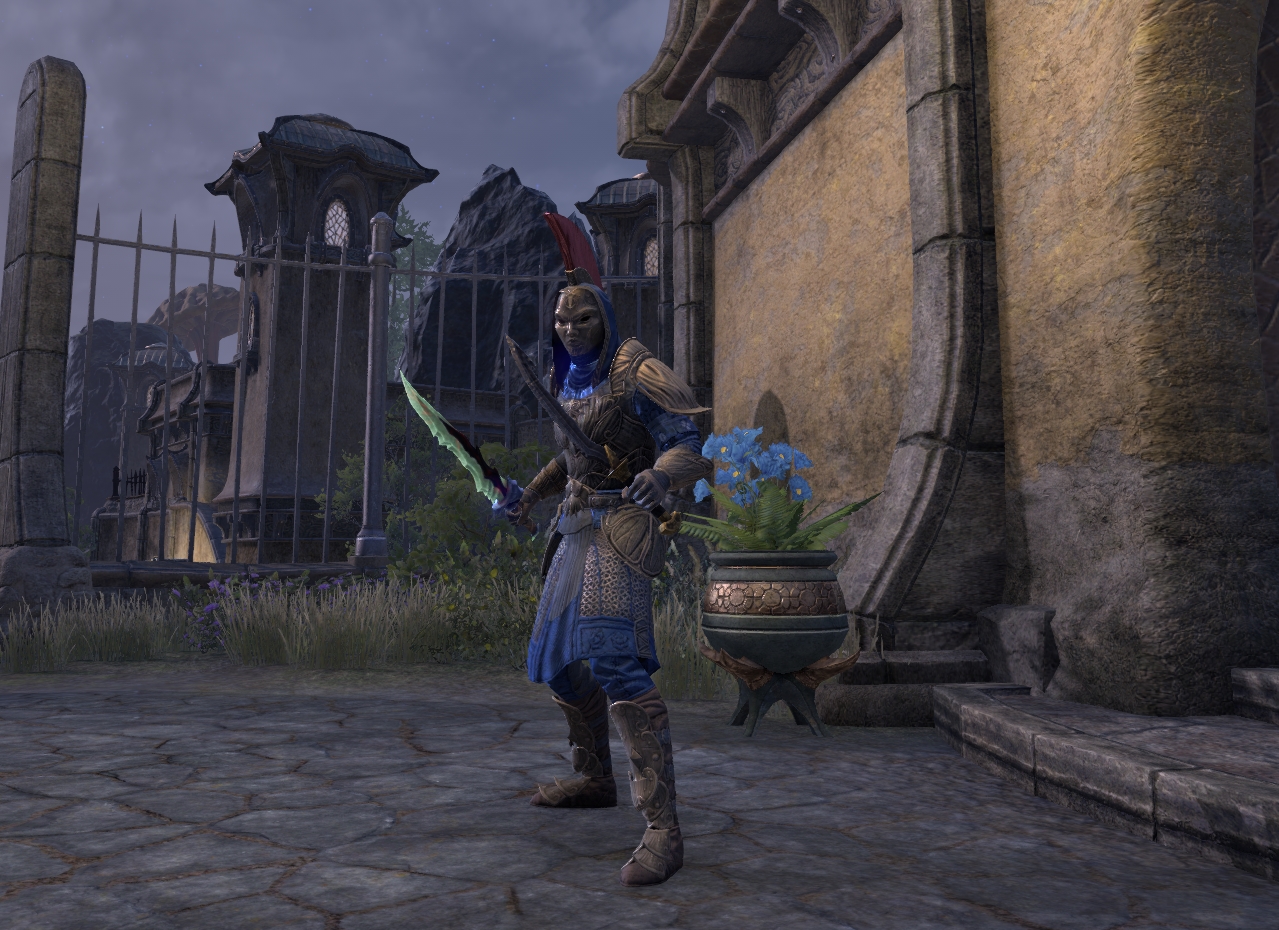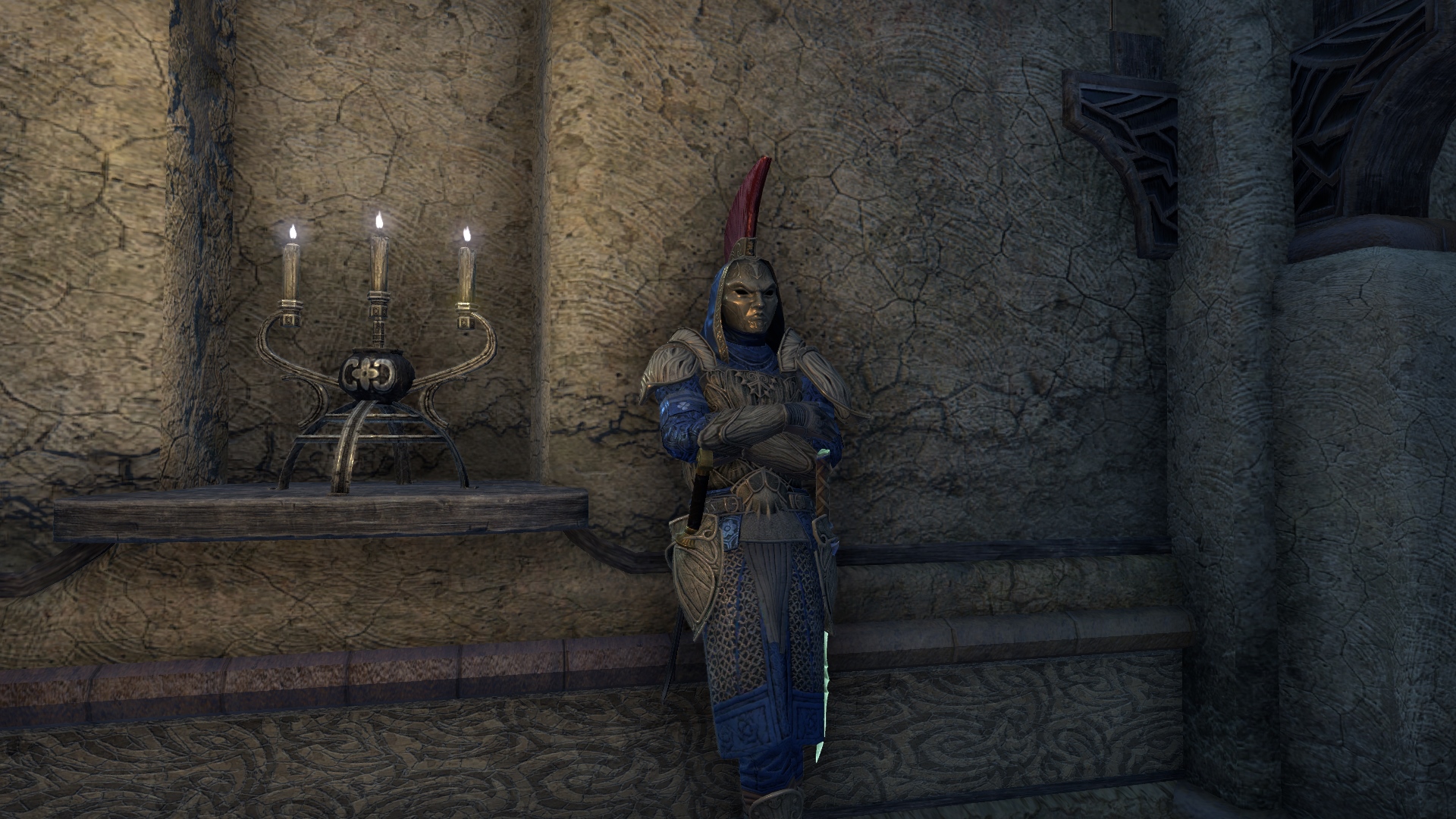 Gear:
| | | | | | | |
| --- | --- | --- | --- | --- | --- | --- |
| Piece | Name | Quality | Source | Prim Dye | Sec Dye | Tert Dye |
| Head | Militant Ordinator Hat (Light) | | | Indoril Blue | Hlaalu Gold | Pellitine Coral |
| Shoulders | Hlaalu Arm Cops (Medium) | | | Hlaalu Gold | | |
| Chest | Redoran Jerkin (Light) | | | Indoril Blue | Hlaalu Gold | Boethiah Gray |
| Hands | Hlaalu Gloves (Light) | | | Telvanni Brown | Boethiah Gray | Hlaalu Gold |
| Waist | Redoran Girdle (Heavy) | | | Hlaalu Gold | | |
| Legs | Telvanni Greaves (Heavy) | | | Hlaalu Gold | Indoril Blue | Boethiah Gray |
| Feet | Telvanni Boots (Medium) | | | Telvanni Brown | Hlaalu Gold | Boethiah Gray |
| Weapon | Buoyant Armiger Sword | | | Coldharbour Ash Black | Julianos White | Julianos White |
| Offhand | Morag Tong Dagger | | | Warrior's Steel | Divine Gold | Coldharbour Ash Black |
Appearance and Companions:
| | |
| --- | --- |
| Slot | Name |
| Hair Style | |
| Head Marking | |
| Facial Hair | |
| Major Adornment | |
| Minor Adornment | |
| Body Marking | |
| Skin | |
| Personality | |
| Polymorph | |
| Mount | |
| Non-Combat Pet | |