Character: Khamvi of EU
Submitted by: P1NE
This one is Khamvi. She's been guarding the Baandari caravans for years, but now because of the war in Cyrodiil and unrest in other provinces the roads are more dangerous than ever, so she decided to ditch the caravan guard job and settled in Rawl'kha until the road north is safe again. Now, this one is helping the guards with patrolling the streets and dealing with crime in the city. In the time when this one is off duty, she enjoys hunting, to practice her aim and to not get out of shape when she hits the road again.
– Pictures taken at Rawl'kha in Reaper's March and the Hall of the Lunar Champion in Rimmen.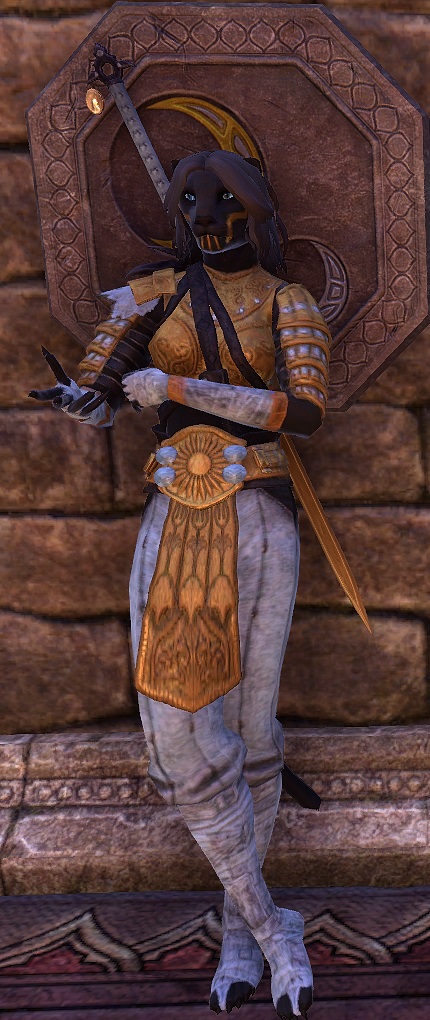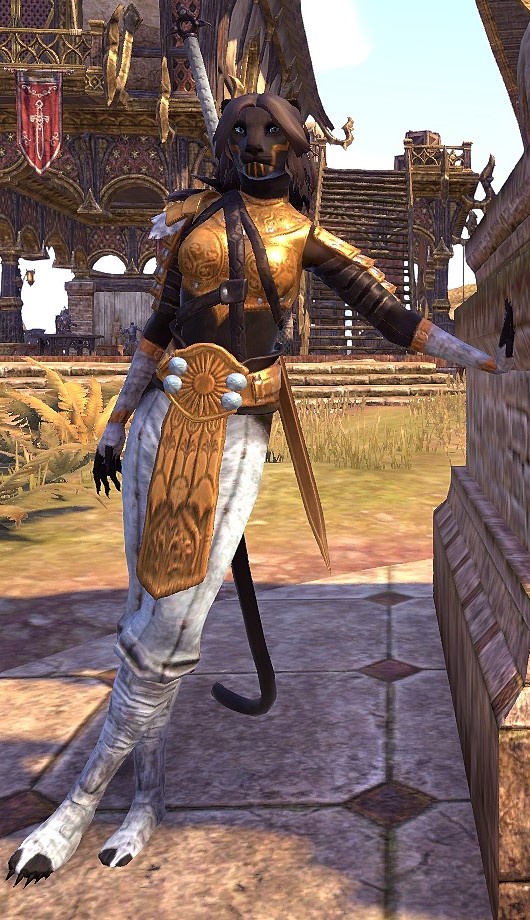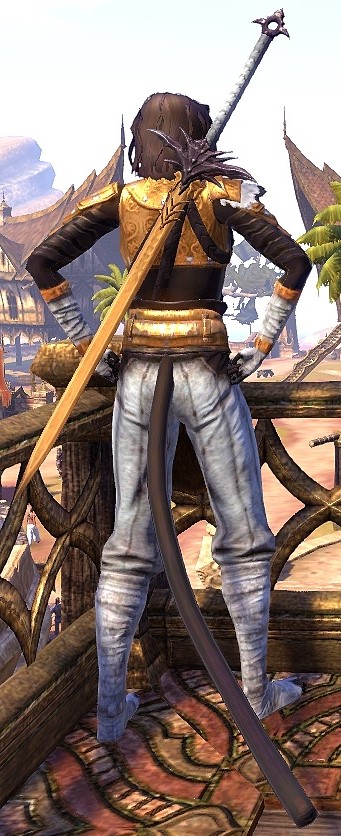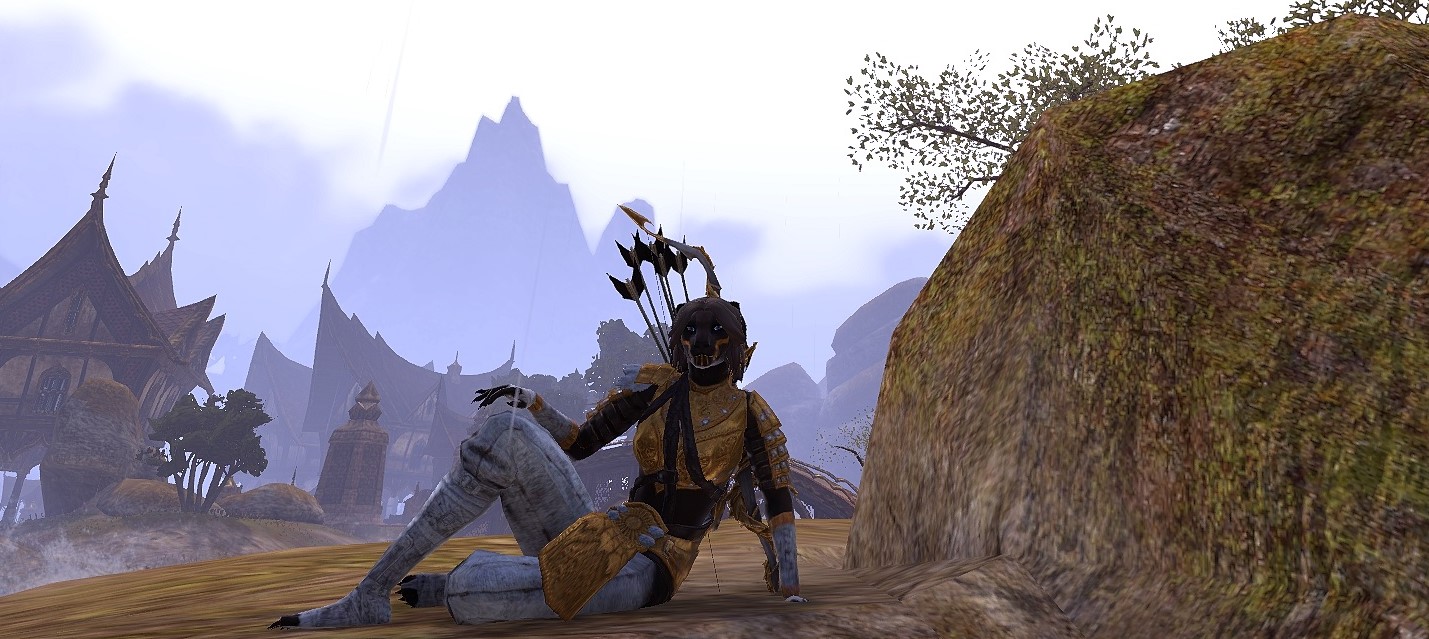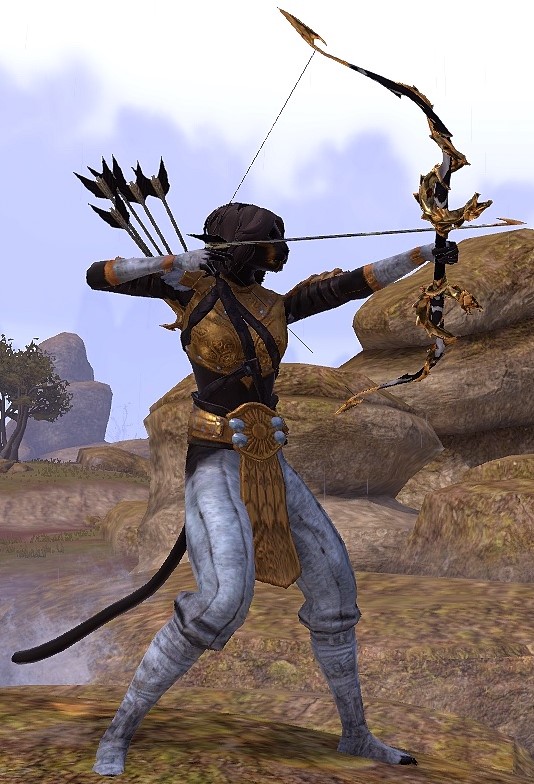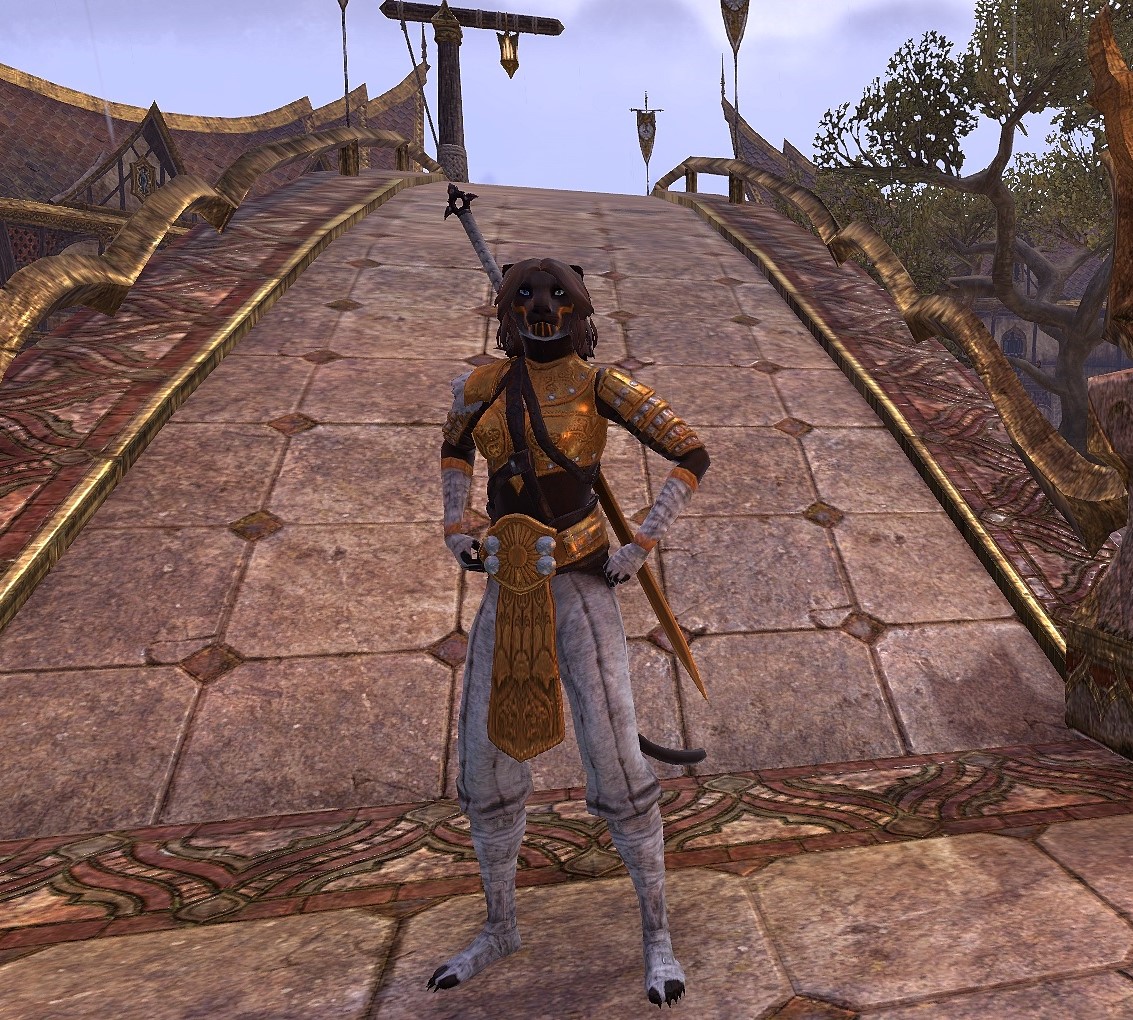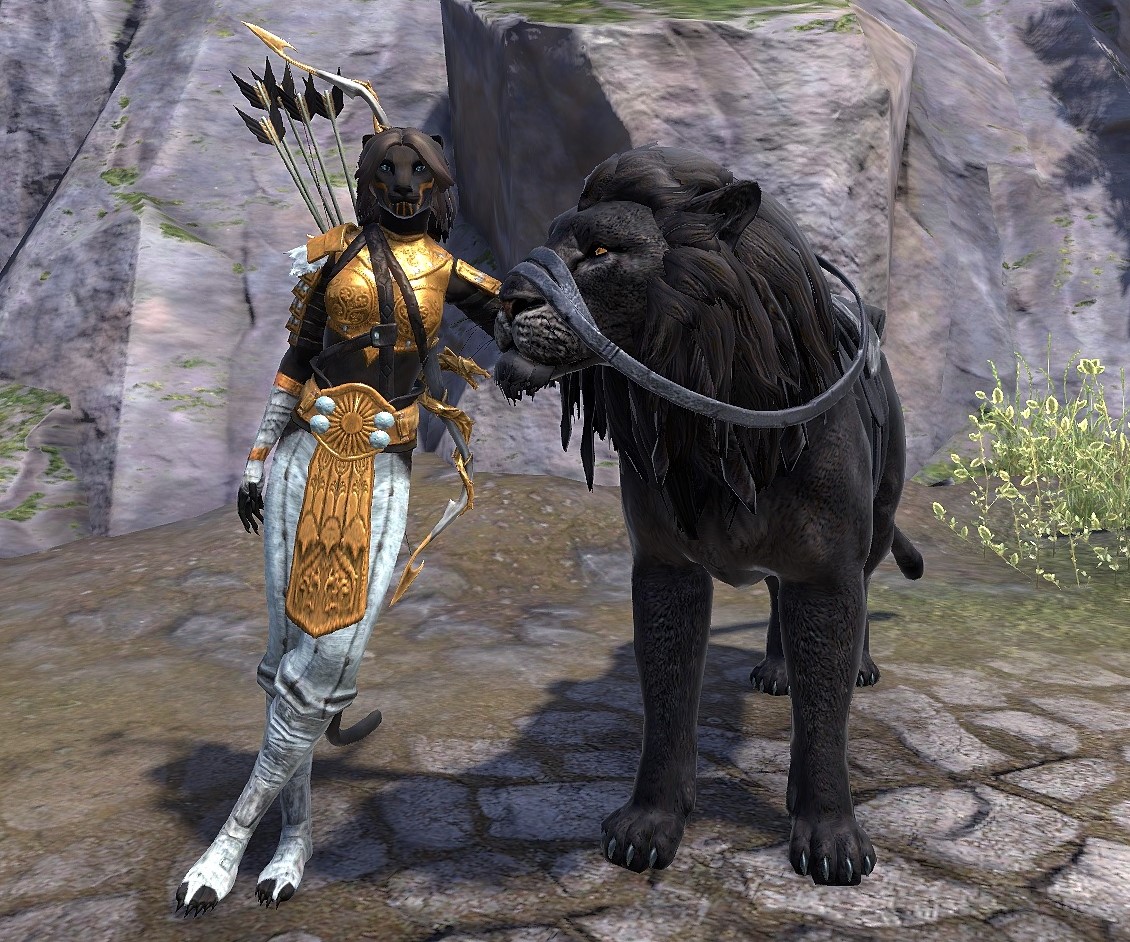 Gear:
| | | | | | | |
| --- | --- | --- | --- | --- | --- | --- |
| Piece | Name | Quality | Source | Prim Dye | Sec Dye | Tert Dye |
| Head | None | | | | | |
| Shoulders | Minotaur Light | | Guild Stores/Kvatch "Looming Shadows" daily quest | Moonstone White | Divine Gold | |
| Chest | Minotaur Medium | | Guild Stores/Kvatch "Looming Shadows" daily quest | Coldharbour Ash Black | Divine Gold | Moonstone White |
| Hands | Khajiit Light 1 | | Guild Stores/various containers throughout the game | Moonstone White | Divine Gold | Divine Gold |
| Waist | Any (Hidden under Chest) | | | | | |
| Legs | Khajiit Medium 2 | | Guild Stores/various containers throughout the game | Coldharbour Ash Black | Divine Gold | Moonstone White |
| Feet | Khajiit Light 2 | | Guild Stores/various containers throughout the game | Moonstone White | Moonstone White | Moonstone White |
| Weapon | New Moon Priest Greatsword | | Guild Store/Dragonguard Supply Chest | Divine Gold | Coldharbour Ash Black | Moonstone White |
| Offhand | Pyandonean Bow | | Guild Stores/Fishing in Summerset | Divine Gold | Moonstone White | Coldharbour Ash Black |
Appearance and Companions:
| | |
| --- | --- |
| Slot | Name |
| Hair Style | Ragged Royal Page Cut |
| Head Marking | Dwemer Face Markings |
| Facial Hair | |
| Major Adornment | |
| Minor Adornment | |
| Body Marking | Black Panther |
| Skin | |
| Personality | Brassy Assassin |
| Polymorph | |
| Mount | Black Senche Lion |
| Non-Combat Pet | |