Character: Kalikei II of NA
Submitted by: Kalam0n
Since Blackwood I've updated my Bosmer Warden outfit. I still love the Glenmoril Wyrd bow but I also wanted to incorporate some of the Deadlands Gladiator pieces. I've found the Greymoor Breeches to be extremely versatile as pants and they match up well with the Swordthane shoes. Normally you can't dye the fletchings on the Glenmoril Wyrd bow, but if you've applied tertiary dye to another bow first, it'll stick when you switch back to this one. I was also recently able to pick up the Namira's Bile skin which gives the entire look a serious edge.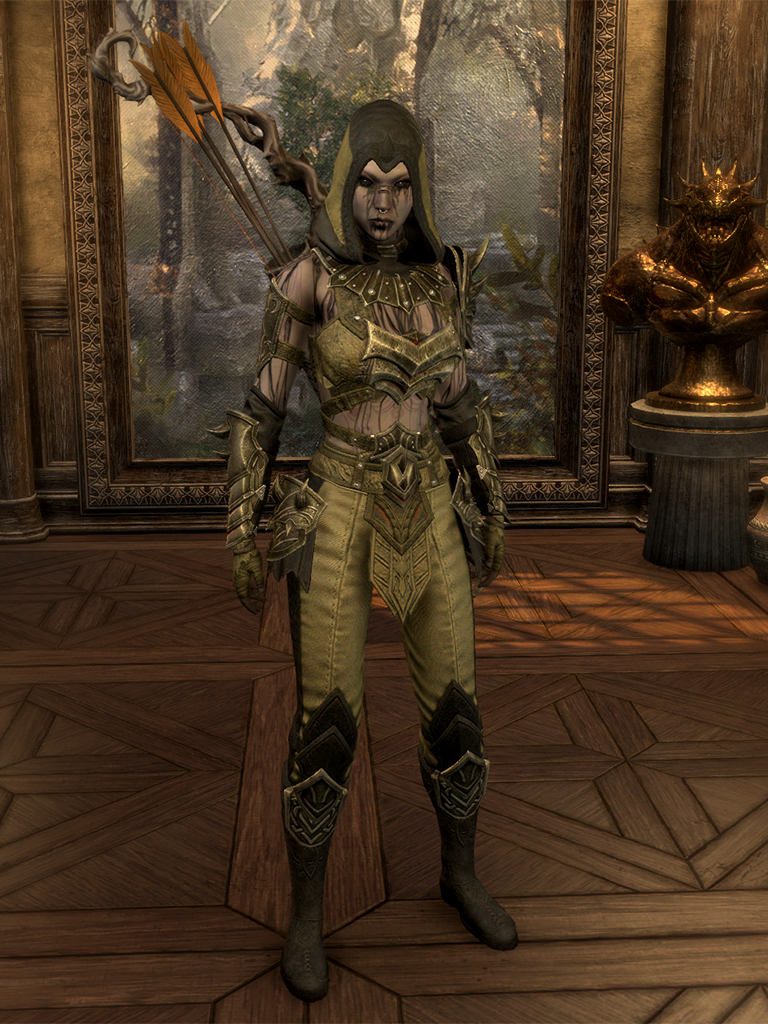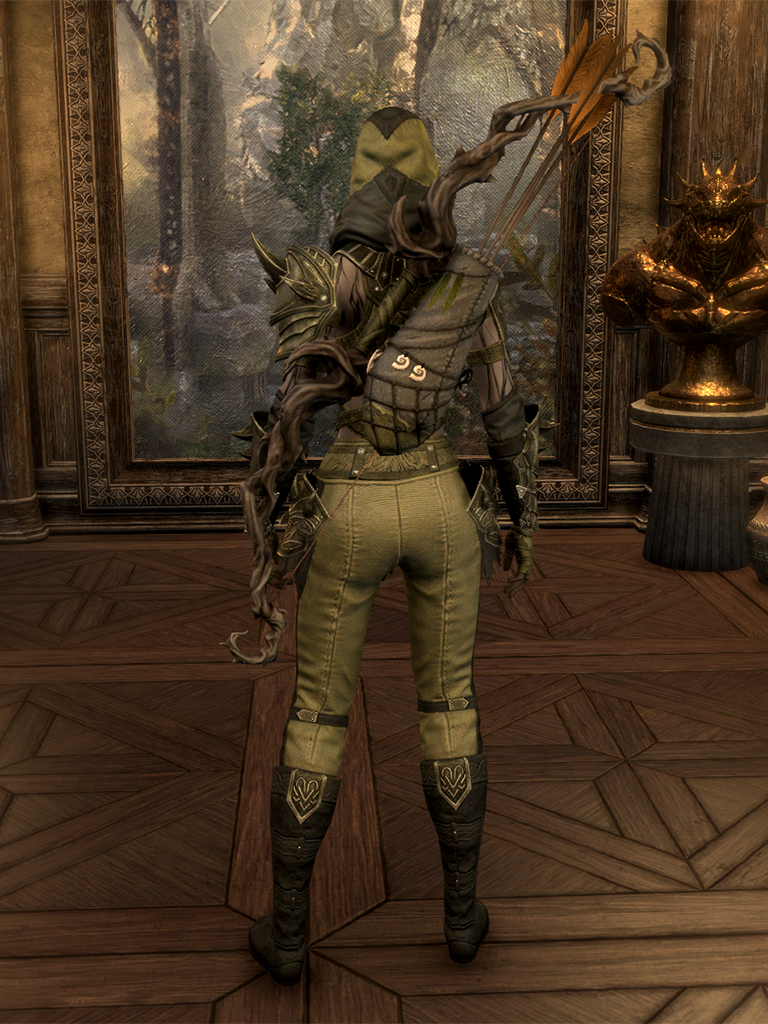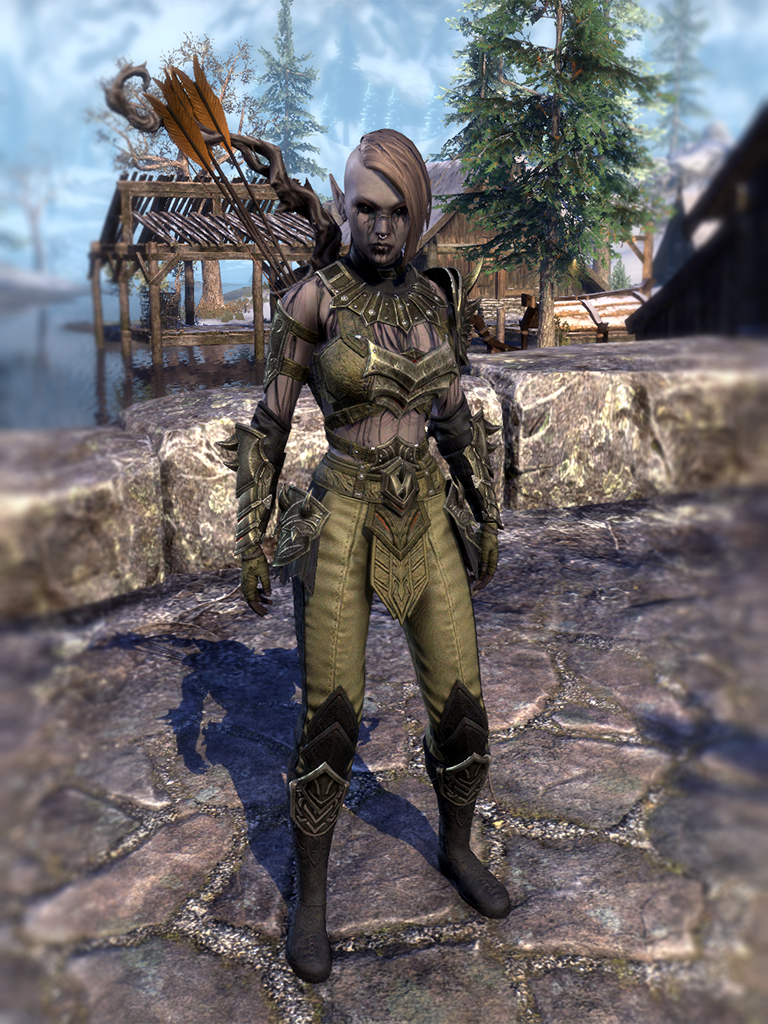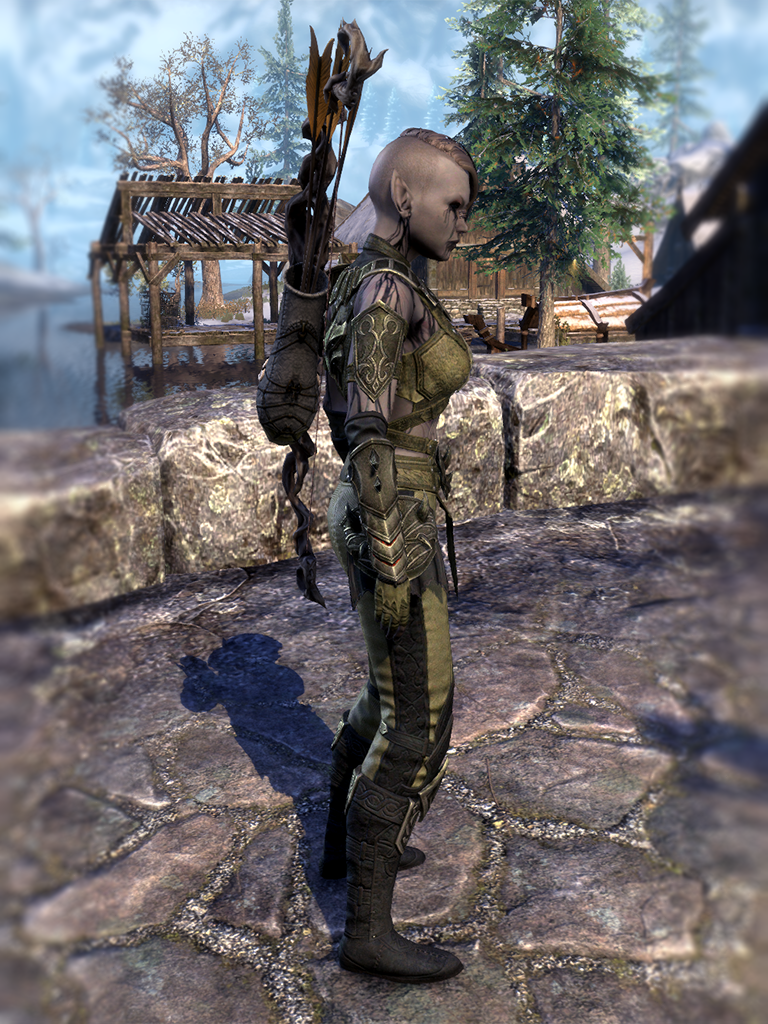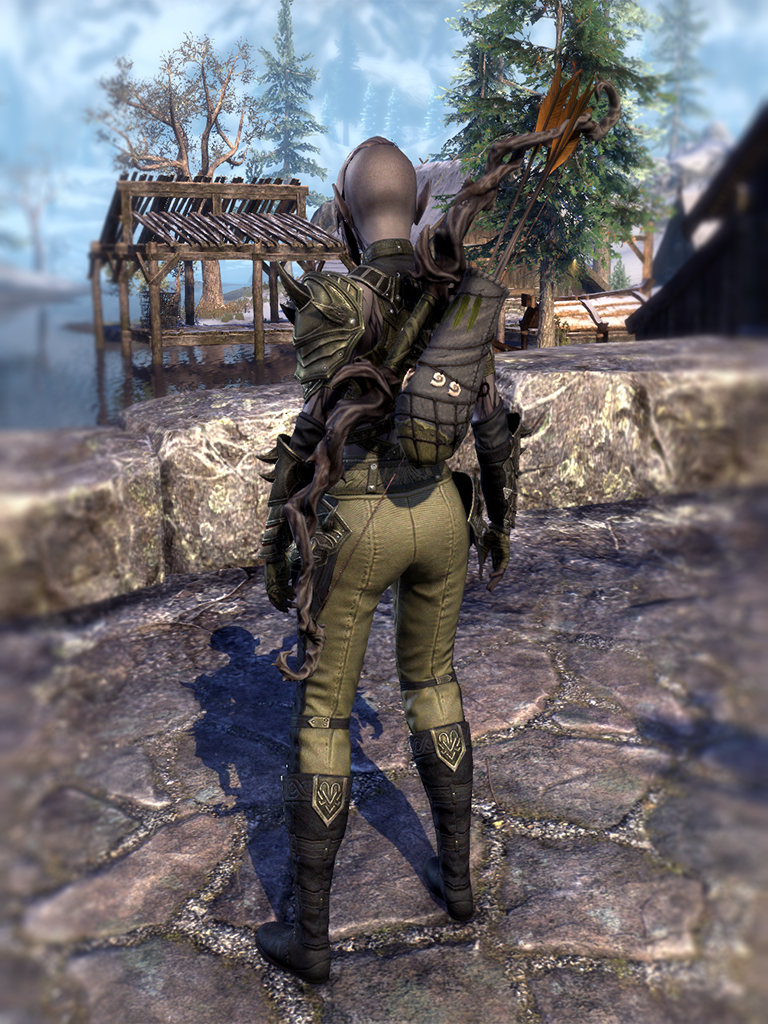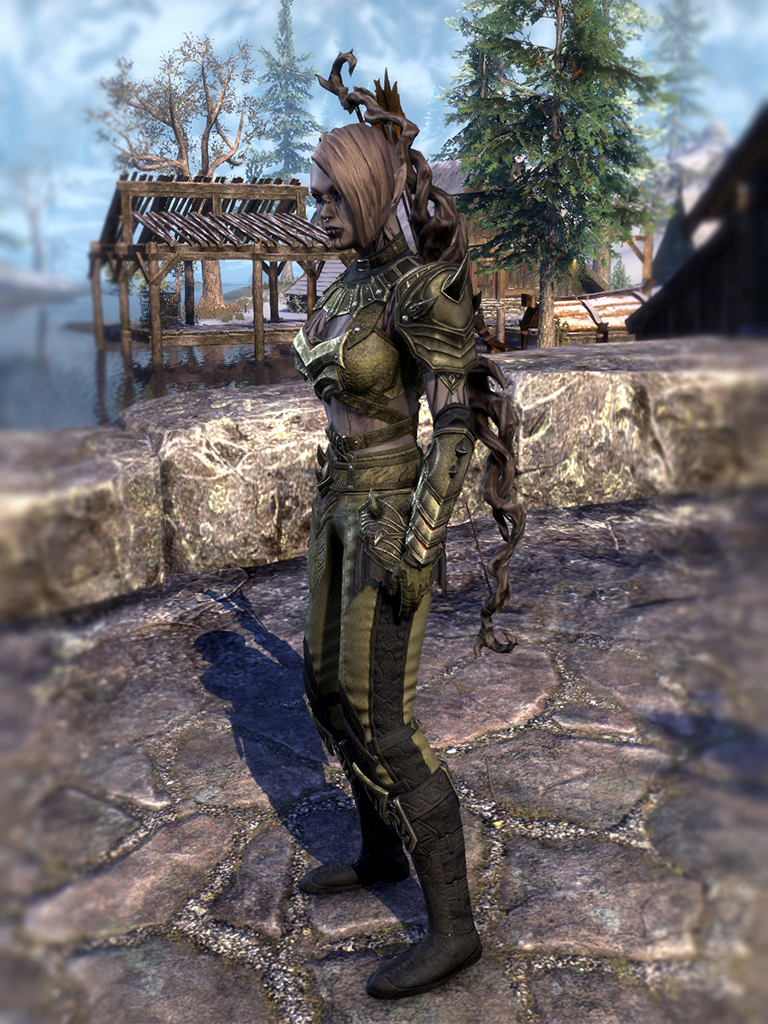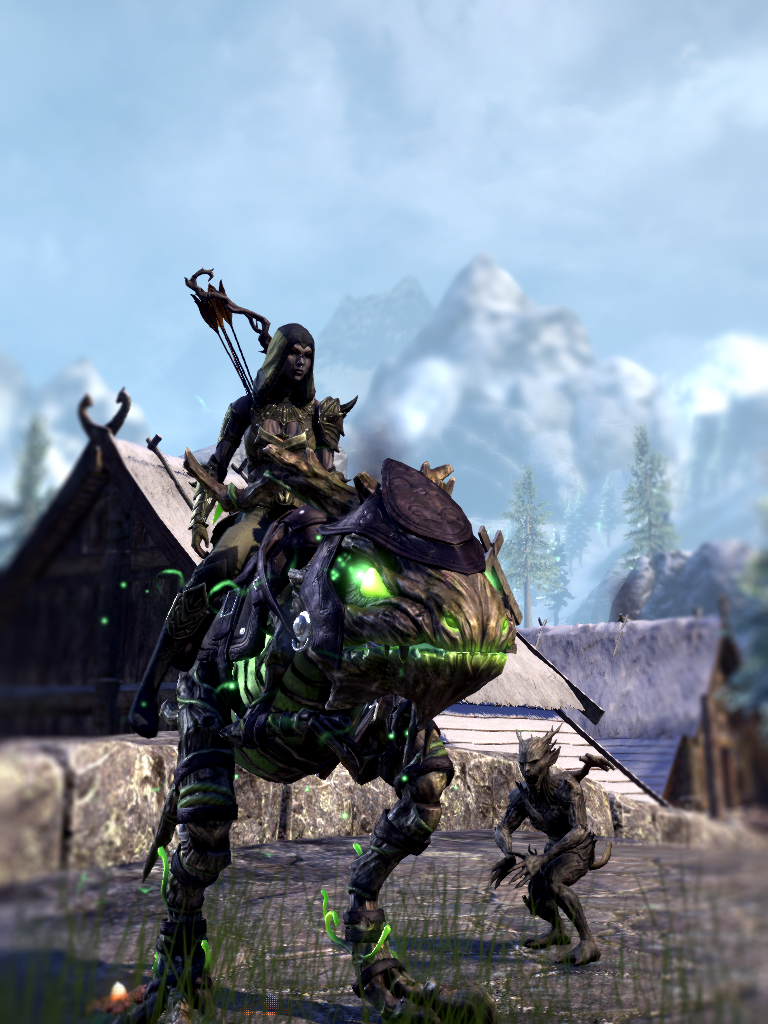 Gear:
| | | | | | | |
| --- | --- | --- | --- | --- | --- | --- |
| Piece | Name | Quality | Source | Prim Dye | Sec Dye | Tert Dye |
| Head | Ancestral High Elf Hat | | | Warden's Moss Green | Warden's Moss Green | Wyrd Tree Green |
| Shoulders | Deadlands Gladiator Pauldrons | | | Orichalc Green | | |
| Chest | Deadlands Gladiator Jack | | | Orichalc Green | Wyrd Tree Green | Warden's Moss Green |
| Hands | Deadlands Gladiator Gloves | | | Orichalc Green | Warden's Moss Green | Wyrd Tree Green |
| Waist | Deadlands Gladiator Sash | | | Orichalc Green | | |
| Legs | Greymoor Breeches | | | Wyrd Tree Green | Warden's Moss Green | Orichalc Green |
| Feet | Swordthane Shoes | | | Warden's Moss Green | Warden's Moss Green | Orichalc Green |
| Weapon | Glenoril Wyrd Bow | | | Soul Shriven Gray | Wyrd Tree Green | Divine Gold |
| Offhand | | | | | | |
Appearance and Companions:
| | |
| --- | --- |
| Slot | Name |
| Hair Style | Sidelong Sweep |
| Head Marking | |
| Facial Hair | Dark Emphasis Eyelashes |
| Major Adornment | |
| Minor Adornment | Fierce Pierce Facial Rings |
| Body Marking | Sul-Xan Prophet Body Markings |
| Skin | Namira's Bile |
| Personality | Deadlands Firewalker |
| Polymorph | |
| Mount | Wild Hunt Guar |
| Non-Combat Pet | Wickerfright Banekin |
Other Posts by Kalam0n: