Character: Jaimini Xanex of NA
Submitted by: Axolotl_Kid
This is my first steady outfit for my first ever character! Lets call it the "Thorny Healer" outfit. I have a couple different pics, with Barbaric Hat and without the hat. The "Maormer Fish" skin helps to keep more of the original skin and facial appearance, and gets rid of that horrid "white" skin look from being a vampire. While she is a healer, she is a bit of a nihilistic goth, loves spikes, and to relax free bases skooma at drum circles in the Black Marsh.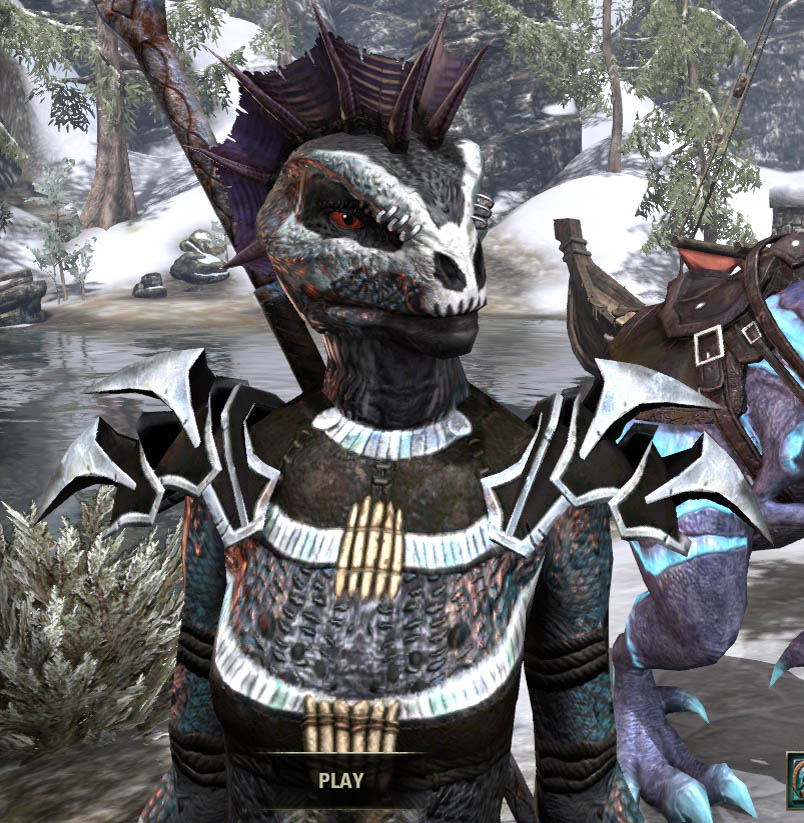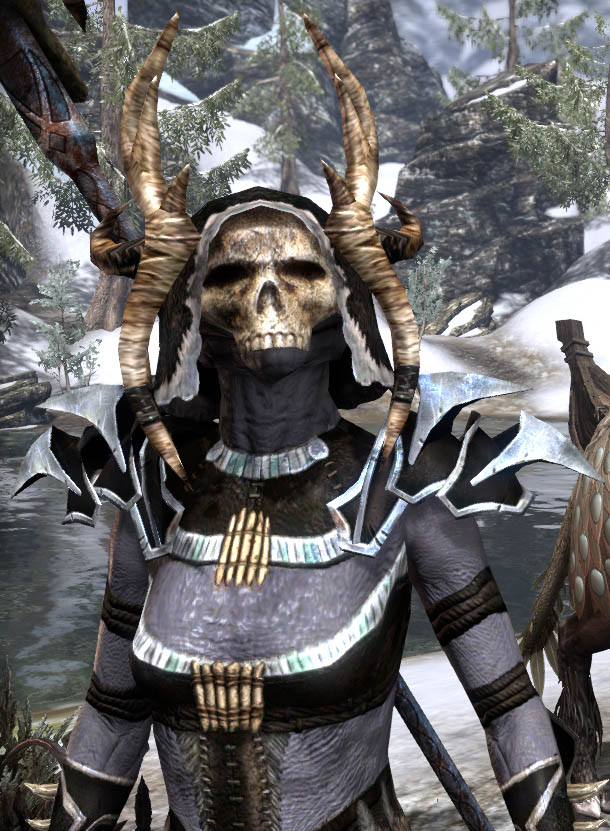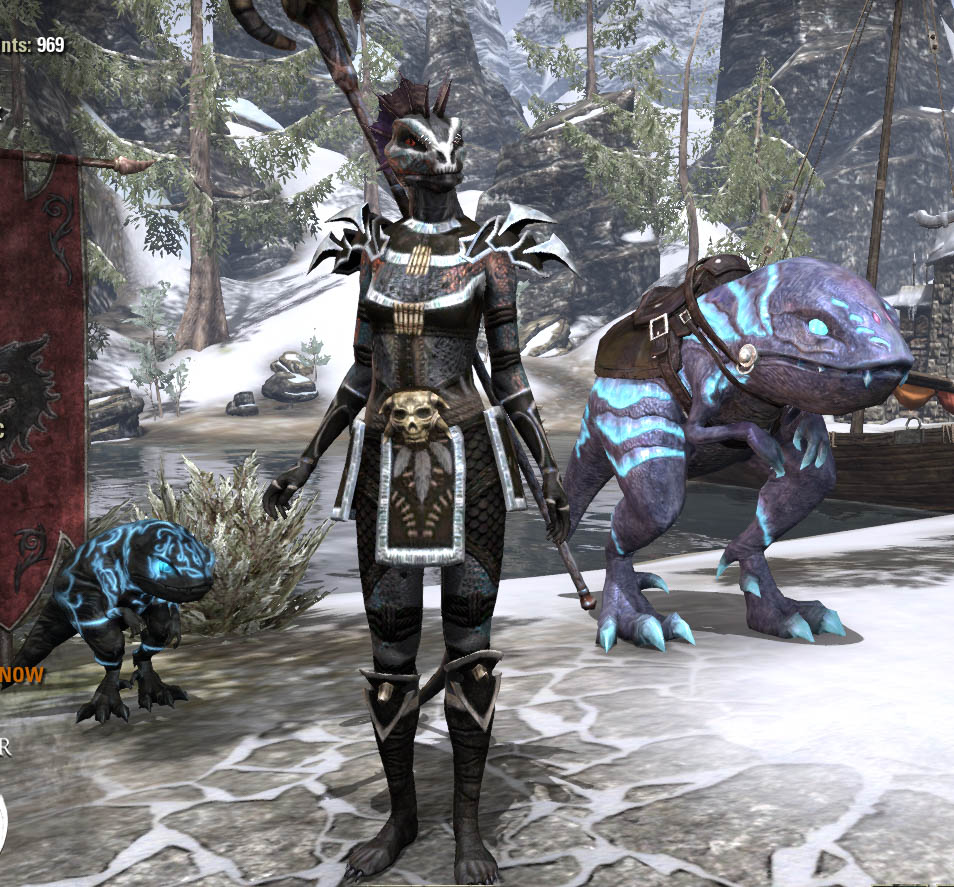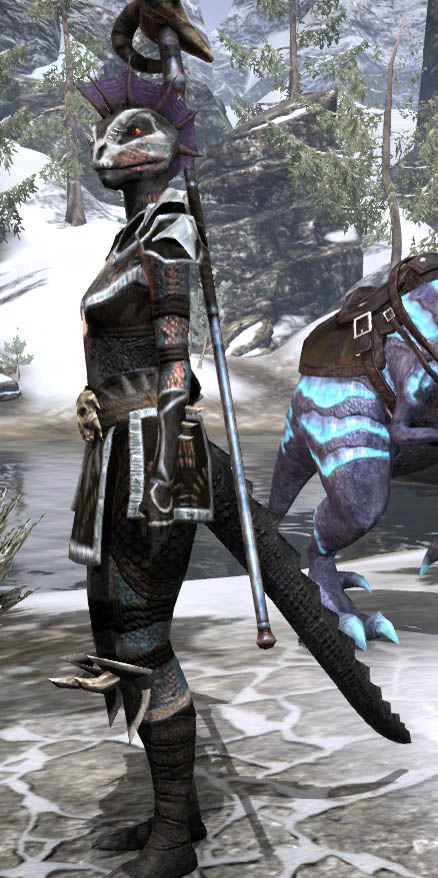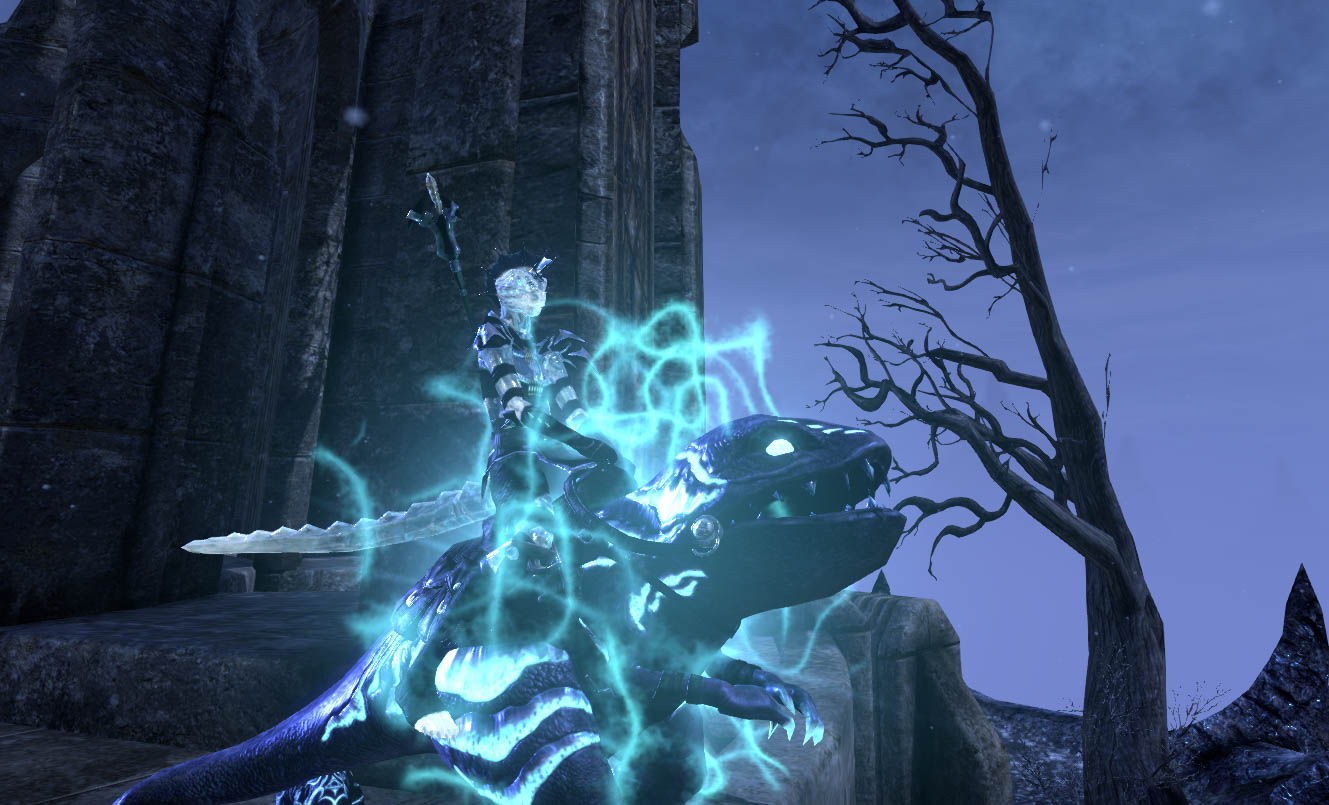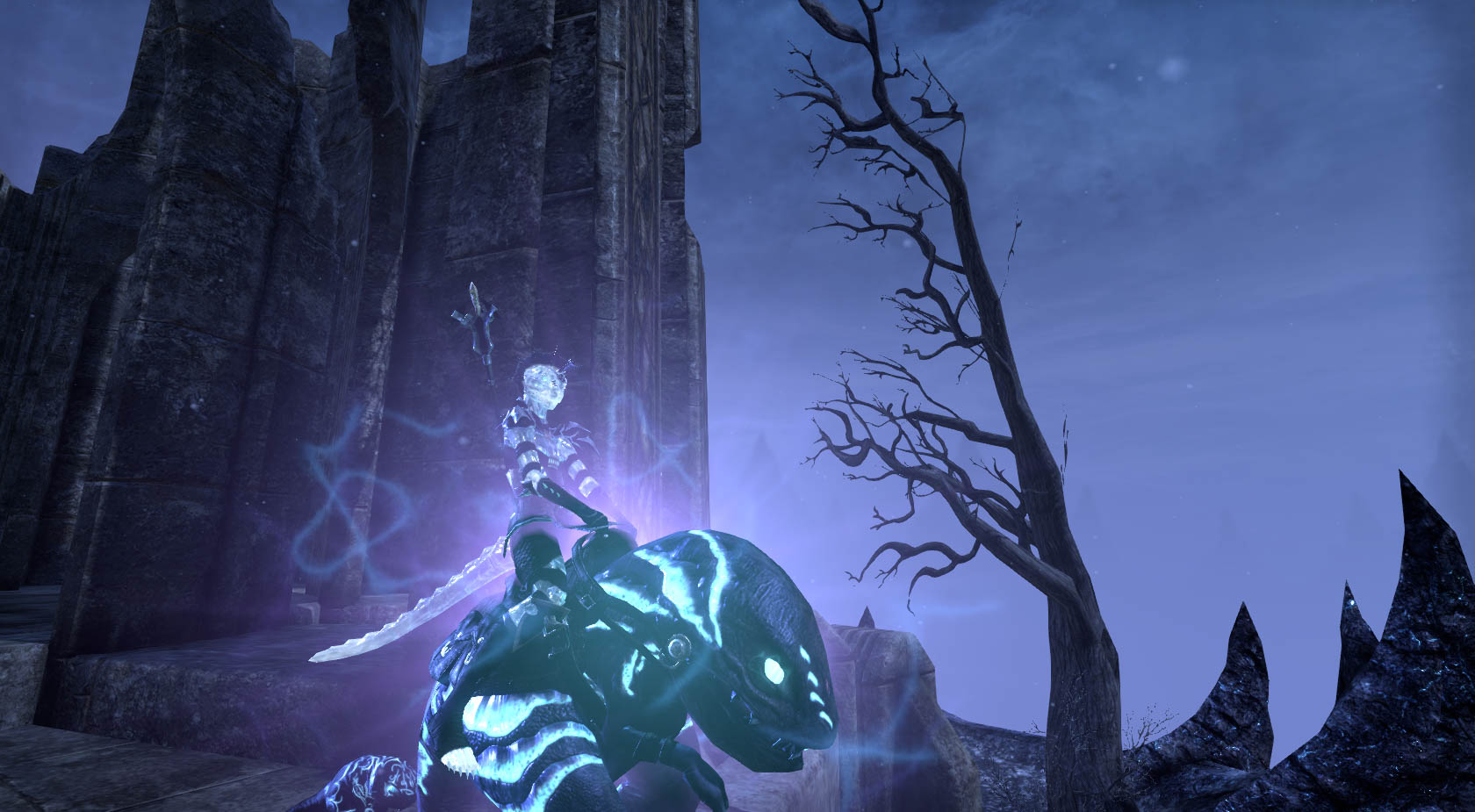 Gear:
| | | | | | | |
| --- | --- | --- | --- | --- | --- | --- |
| Piece | Name | Quality | Source | Prim Dye | Sec Dye | Tert Dye |
| Head | Barbaric Hat | | | Julianos White | Coldharbour Ash Black | Coldharbour Ash Black |
| Shoulders | Daedric Pauldrons | | | Coldharbour Ash Black | Julianos White | |
| Chest | Argonian Jerkin 1 | | | Coldharbour Ash Black | Julianos White | Coldharbour Ash Black |
| Hands | Wood Elf Bracers 4 | | | Coldharbour Ash Black | Julianos White | Coldharbour Ash Black |
| Waist | Barbaric Girdle | | | | Julianos White | Coldharbour Ash Black |
| Legs | Argonian Guards 2 | | | Coldharbour Ash Black | | |
| Feet | Wood Elf Boots 4 | | | | Julianos White | Coldharbour Ash Black |
| Weapon | Draugr Staff | | | Julianos White | Julianos White | Julianos White |
| Offhand | Dro-M'athra Staff | | | | | |
Appearance and Companions:
| | |
| --- | --- |
| Slot | Name |
| Hair Style | |
| Head Marking | |
| Facial Hair | |
| Major Adornment | |
| Minor Adornment | |
| Body Marking | |
| Skin | Maormer Fish |
| Personality | Duchess |
| Polymorph | |
| Mount | Glowgill Guar |
| Non-Combat Pet | Psijic Mascot Guar Calf |