Enjoy the opulent luxury of a country lodge built by the Dark Elves of an earlier, more expansive era—a walled estate with a grand multistory house, roof balcony, stable, storage shed, well, and room for a formal garden. Landed gentry, indeed!
Cost: 1,300,000 gold
Cost (Unfurnished/Furnished): 7,000 / 8,800
Size: Large
Race: Hlaalu
Prerequisite: Savior of Morrowind
Max # of Furnishings: 300 / 600 (ESO+)
Trophy Collectibles: 20 / 40 (ESO+)
Other Collectibles: 4 / 8 (ESO+)
Max # of Characters: 12
Location: North of Vivec City, Vvardenfell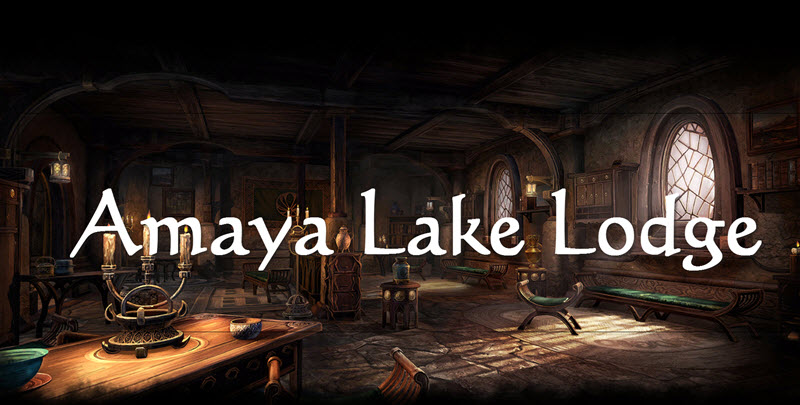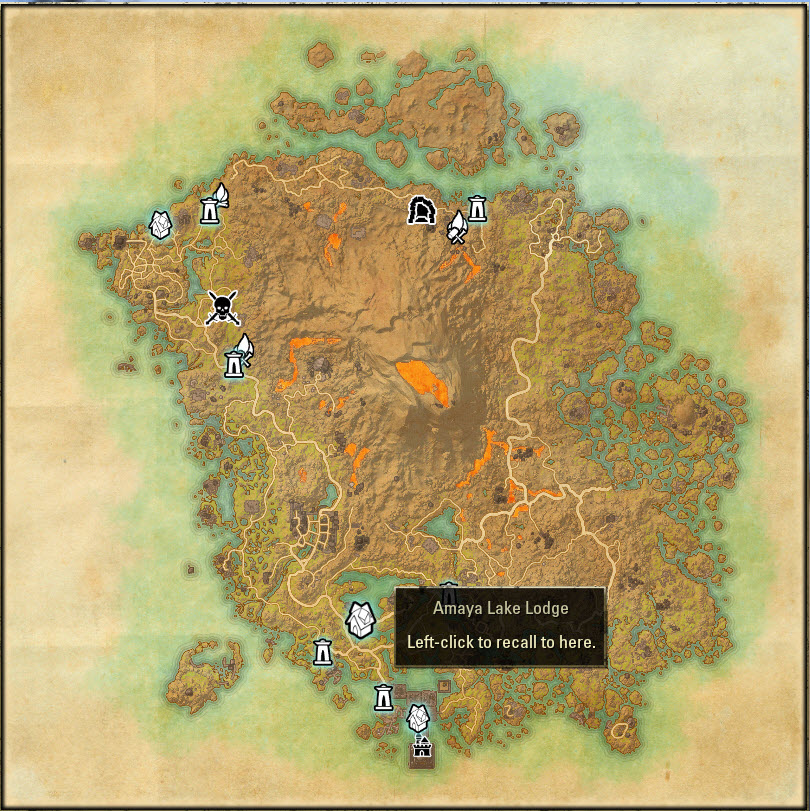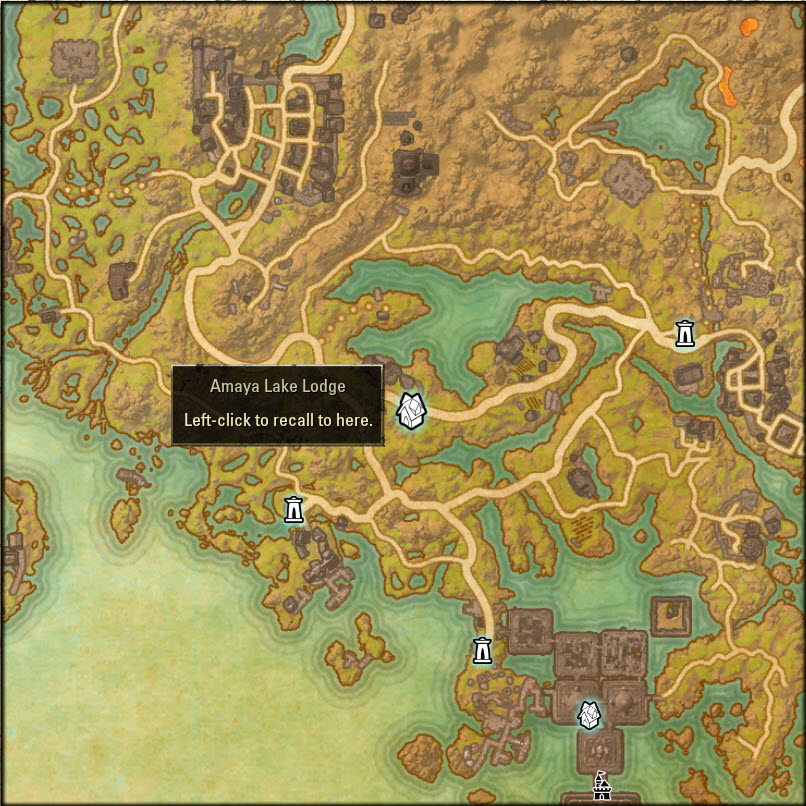 These are the furnishings that come with the Crown Store Furnished version.
| Furniture Name | Quanitty | Quality | Craftable | Crowns | Total Crowns |
| --- | --- | --- | --- | --- | --- |
| Bottle, Wine | 1 | Epic | | | |
| Boulder, Volcanic Column | 3 | Fine | | | |
| Bush, Lush Laurel | 4 | Fine | | | |
| Common Candle, Set | 1 | Fine | | | |
| Dark Elf Carpet, Fungal | 1 | Superior | | | |
| Dark Elf Carpet, Mossy | 6 | Superior | | | |
| Dark Elf Chair, Angled | 5 | Fine | | | |
| Dark Elf Chest of Drawers | 1 | Fine | | | |
| Dark Elf Counter, Bar | 1 | Superior | | | |
| Dark Elf Desk, Angled | 1 | Superior | | | |
| Dark Elf End Table, Angled | 2 | Superior | | | |
| Dark Elf Medallion, Tribunal | 1 | Epic | | | |
| Dark Elf Pot, Banded | 1 | Superior | | | |
| Dark Elf Pot, Scaled | 2 | Superior | | | |
| Dark Elf Rug, Fungal | 1 | Epic | | | |
| Dark Elf Rug, Mossy | 2 | Epic | | | |
| Dark Elf Sofa, Angled | 4 | Epic | | | |
| Dark Elf Stool, Angled | 1 | Superior | | | |
| Dark Elf Table, Formal | 1 | Fine | | | |
| Dark Elf Table, Tea | 2 | Superior | | | |
| Dark Elf Wardribe, Angled | 2 | Epic | | | |
| Dres Candles, Meditation | 1 | Superior | | | |
| Dres Divider, Honeycomb | 2 | Epic | | | |
| Dres Divider, Screen | 1 | Epic | | | |
| Dres Rug, Chains | 2 | Epic | | | |
| Dres Runner, Chains | 3 | Epic | | | |
| Fern, Strong Dusky | 1 | Fine | | | |
| Flowers, Netch Cabbage | 1 | Superior | | | |
| Flowers, Netch Cabbage Patch | 2 | Superior | | | |
| Flowers, Netch Cabbage Stalks | 1 | Superior | | | |
| Hlaalu Armchair, Mossy Cushion | 1 | Epic | | | |
| Hlaalu Banner, Floral | 2 | Superior | | | |
| Hlaalu Bench, Mossy Cushion | 6 | Epic | | | |
| Hlaalu Bench, Polished | 3 | Superior | | | |
| Hlaalu Bookcase, Orderly | 18 | Epic | | | |
| Hlaalu Cabinet of Drawers, Clerk | 12 | Epic | | | |
| Hlaalu Cabinet, Clerk | 2 | Epic | | | |
| Hlaalu Cabinet, Open | 1 | Superior | | | |
| Hlaalu Chest, Secure | 1 | Epic | | | |
| Hlaalu Dresser, Open | 4 | Superior | | | |
| Hlaalu End Table, Formal Scales | 4 | Epic | | | |
| Hlaalu End Table, Formal Turtle | 1 | Epic | | | |
| Hlaalu Footlocker, Secure | 3 | Epic | | | |
| Hlaalu Lantern, Hanging Paper | 8 | Superior | | | |
| Hlaalu Lantern, Stationary | 4 | Fine | | | |
| Hlaalu Mirror, Standing | 1 | Epic | | | |
| Hlaalu Nighstand, Scholar's | 3 | Epic | | | |
| Hlaalu Nightstand, Formal | 1 | Epic | | | |
| Hlaalu Settee, Mossy Cushion | 1 | Epic | | | |
| Hlaalu Sideboard, Scribe's | 2 | Epic | | | |
| Hlaalu Stool, Mossy Cushion | 1 | Epic | | | |
| Hlaalu Strretlamp, Paper | 1 | Superior | | | |
| Hlaalu Table, Formal Floral | 2 | Epic | | | |
| Hlaalu Table, Formal Turtle | 2 | Epic | | | |
| Hlaalu Tapestry, Floral | 3 | Superior | | | |
| Indoril Brazier, Cauldron | 1 | Epic | | | |
| Indoril Brazier, Kettle | 1 | Epic | | | |
| Indoril Brazier, Knotwork | 1 | Superior | | | |
| Indoril Candelabra, Chamber Shrine | 1 | Epic | | | |
| Indoril Candelabra, Shrine | 8 | Superior | | | |
| Indoril Candelabra, Temple | 8 | Epic | | | |
| Indoril Candle, Temple | 1 | Epic | | | |
| Indoril Carpet, Almalexia | 1 | Epic | | | |
| Indoril Carpet, Grand Sotha Sil | 1 | Epic | | | |
| Indoril Carpet, Sotha Sil | 2 | Epic | | | |
| Indoril Carpet, Vivec | 2 | Epic | | | |
| Indoril Chandelier, Knotwork | 1 | Superior | | | |
| Indoril End Table, Rounded | 5 | Superior | | | |
| Indoril Rug, Vivec | 3 | Epic | | | |
| Indoril Runner, Vivec | 1 | Epic | | | |
| Indoril Sconce, Temple | 1 | Epic | | | |
| Indoril Shelf, Long | 4 | Superior | | | |
| Keg | 1 | Superior | | | |
| Mushroom, Spongecap Button | 6 | Fine | | | |
| Mushroom, Spongecap Patch | 1 | Superior | | | |
| Mushroom, Sturdy Milkcap | 6 | Fine | | | |
| Mushroom, Young Milkcap | 7 | Fine | | | |
| Painting of a Desert, Refined | 1 | Epic | | | |
| Painting of a Forest, Refined | 2 | Epic | | | |
| Painting of Cottage, Refined | 1 | Epic | | | |
| Painting of Spring, Sturdy | 1 | Epic | | | |
| Paintings of Crags, Sturdy | 1 | Epic | | | |
| Pebble, Volcanic Chunk | 11 | Standard | | | |
| Plants, Ash Frond | 2 | Fine | | | |
| Plants, Lava Pitcher Cluster | 2 | Fine | | | |
| Plants, Swamp Pitcher Cluster | 3 | Fine | | | |
| Redoran Armchair, Fungal Cushion | 3 | Epic | | | |
| Redoran Bed, Canopy | 1 | Epic | | | |
| Redoran Bed, Single Pillow | 1 | Superior | | | |
| Redoran Bench, Sanded | 1 | Superior | | | |
| Redoran Chair, Sanded | 4 | Superior | | | |
| Redoran End Table, Sanded | 1 | Superior | | | |
| Redoran Mantle Cloth, Crimson Cover | 1 | Epic | | | |
| Redoran Settee, Fungal Cushion | 2 | Epic | | | |
| Redoran Stool, Fungal Cushion | 5 | Epic | | | |
| Redoran Table, Formal Turtle | 1 | Epic | | | |
| Rock, Volcanic Chunk | 1 | Standard | | | |
| Rock, Volcanic Slab | 11 | Standard | | | |
| Rough Broom, Practical | 1 | Standard | | | |
| Sapling, Sturdy Ash Laurel | 2 | Fine | | | |
| Shrub, Flowering Dusk | 1 | Fine | | | |
| Tree, Lanky Poplar | 3 | Fine | | | |
| Trees, Poplar Cluster | 5 | Fine | | | |
| Velothi Painting, Oversized Geyser | 2 | Epic | | | |
| Velothi Painting, Oversized Waterfall | 3 | Epic | | | |
| Totals | 280 | | | | 0 |