Character: Agronak gro-Shurkul of EU
Submitted by: Old Reaver
I stole the name from the Gray Prince from Oblivion cause making a good character name is as hard as walking on the moon without air and wearing Prada boots. Other than that the rest of him is my own creation to give me a reason to play the story of Orsinium. For some reason seeing one of the statues in the tombs made me choose this armor for him. I don't know how that works, but there we go.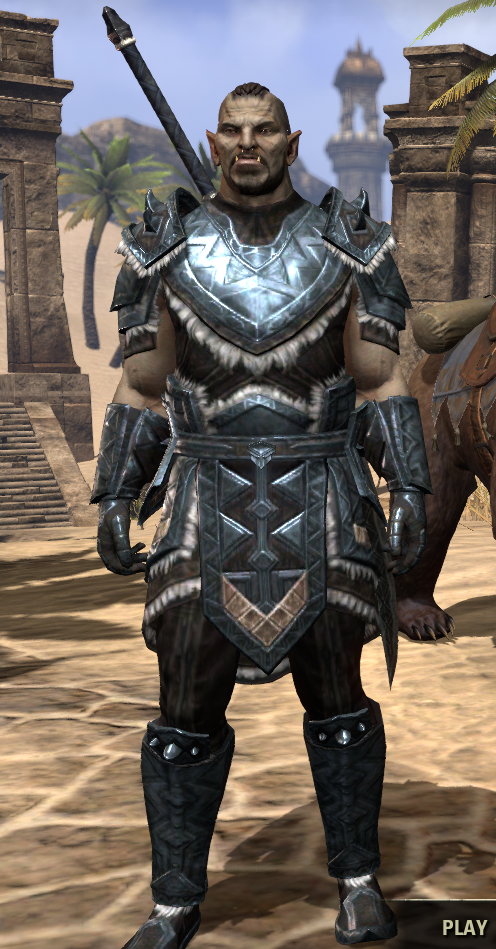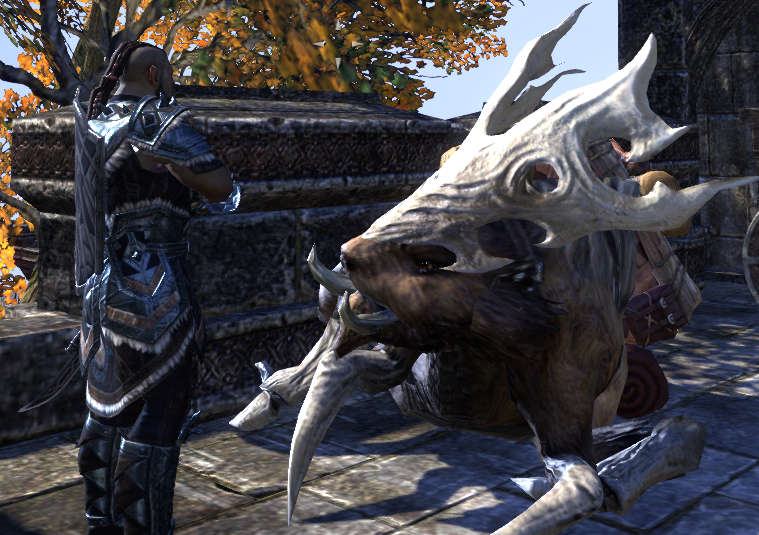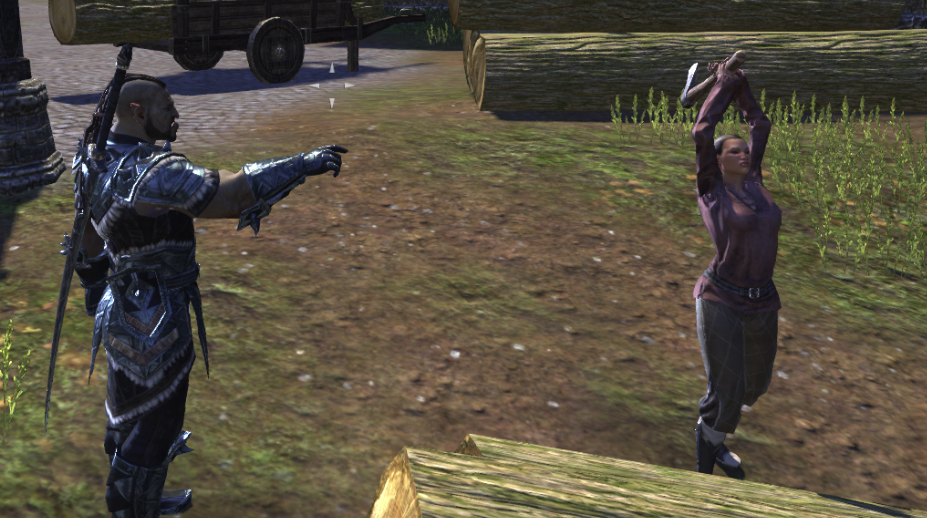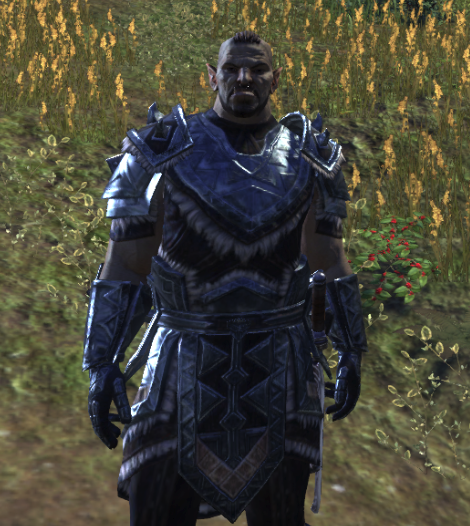 | | | | | | | |
| --- | --- | --- | --- | --- | --- | --- |
| Piece | Name | Quality | Source | Prim Dye | Sec Dye | Tert Dye |
| Head | Full Malacath style | Superior (Blue) | Craft | Tombstone Gray | Tombstone Gray | Birch White |
| Shoulders | Full Malacath style | Superior (Blue) | Craft | Tombstone Gray | Tombstone Gray | Birch White |
| Chest | Full Malacath style | Superior (Blue) | Craft | Tombstone Gray | Tombstone Gray | Birch White |
| Hands | Full Malacath style | Superior (Blue) | Craft | Tombstone Gray | Tombstone Gray | Birch White |
| Waist | Full Malacath style | Superior (Blue) | Craft | Tombstone Gray | Tombstone Gray | Birch White |
| Legs | Full Malacath style | Superior (Blue) | Craft | Tombstone Gray | Tombstone Gray | Birch White |
| Feet | Full Malacath style | Superior (Blue) | Craft | Tombstone Gray | Tombstone Gray | Birch White |
| Weapon | Full Malacath style | Superior (Blue) | Craft Level Champ 80 | | | |
| Offhand | Full Malacath style | Superior (Blue) | Craft Level Champ 80 | | | |
Other Posts by Old Reaver: