Character: Seraf of NA
Submitted by: Exiled Messenger
This is Seraf's stealthy look. He rides the Nightfall Sabre Cat. I wish the daggers didn't clip with the throwing knives on this costume. I'm so excited by Outfit Designer, I went back and updated almost all of my posts with dyed weapons.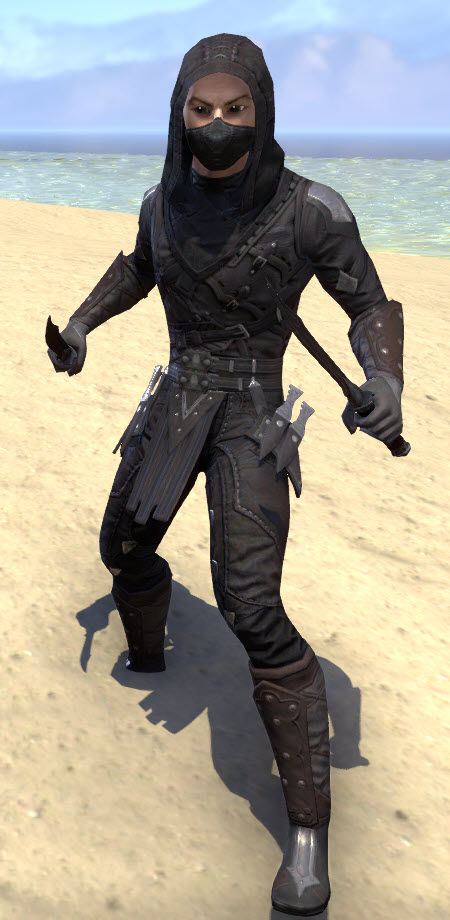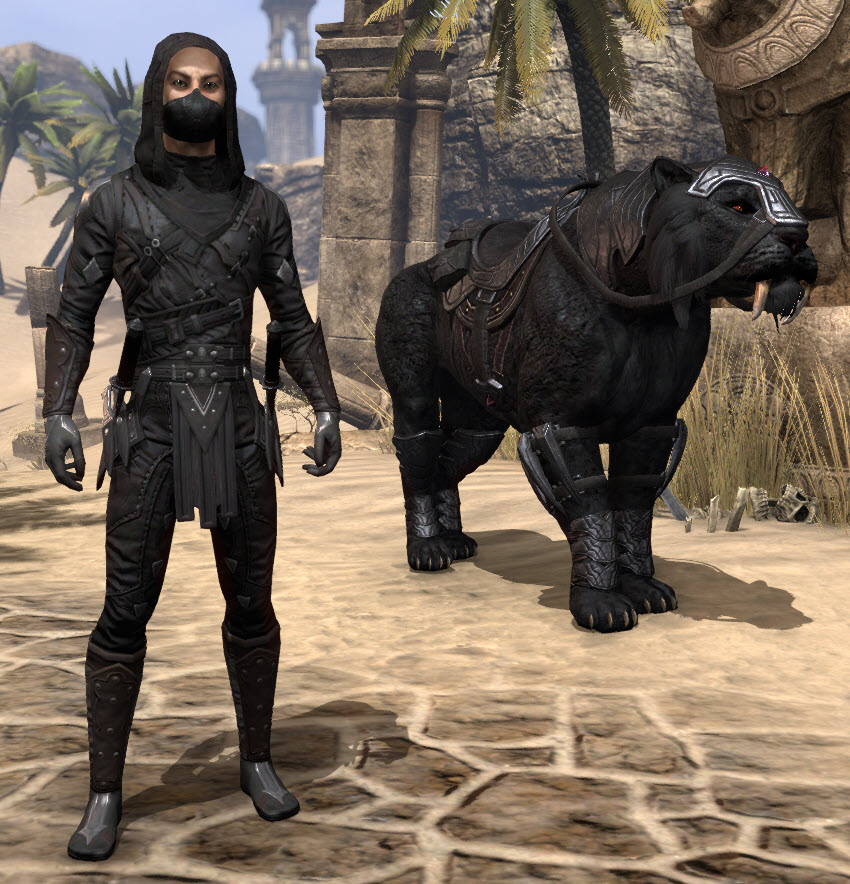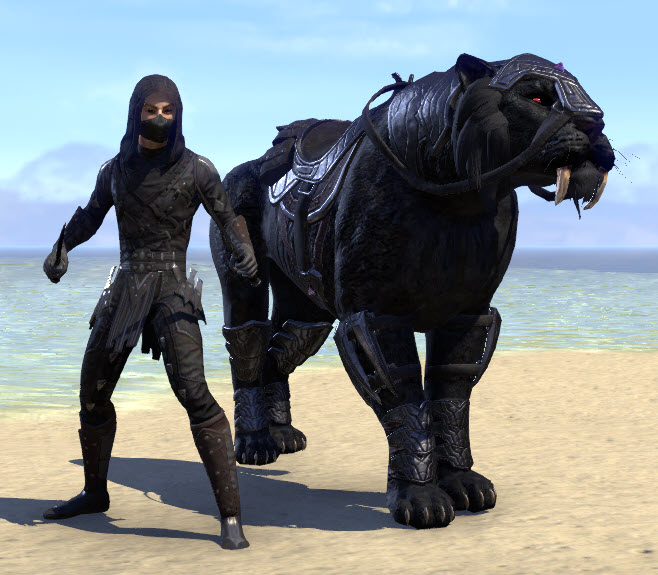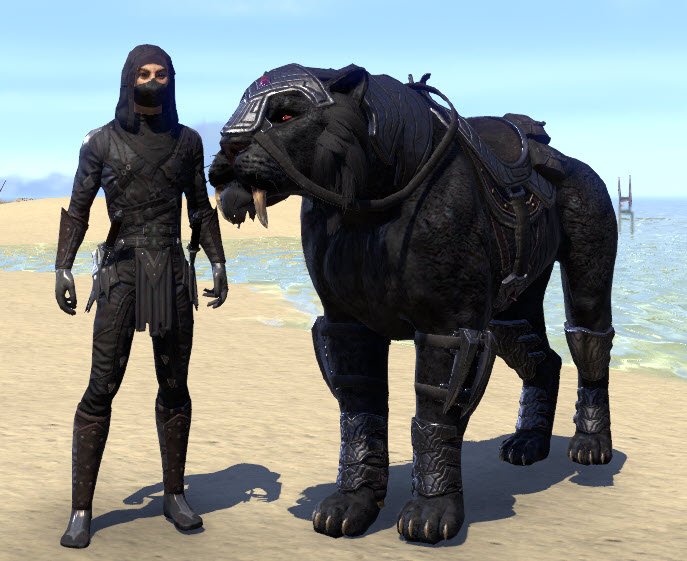 | | | | | | | |
| --- | --- | --- | --- | --- | --- | --- |
| Piece | Name | Quality | Source | Prim Dye | Sec Dye | Tert Dye |
| Head | | | | | | |
| Shoulders | | | | | | |
| Chest | Shrouded Armor | | Quest Reward – Signed in Blood | | Thalmor Black | |
| Hands | | | | | | |
| Waist | | | | | | |
| Legs | | | | | | |
| Feet | | | | | | |
| Weapon | Dagger of the Fire (Yokudan) | Epic (Purple) | Overland | Coldharbour Ash Black | | Coldharbour Ash Black |
| Offhand | Dagger of the Fire (Yokudan) | Epic (Purple) | Overland | Coldharbour Ash Black | | Coldharbour Ash Black |
Other Posts by Exiled Messenger: